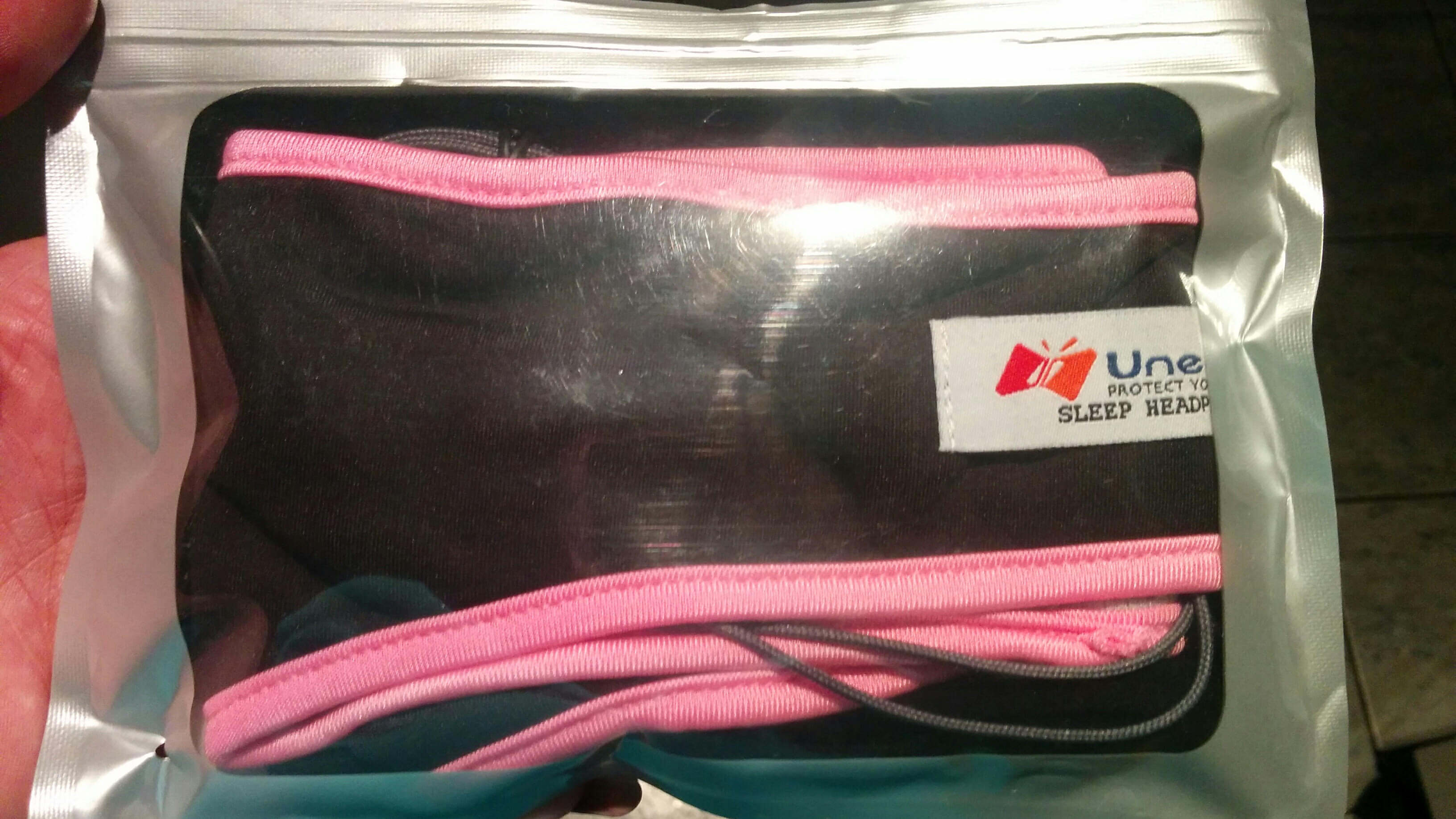 I love listening to ASMR while falling asleep. My husband does not. I was wearing earbuds but they become painful when sleeping and regular headphones are too big and uncomfortable to sleep in. I found these on Amazon and thought I would give them a try.
The earphones are inside this thin mesh headband. they are flat, square headphones that deliver a decent sound. Because of the headband shape, this can also double as a night mask for those who also don't like the light, or sleep during the day when on the night shift.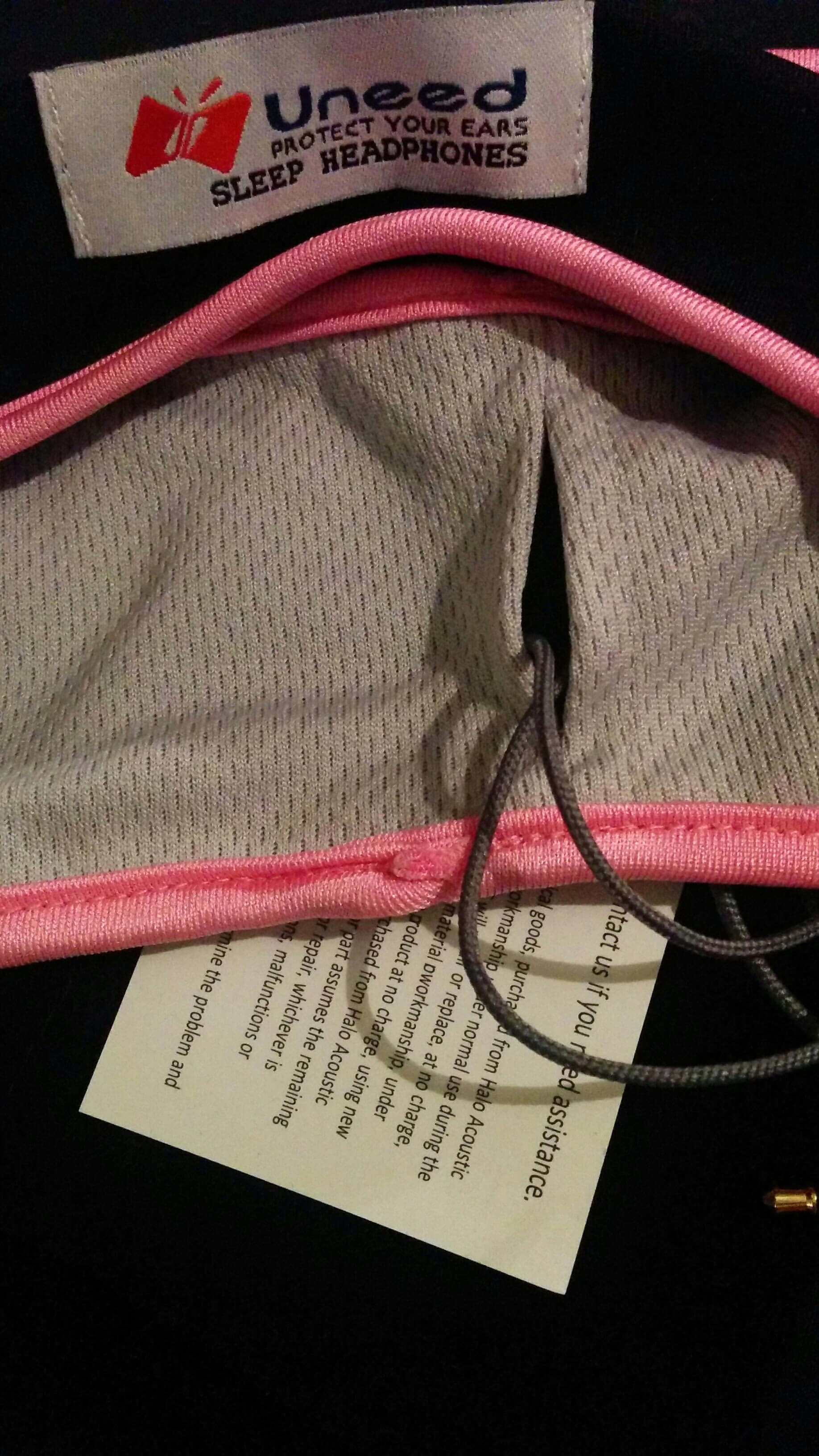 The headphones are 100% adjustable so they will fit perfectly over anyone's ears.  Using a piece of tape, mark the position of the ears where the speaker should rest. Remove the headband and using two fingers, reach in the opening of the headband and separate the material from the flat speaker. Position the speaker in the area that you marked with tape. Press the material around the speaker to secure in place.
The headband that is made from a thin mesh keeps your head cool at night. It has UV 97% and UPF 30+ and is washable.  This also makes it good for people playing sports, working out or jogging. The 59-inch cord makes it easy to move around in your sleep and not knock your phone off the stand like I used to do with earbuds.  The cable also does not kink or get tangled.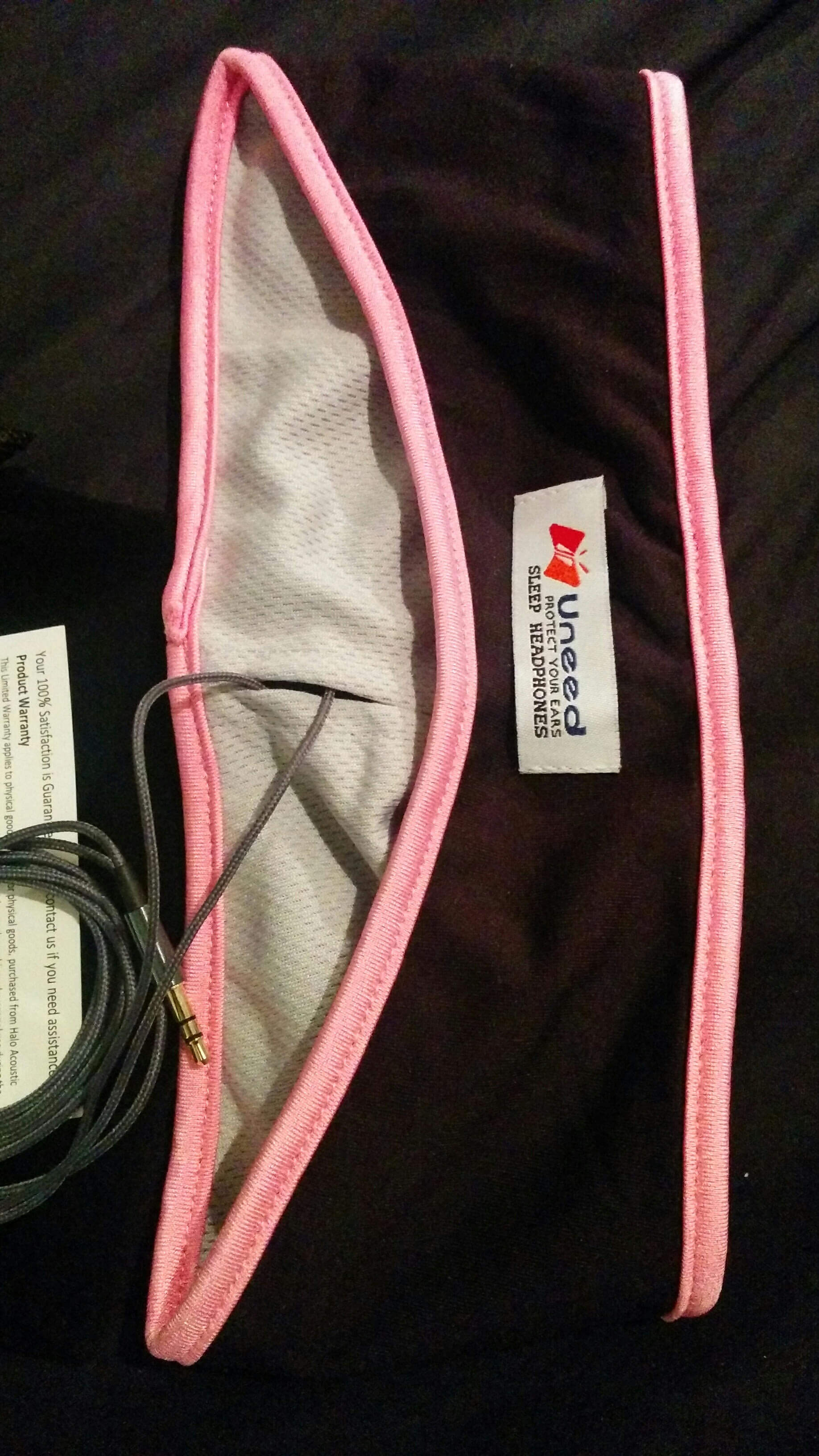 While I get better sound out of my other headphones I use at the gym, these have been the perfect end to my night while listening to Gentle Whispering Maria.
I am a stay at home mom of 3 crazy kids. I love Game of Thrones, Harry Potter, Lord of the rings, marvel movies etc..