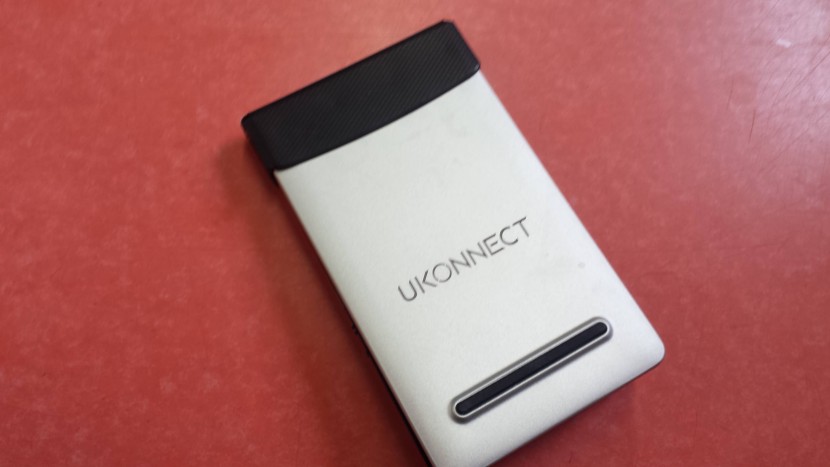 This is truly the age of convenience. Everything these days is smaller and portable yet, somehow, more powerful. I use to be afraid of these things. I use to say things like, "oh it's so small, I'm going to break it" or "look at how small it is. It must be made out of something terrible." Obviously, this is not really the case and I was completely overreacting. This is another good example of why portable and smaller is definitely more convenient.
Here enters the Ukonnect Portable Bluetooth Keyboard. This lightweight keyboard connects with virtually everything that has Bluetooth and a screen. It has a fairly sleek design and is well made. It can hold its battery life for almost a month and has a six meter range, which is very nice. Did I mention it folds up? It's ten inches long when unfolded and folds up to half that size. At five inches by three inches, there is no way I can say this isn't one of the most portable devices I've ever come across and the fact that it opens to be a full Qwerty keyboard is amazing.
Another thing I was pleasantly surprised by was the fact that there's really not that much to say from a negative aspect of the Ukonnect Keyboard. With the exception of the keyboard not having a snap feature when unfolded so it doesn't fold back up while you're typing, and the somewhat silly separate function keys for special characters and for numbers, there's really no downside to it. The only reason I don't use it more often is because I'm so use to all of my devices already that trying to break the habit and throw in a keyboard is just not going to happen anytime soon.
All-in-all I would definitely recommend the Ukonnect Bluetooth Portable Keyboard to anyone looking for just that, a portable keyboard. It's lightweight, foldable frame makes it very easy for traveling and as long as you can get over the function keys, you really aren't going to have a difficult time with this product. At a slightly higher than expected price of $39.99 you can't go wrong. It is a smart buy across the board.
Special Offer
For a limited time until May 31st 2015 you can purchase the Ukonnect Bluetooth Portable Keyboard and use Coupon Code Dblog015 and get 10% off the purchase price at checkout.  This offer was created specifically for Dragon Blogger fans.
Disclaimer: Ukonnect provided us with the Compact Foldable Bluetooth Keyboard so we could do a thorough and accurate review. All opinions are 100% authors and authors alone.