If you've ever ridden your bike around at night, you know how important it is to have a high-quality lighting system. You need to be able to see everything in front of you and warn people behind you that you're riding. Vont reached out to have me review a handful of their products, and I was happy to try out this bike light. I live in Denver and am always riding my bike around. While the city has pretty good street lighting, there are always a few areas here and there with spotty lighting.
Setting up the Vont bike light
The set up is incredibly easy on the bike light. All you need to do is take it out of the box, and the back red light is all set to go. For the front light, you need to simply unscrew the bottom and put in three AAA batteries. Then, it's simply a matter of clicking the back button to turn it on and off. Attaching both of the lights only takes under two minutes. It was incredibly easy to set up and barely needed any instructions.
Using the Vont bike lights
Both of the lights are operated by a button on each device. The red light has a solid light and a blinking light option. The white light has a solid and flashing light option as well, but it also includes the ability to focus or expand the direct light. According to the instructions, it's able to focus on an item over 1000 feet away. I'm not sure if I would say it can go that far, but I was impressed at its ability to focus. I'm not sure why you'd need a focus when you're bike riding, but I do like that this could technically be used as a separate flashlight for that reason as well. The focus change on the light is just slightly too easy to move, so keep that in mind if you adjust it when you ride. I wouldn't say this is the brightest light on the market, but it certainly gets the job done.
Extra features on the Vont bike light
The Vont light is made out of military-grade materials, so it lasts longer than most flashlights. It can also survive a 10-foot drop, which I tested and it survived great (mainly because I forgot to tighten it and it went flying off my bike). This flashlight is also waterproof, which is perfect for riders in rainier cities (Denver is incredibly dry, so not so much for me).
Features:
Focus the light on the entire road or one narrow spot
Waterproof
Made out of military-grade materials
Attaches in just a few minutes
Easy to set up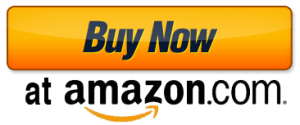 Disclaimer: I received this product at a discount for the purposes of testing it and reviewing it. All opinions expressed are truthful and 100% my own.
[P_REVIEW post_id=1088183 visual='full']