We are influencers and brand affiliates.  This post contains affiliate links, most which go to Amazon and are Geo-Affiliate links to nearest Amazon store.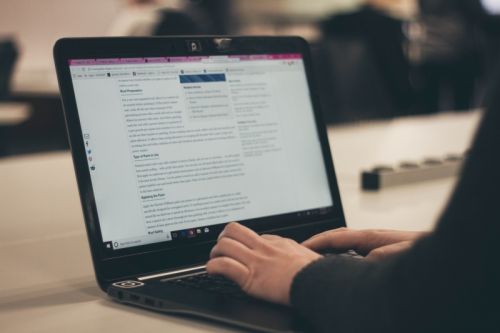 Is one of your New Years' resolutions to start a blog? The good news is that starting a blog is relatively easy once you know the basics. You just have to determine your passions, write what you know or are willing to research and get your new website up and running. Most individuals can accomplish all of this in just a few weeks.
Determine your passions
The first step to starting a successful blog involves performing a self-examination. What are your hobbies? What are your passions? What do you want to learn more about? Successful blogs are developed and maintained by individuals who are passionate about their pursuits. This means that if you love parenting, you can start a parenting blog. If you love books, you can start a book blog. If you love jewelry or handmade crafts, you can start a blog about the crafts you make in your home.
Do your market research
Before you start pounding the keys on your keyboard to create your first blog post, it's best to do a little market research. This involves typing in search terms, often called SEO keywords and phrases, into your search engine to see what other bloggers are saying about your topic. For example, if you like knitting or crocheting, take a look at other knitting and crocheting blogs. What topics are they discussing? Are they posting their patterns? As you look through their blogs, write down several topic ideas for your first few posts. You may even want to consider joining groups and message boards in an effort to get to know your audience better. If you see questions posted, those are questions you can answer in your blog.
Build your website
Once you have several topics written down, it's time to start thinking about your blogging website. While there are many free blogging platforms available and free hosting packages, it's often best to go with a paid hosting package, like those provided by Sandcastle Web Design. This is because your blog will perform better when you control all the aspects of your website, including what ads are on the page and your domain name. One main reason is many free hosting providers and blogging platforms pay for the free accounts via ads, and you have no control over how or where those ads are displayed. This means that visitors could click on an article and immediately get assaulted by a huge banner ad or popup ad instead of the information you are providing.
The second reason is so that you can choose your domain name. Websites, even blogging platforms, perform better and rank higher with a dedicated domain name rather than a subdomain. Not to mention, once you become well known, new and existing visitors will type your name into their search engines, and if your domain name matches your blog name, your website will appear first in the results.
Attract visitors with social media
Once you have your website up and running and your first few blog posts on your website, it's time to utilize your social media accounts. This includes Facebook, Twitter, LinkedIn and Instagram. By posting a small overview of your blog post with relevant hashtags and a link to your post, you will help people find your blog, and you will quickly index it in search engines, which can help you grow your traffic within a relatively short period of time.
Monetize your website
Since dedicated websites cost money for the hosting packages and sometimes the domain, if it's not included in your hosting package, you'll need to monetize your website in order to help you pay for it. You can do this by utilizing any number of advertising services, including Google and Amazon, but these aren't the only two ways to include paid ads onto your site. There are numerous affiliate advertisers available. All you have to do is search for them and determine which would be best for your site. As a hint, it's always best to include ads that have relevance to your website. This means that if you have a parenting blog, it's best to make sure your ads relate to parenting and parenting products. If you have a crafting blog, it's best to show ads that contain crafting products. This will help build your brand and your trustworthiness in the eyes of your visitors.
By utilizing these tips, you will quickly be able to plan, develop and start your blog in 2020, and as you get more posts and more visitors to your website, your popularity, search engine ranking and niche influence status will grow. You may even have a profitable blog by the end of the year.
We are influencers and brand affiliates.  This post contains affiliate links, most which go to Amazon and are Geo-Affiliate links to nearest Amazon store.
I am interested in all things technology, especially automation, robotics and tech that helps change how society will live in the future.