We are influencers and brand affiliates.  This post contains affiliate links, most which go to Amazon and are Geo-Affiliate links to nearest Amazon store.
This week we come across a few more streamers who caught my eye after meeting them from one of the various Twitch and streamer communities of which I am part of quite a number of them including Team B42, Twitch Kittens, Wolf Pack, Lurkforce, Bully Free Twitch among many others.  It is always great when a streamer is willing to give me a written bio section but even better so when the few give me a video clip introducing themselves as well so that viewers can see about them and learn about their style much faster watching a little video clip, special thanks to BravenBlood and NitroGearz who provided a video intro in addition to the written intro segments.
So how do you grow as a Twitch streamer?
A number of streamers ask me this question directly or in various Facebook groups and I don't pretend to have the answer as my own channel is still growing and very much in it's infancy.  We are a few months away from our 1 year streaming adventure on Twitch but are no where near the levels needed to be accepted as a Twitch partner.  I can tell you some things I have experimented with lately are Lootlink.me for allowing users to do boss battles, earn red coins which can be used to enter to win free loot (like games) and I see a lot of streamers gaining some benefit from Stream Raiders by Stream Captain.  Which is an interactive RPG like game that you play with your Twitch audience who deploy various unit types into these large scale battles against dungeons or even other players in special events.  It doesn't hurt to experiment and try new things and routinely poll your audience to see what sticks and what isn't worth keeping.  The other thing is get creative with your Twitch loyalty rewards and name them something that fits your theme, some creative reward ideas including a way for a user to redeem something that shows up on screen like having the streamer use a prop, perform an action, get a shout out or even more.
If you have other ideas and tips you want to share or have other questions feel free to ask, in the meantime here are this weeks featured streamers!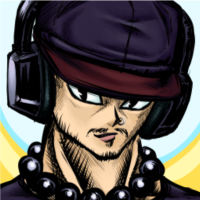 Hey guys my name is CarbonDobs I'm a variety streamer for Twitch.tv. I started streaming back in 2014/15 on YouTube just to show case some of the funny moments my friends and I had in game. I started my streaming journey on YouTube where I struggled to grow as a content creator. After a long debate and words of advice from a close friend I made the switch from YouTube over to Twitch. Its here where I found a solid community , wait I ment Family to be apart of (TeamB42). It was with the help of TeamB42 my following exploded and I was making so many new friends. I stream from both a gaming PC and PlayStation 4 and I plan on extending my content to Xbox and the Nintendo Switch at some point in the future as well. To engage with my audience depending on the game I'm playing I tend to make different tv character voices in really tight situations in game I also have a sfx command list for everyone to use in my chat as well for those really funny moments. I stream every Sunday – Thursday at 7pm est and if I'm able to I try to do an afternoon stream as well. you can find me at anyone of my social medias too Facebook | Twitter | Instagram | and Twitch.
Watch live video from https://www.twitch.tv/CarbonDobs on www.twitch.tv
---
Watch Highlight: Halo TDM lets hit some shots from BravenBlood on www.twitch.tv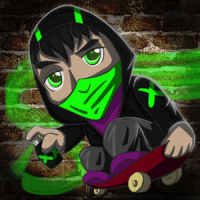 Hello I am BravenBlood and I am a Twitch TV content creator and YouTuber I first started stream 4 years ago when I ran across a streaming community when I was promoting my YouTube channel on Facebook they picked me up as a content creator and introduce me into the world of streaming on twitch I am disabled in my back due to a car wreck back in 2016 so I'm pretty much a full-time content creator I love MMORPG and FPS games I stream a lot of retro games as well because of the memory's I hold with them my twitch name is BravenBlood it came from me and my best friends name from grade school, we have been best friends and gamers all are lives.my all time favorite game is Halo it's where I first got addicted to FPS games you can find me live at twitch.tv/bravenblood or catch my YouTube channel at the same name. I've been with Team B42 for about 2 years now and I'm so blessed to have found a community like them they are like a second family.
You can find me on Twitter as well.
Watch live video from https://www.twitch.tv/BravenBlood on www.twitch.tv
---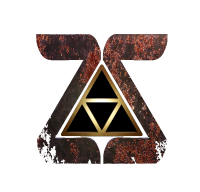 Namaste ~*~ I am Zen Starwalker, I am a JRPG streamer but I also do variety streams too. I am also a Rap Artist, Beatmaker, DJ, Producer, Record Label owner, Martial Arts Teacher, etc.. I suffer from PTSD/Anxiety and gaming/music are my medication. I started streaming by accident, I was playing minecraft and wanted to record the progress so i used X-Split and I ended up streaming instead of recording then I just naturally decided to stream instead of recording. People always assume my name is Star Wars inspired but my name was given to me by my Shifu (Master). It means Hero who walks on/is made from the stars. In chinese it is 英雄由星星组成 "Yingxiong You Xingxing" which was simplified into 禅星行者 "Chán Xīng Xíngzhě" (Zen Starwalker). I am a very chill streamer (Unless I play shooter games then I am brash and impulsive) lol. I have a very laid back welcoming vibe, sometimes you will even catch me rapping on stream. I love interacting with viewers, it's probably the best thing about being a stream but after I got banned from twitch (misunderstanding), I took a mental health break from streaming all together. Before the break I had easily 100-300 viewers depending on the game, I planned on coming back after a few weeks off but in that time I got robbed for everything I owned. It took me 3 months just to get back to the ability to stream and now no one comes to watch my streams anymore. Over 1800 followers and max I have seen is 5 people and even that is rare now. I don't wish for any pity I just wish people would come back and hang out with me.
You can find me on:  Twitch |  YouTube | Facebook | Instagram | Mixer | Soundcloud 
Watch live video from https://www.twitch.tv/ZenStarwalker on www.twitch.tv
---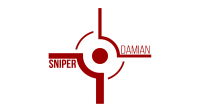 Hello, Spotters! My name is SniperDamian, a name I came up with after combining my skill with nailing headshots with my middle name. I first started streaming about three years ago, mostly out of boredom of sitting in my first apartment with nothing to do. Eventually, though, it became a big passion of mine and my new goal is to turn streaming into a full-time career. I started off streaming from my Xbox One, but now I stream from my PC and I've been very happy with the switch! I play mostly FPS titles and adventure games such as Rainbow Six: Siege, Apex Legends, Sea of Thieves and The Legend of Zelda: Breath of the Wild. My favorite thing to do while streaming is getting my audience involved, whether it be asking them for hints or tips or getting them in on some follower games. I also raise money yearly for Extra Life, the charity owned and run by Children's Miracle Network benefitting their hospitals. My current streaming schedule is Sunday, Monday and Tuesday from 6 PM EST to around 10 PM EST and Friday from 10 AM EST to 4 PM EST. I will occasionally do Saturday streams, but they are few and far between due to my current work schedule. You can watch me click heads on Twitch. Check out our Facebook page. and our @sniperdamianxbo Twitter account. If you'd like to make a donation to Extra Life please visit!
Watch live video from https://www.twitch.tv/sniperdamian on www.twitch.tv
---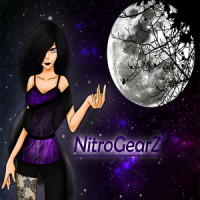 Hi! My name is NitroGears! I'm a small streamer on twitch, looking to have a good time. I stream Monday to Thursdays from 11:00 AM – 6:00 PM Eastern Standard time. I stream Friday from 1:00 PM – 5:00 PM. I started streaming on May 30th of 2018, and have been having a good time streaming. I mostly play horror games, or sometimes I play a little bit of Fortnite with my friends. My main goal on Twitch, like a lot of people, is to become popular enough to hold charity streams. I have a few people in my immediately family with conditions that are not well known, and need research. My hope is to raise awareness and help provide for the necessary research for those in need. The thing I like most about streaming is being able to build connections with viewers and followers, to listen to other's thought and opinions while not passing judgement. I pride myself in being a judgement free, open and caring person, and I hope my viewers feel welcome and comfortable. I do hope to one day be able to become a twitch partner, but also to build a community for my viewers. Some games that I usually play are Dead By Daylight, Fortnite, Nier:Automata, The Sims 4, GTA V, 7 Days to Die, etc. I'm always open to playing with new people, making new friends, and helping those who are having a tough time. Come and join me at Twitch.TV/NitroGearZZ if you want to have some fun, and relax, I'm always looking forward to meeting you.
Social Media Links: Discord NitroGearZ#7193 | Twitter @GearNitro
Watch live video from https://www.twitch.tv/nitrogearzz on www.twitch.tv
We are influencers and brand affiliates.  This post contains affiliate links, most which go to Amazon and are Geo-Affiliate links to nearest Amazon store.
I have been obsessed with computers, tech, gadgets and games since the early 1980's having grown up on the Commodore 64 and Amiga computers.
By day I work in the IT Security Industry and have been in IT for over 20 years. On my spare time I am a Vlogger, Blogger, Streamer, Gadget Reviewer, affiliate marketer, influencer and entertainer. I am also an avid movie fan, TV Show fan, Anime fan, video game fan and fan of trying anything and everything new.