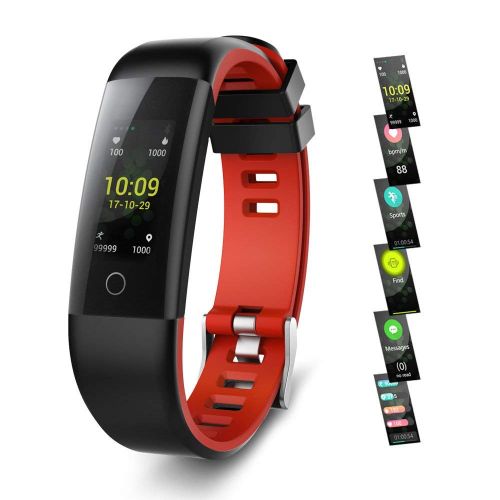 In today's modern technology world, when it comes to exercise and staying fit a lot of people want to keep track of in real time their heart rate, the number of steps and even be able to track their daily calorie intake. That's what the ZeHero Fitness Tracker claims it will do and do it well.
This device, much like other fitness trackers on the market, will count how many steps you will take while on a run or walk and claims to do a great job tracking more precise steps. Having my own experience with other fitness trackers on the market I've noticed that not all of them do a great job of tracking steps accurately whereas the ZeHero is supposed to track your steps much better than that of other devices.
Another feature on this device is a heart rate monitor which in my opinion is a great feature to have that way you can keep track of your resting heart rate and keep up with any changes which might be cause for concern and maybe a trip to your doctor.
The ZeHero also has a monitor that track your sleep which is also great because it will let you know how much you've moved around and how much actual good, restful sleep you're getting.
Heart rate monitor
Sleep monitor that will track your sleep patterns
Built-in pedometer
Comes in different styles
IPS touch screen LED display