Microsoft has stepped up the OS game with the release of Windows 8 Preview at the BUILD event .
Last week Microsoft is launched a Windows 8 preview with a grand 4 day event from September 13 – 16 . Steven Sinofsky showed the Windows 8 on a tablet and on an desktop . Windows 8 has already been rated by critics as good . Wondering if it just another update to Windows 7 like Windows 7 was to Vista ? Think Again. Just as Vista was an revolution to the market with Aero and cool GUI , Windows 8 has been rethought from the basic idea itself. Windows 8 features a Metro-UI.It is basically tiles instead of desktop icons .
There are a lot of performance improvements to it also , it actually uses less RAM and CPU than Windows 7 and that is really amazing because even with the new UI microsoft has managed less resources . Windows 8 is also an promised iPad killer , the Windows 8 OS can run on tabs ( including x86 processors!). It also shuts down faster using partial hibernation.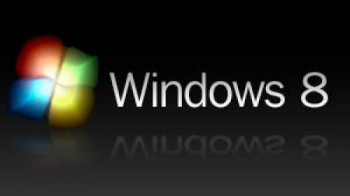 Some New stuff in Windows 8
A New Task Manager
More Metro in Windows Explorer
These are some of the many important changes in Windows 8 , wait for the beta for a better list of new features!
Important notice about installing Windows 8
When you install Windows 8 preview , it writes over Windows 7 or Vista and leaves you NO way to get back to Windows 7!
SO DO NOT INSTALL IT OVER YOUR EXISTING WINDOWS 7 or VISTA!
Install it in an separate partition or on a new HDD or in VirtualBox . ( VMWare and Windows Virtual PC do not work)
You can find the download links to Windows 8 here .
Catch Windows Build event live here.
A video of Windows 8 being demoed .
[youtube width="550″ height="343″]http://www.youtube.com/watch?v=1Hq95vtoS28[/youtube]
I have just downloaded Windows 8 and it is awesome, I was just having a little bit of problem with finding the location of stuff initially however it is splendid and I recommend you to try it out and post here how good it is!