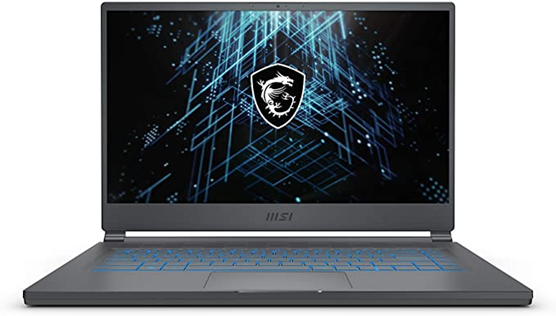 Looking for a high-performance laptop to enjoy your favorite games?
A laptop is surely one of the most comfortable ways to work since they are not only easy to transport, but they can currently offer state-of-the-art specifications, so you can also enjoy your favorite games. With advancing technology it is possible that your old laptop will no longer be able to properly run programs and games, so renewing your old laptop is an idea you should consider. The world of laptops has improved compared to previous years and you can now find laptops with state-of-the-art components available at an affordable price, so you can enjoy a desktop-like experience. There are many laptop manufacturers, but MSI is undoubtedly one of the most recognized manufacturers in this world, so I would definitely put my money on them. MSI not only assembles laptops, but they are also one of the main assemblers of Nvidia RTX cards, making them arguably one of the best manufacturers today.
One of the best options you should consider is the MSI Stealth 15M. It is a laptop with state-of-the-art components, so you can surely use it for different tasks (university, work, games, and many more). The laptop also includes an Nvidia graphics card from the RTX series, so you're sure to be able to play your favorite games in high quality. Before buying this laptop, you would surely like to know the most interesting features.
Features of the MSI Stealth 15M gaming laptop
The MSI Stealth 15M is surely one of the best options you should consider if you plan to buy a gaming laptop with good components. The main feature of this laptop is that it includes an Nvidia RTX 3060 graphics card, which will be enough to run your favorite games in high quality, plus the card will serve well to run demanding programs from university or work. Another feature of this laptop is the 15.6″ screen with a resolution of 1920 x 1080, which also offers a 144 Hz experience that will allow you to view games in high frames per second. This time MSI has used an Intel Core i7-11375H processor that will surely give you fluidity and speed every time you run a program or game. The Intel Core i7-11375H offers a maximum turbo frequency of 5.00 GHz that is sure to help make processor processing incredibly fast. Included is 16 GB of RAM which is enough to run any current game, plus a 512 GB SSD storage is included that will be enough to install some games, but it is recommended that you use external storage if you want to install many games. This laptop also supports Thunderbolt 4, so it's certainly a useful feature if at some point you want to export a large amount of data to external storage.
Summary
If you are looking for a reliable laptop surely the MSI Stealth 15M is one of the best options. MSI has always stood out for offering high-quality products, so every component is of high quality. With this laptop you can enjoy your favorite games, it is also ideal for use in the office or at university.
You can buy this item here: Amazon.com: MSI Stealth 15M Gaming Laptop: 15.6″ 144Hz FHD 1080p Display, Intel Core i7-11375H, NVIDIA GeForce RTX 3060, 16GB, 512GB SSD, Thunderbolt 4, WiFi 6, Win10, Carbon Gray (A11UEK-009) : Everything Else
My name is Joel! I love to read, I go to university like most people my age.
In my free time I usually train boxing, I love music, I also know how to play the guitar and the harmonica.