WRZ reached out to us to give their N5 wireless headphones reviewed. If you've seen any of my reviews, you know I'm a big fitness enthusiast so I'm always on the hunt for the best gear that makes working out an enjoyable experience.
Right out of the box, I like that there's a carrying case for the N5 headphones. When you're traveling or want to put these in your gym bag, it's always nice to have a carrying case to use. The neckband comes separate from the headphones, so they're optional to attach or you can take it off to wash them.
Sound and Connectivity
The N5 headphones take a little bit connect to Bluetooth and during the first 30 seconds the audio is a little scratchy, but then it works fine. Audio comes through clear on these headphones. The bass leaves a bit to be desired, but it's not too bad. They're not completely soundproof, but they do a good job of blocking out a large majority of sound around you.
Comfort of the WRZ N5 Headphones
The neckband isn't ideal for running or jumping. After about a minute it always seems to end up slipping off the back of my neck which pulls the headphones out of my ears. The only way the N5 headphones seemed to stay on was if I was wearing a hoodie where I could rest it on the hood to prevent that from happening. However, the earbuds themselves are comfortable and if you take the neckband off, they're extremely light. The neckband is made out of silicone, which makes it soft and didn't irritate my skin.
Battery and Bluetooth
The USB charging cord isn't too long, so you'll need to leave it close to an outlet to charge it. The delay between your devices for audio isn't too noticeable compared to other Bluetooth headphones. It's about a second behind so if you're paying close attention, you'll notice it. The battery is pretty good on the N5 headphones. I can make it through a whole work day on one charge.
Unboxing of the WRZ Headphones:
Disclaimer: I received this product at a discount for the purposes of testing it and reviewing it.  All opinions expressed are truthful and 100% my own.
Features:
Detachable silicone neckband
Bluetooth 4.2
IPX5 waterproof rated – meaning it can handle splashes and sweat but not good in rain
1.5 hour of charging time
The build-in 125mAh lithium polymer battery offers up to 8hr talk time or 240hr standby time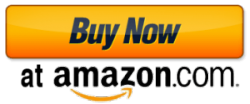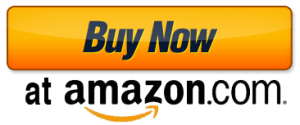 [P_REVIEW post_id=1081970 visual='full']