We are influencers and brand affiliates.  This post contains affiliate links, most which go to Amazon and are Geo-Affiliate links to nearest Amazon store.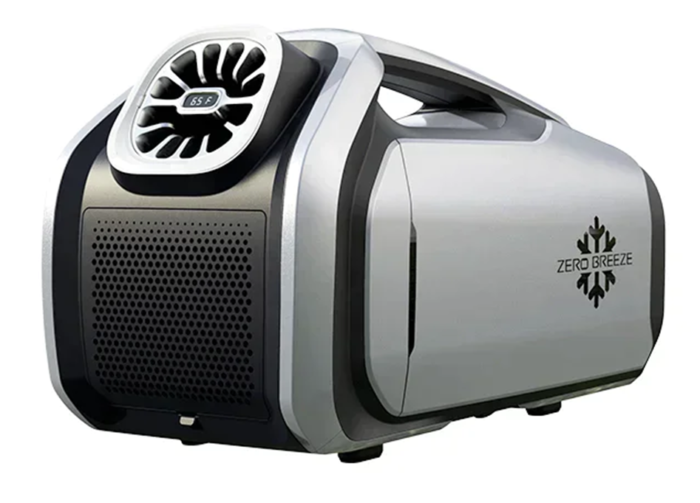 Do you plan to travel with your family, but feel that the temperatures are too high?
Summer is one of the most anticipated seasons for people, but as you know in some places in the United States temperatures can be too high and that can spoil your family trip. Luckily some brands have worked hard to improve people's comfort, so they've designed powerful portable air conditioners so you never feel hot again while traveling. Before choosing a portable air conditioner it is important to consider some aspects.
Air conditioners consume much more energy than a fan, so you can imagine that creating a portable air conditioner requires high-quality components and a battery capable of offering good autonomy. Portable air conditioners aren't cheap at all, but if you consider that they're capable of cooling in much the same way as a home air conditioner then it's worth getting one.
The ZERO BREEZE Mark 2 is one of the best portable air conditioners you can get, not only because it has an ultra-portable design but also because it can cool incredibly fast and of course, it can reach cooling temperatures like that of a conventional air conditioner. Next, discover the most interesting features of this product.
Features of the ZERO BREEZE Mark 2 portable air conditioner
Before I focus on the performance of this air conditioner, I want to say that this thing is incredibly portable. The ZERO BREEZE Mark 2 is designed for you to take anywhere without any problems. It does not matter if you want to use it at home, at a campsite, inside a car or anywhere where you need refreshing air. This air conditioner only weighs 16 pounds, so despite offering great performance it is designed so that you can transport it in the car and even carry it in your hands in a comfortable way.
Another feature of the ZERO BREEZE Mark 2 portable air conditioner is that it offers a performance of 2300 BTU, which is enough to cool a space of up to 40 square feet without problems. Despite being portable in size, it's capable of cooling as low as 62°F, so don't worry if you think it's not the same thing it can't cool like your conventional air conditioner can. The operating temperature range is between 32°F-104°F, so it will keep working if the weather is too hot. This air conditioner can lower the temperature of a room with a difference of up to 32°F
As you can imagine, a portable air conditioner needs a lot of energy to cool a small room, the interior of a campsite, or any place where it needs a refreshing atmosphere. The ZERO BREEZE Mark 2 can cool continuously for up to 8 hours on a full charge, so that's an incredible amount of time when you consider that it takes a lot of energy to run a 2300BTU air conditioner properly. Please note that battery life will depend on the temperature you use in the air conditioner (it can run for 3 hours if you choose the lowest temperature).
You can buy this item here on the official Zero Breeze website 
Recharge your new portable air conditioner with a 100W solar panel
The ZERO BREEZE Mark 2 can be recharged in multiple ways, and they all work great, but if you plan to travel continuously or for a long period of time then you probably don't want to rely on electricity. Zero Breeze also has their own solar panels, which are incredibly efficient.
Why do these solar panels work better?
Well, one of the main reasons why these solar panels work better than other brands are because they have an energy conversion of 24.5%, which means that they take better advantage of solar energy, so you will get a faster charge unlike other brands of solar bread that have a conversion by below 20% (even some manufacturers offer a 15% conversion).
Remember that these solar panels are designed to be used in the battery used in the ZERO BREEZE Mark 2 portable air conditioner, so if you use other solar panels, you are likely to get a slower charge. Another aspect to keep in mind is that you should not leave these solar panels under the rain (they are resistant to water splashing). You may not be able to use these solar panels on other devices, as they work with a GX16-4 interface, which is designed for the batteries of the ZERO BREEZE Mark 2 (charging time of approximately 9 hours).
You can get it here in the official Zero Breeze store 
We are influencers and brand affiliates.  This post contains affiliate links, most which go to Amazon and are Geo-Affiliate links to nearest Amazon store.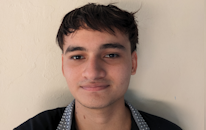 My name is Joel! I love to read, I go to university like most people my age.
In my free time I usually train boxing, I love music, I also know how to play the guitar and the harmonica.