We are influencers and brand affiliates.  This post contains affiliate links, most which go to Amazon and are Geo-Affiliate links to nearest Amazon store.
YouTube is the place where most people watch amazing videos today. This platform is blown up with new music videos and viral clips every day. However, maintaining constant domination on YouTube is not easy. All most subscribed youtubers to claim their content useful, have to update with relevant and quality content that targets a particular audience with certain frequency. That's the only way a channel can attract and keep a loyal fan-base. Here are some of the most YouTube channels that target different audiences.
1. WatchMojo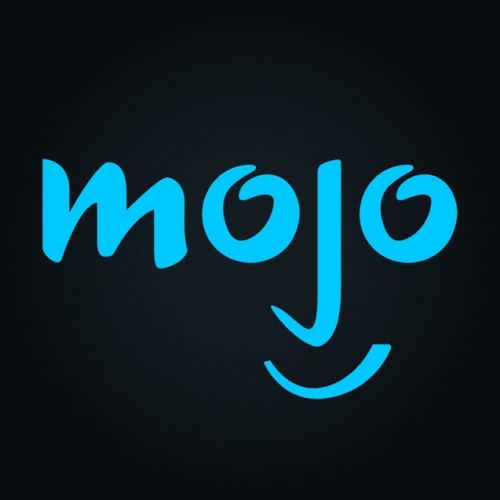 WatchMojo is a Canadian-based video producer, syndicator and publisher. This channel has almost 10 billion all-time video views. It has around 16 million subscribers. WatchMojo is among the largest YouTube channels today. It mostly features videos on top ten lists. What makes this channel useful is the fact that it lists the top ten items based on factual data rather than opinions.
2. PewDiePie
PewDiePie is one of the most subscribed to channels on YouTube. Felix Arvid Ulf Kjellberg is a Swedish web-based comedian and a video producer who runs this channel. He is known for his Let's Play Vlogs and commentaries on YouTube. The content of his channels is largely about entertainment and creativity. But, this channel has changed its content constantly over the years. To some extent, the content has shifted from Vlogs and Let's Plays to Reaction Videos, Gaming, and Sketch Comedy's videos. PewDiePie is even featured in the list of the most viewed channels on YouTube by Wikipedia.
3. JonTron
It's surprising that this channel released a single video in 2018 but still remained one of the best channels on YouTube till 2019. Simply put, the channel made the wait worth the while. Whenever this channel announces that it's publishing a video, it becomes a major event. JonTron released a follow-up to the infamous Flex Tape video thereby creating a bizarre. However, this was an original video and in part, a pseudo-documentary as well as a weird advertisement that was 100% original.
4. Binging with Babish
This YouTube channel is quite useful for people that love cooking. It teaches the cooking basics via TV shows and movies lens. For instance, this is the channel to visit when you want to know how to make Prison Sauce with Goodfellas. You can also learn about making the Big Kahuna Burger with Pulp Fiction. The Basics with Babish will also teach you how to make simpler dishes like fried rice and donuts.
5. Cinemassacre
This YouTube channel presents the classic standard for judging video game channels and nostalgia channels. The Angry Video Game Nerd, James Rolfe, was critiquing video games even before YouTube came into existence. He played a critical role in the innovation of the game's format in 2004. In this YouTube channel, James never misses a step. He retains potent by combining crass and incisive humor. Although James is more of a buff for horror films, he presents a documentary-style, Monster Madness approach that makes his videos worth watching.
6. Coach Daniel
Perhaps, you've always wanted to learn to play basketball. Well, this is the most useful YouTube channel for you. It goes beyond teaching you the basics of basketball and the casual fun that comes with it. This makes the channel an excellent resource for anybody that wants to learn about basketball. Coach Daniel breaks down the defensive and offensive plays of this sport in a visual way. He uses arrows and circles to show viewers how the play evolves within seconds. What's more, the videos featured in this channel are always current. The Coach uses the recent NBA games' footage to explain the reasons why a team won or why the other team spins the wheels the way it does.
7. Jackie Aina
This is the most useful YouTube channel for women that want to learn about makeup. Jackie Aina is more than a simple makeup artist. She is a professional that knows about the beauty industry and calls out for its different problems. Jackie gives viewers honest reviews of different brands and products. In addition to providing informative reviews, most of them are humorous. The channel features Jackie critiques that contribute to the mounting emphasis on the need for inclusivity in the makeup industry. She provides informative, educative, and humorous reviews.
8. Jacques Slade
There are many people creating videos on sneakers on YouTube. What makes Jacques Slade stand out is the fact that the videos featured on this channel are polished, informative, and generally likable. Jacques Slade is known for unboxing the latest sneakers. The videos on this channel are filmed in an off-white room that has white furniture. This gives the videos Apple-esque sheen in terms of professionalism. One of the most popular videos on this channel is on the tour of the Chicago home of Michael Jordan. This video has around 15 million views. The home of Michael Jordan represents a dream comes true for any basketball fan or sneaker-head.
9. The Breakfast Club
This YouTube channel is quite useful for people that sleep and wake up late. It lets you listen to or watch the best parts of globally renowned morning shows. The Breakfast Club presents interviews with singers, rappers, politician, and athletes. The videos featured on this channel are relevant to members of the hip-hop community. It's a fun platform where celebrities share their stories. However, the channel has also featured controversial videos occasionally.
10. Ryan Scribner
This is one of the most useful YouTube channels when it comes to making money. Many people want to know how to invest in stocks but they don't know where to learn about real deals. Well, Ryan Scribner is a YouTube sensation and a financial educator that teaches the audience about earning respectable profits without risking a huge amount of money on a monthly basis. It has many followers and it covers different topics including stock investing, mindset, and productivity with an aim of helping followers build real, lasting wealth.
For a YouTube channel to be useful, it must feature videos that are relevant, educative, informative, or entertaining to the audience. Since people have different tastes and preferences, they consider channels in different disciplines or niches useful. The YouTube channels listed in this article are the most useful in their niches because they publish relevant, quality videos consistently over the years.
We are influencers and brand affiliates.  This post contains affiliate links, most which go to Amazon and are Geo-Affiliate links to nearest Amazon store.
I am interested in all things technology, especially automation, robotics and tech that helps change how society will live in the future.