We are influencers and brand affiliates.  This post contains affiliate links, most which go to Amazon and are Geo-Affiliate links to nearest Amazon store.
AI is the hottest area of development in computing and unlike self-driving cars that are still quite a few years away Artificial Intelligence based apps are available right now on Google Play Store. Chances are you're already using some of them.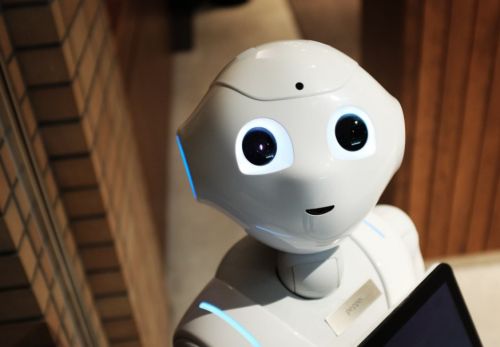 What is AI? There are multiple definitions but the one that suits our purpose best is – self-learning programs. Based on your usage, the app learns about what you need and reacts accordingly. AI cannot actually think yet, but using complex algorithms it is able to predict what you want and customize themselves.
We provide a peek at the best AI apps available for Android.
1.    Google Assistant
Say "Hey Google" and have the Google Assistant find music for you, share the playlist across devices, make calls and read aloud texts and notifications. It also helps with navigation and finding a restaurant or car park. You can perform voice search of the web by using Google Assistant
Not only works on phone but also wearables and an array of smart devices
Compatible with Marshmallow and above
Also available for iOS
2.    Alexa
Alexa is Amazon's personal digital assistant that can be deployed on any device running Android or Fire OS (Amazon fork of Android). The AI app was first seen in Echo and can be installed on Android devices that run KitKat or above. It is capable of playing back music, voice-based interaction, creating to-do lists, setting alarms with voice commands.
Convert your living area to a smart home using Alexa
Ask about anything from weather to scores from Alexa
Use Alexa for easy shopping from Amazon. You can also set voice codes as passwords
3. Toolook
The power of AI is here to take your smartphone's photography and video capabilities to the next level. Create awesome illustrations from images, enhance the look and feel of images with preset options and filters, add objects to images, and create banners with ease – all this and more, using Toolook developed by litslink.com.
AI powered photo editing and marketplace clubbed in a single app
Bundles designer expertise and AI capabilities together, something you can leverage to transform your images to works of art
The app is now geared towards solving design problems for businesses
4. Replika
Replika is an AI bot that is your companion. No, not one of those artificial intelligence based apps which fetch music but a real companion who can even call you! Replika chats with you in its set up phase gathers enough facts. It correlates this with your social media accounts and provides you interactions that mimic a companion.
Replika allows you to speak freely and converse in real-time
Your mental wellbeing is improved by messages with positive thinking
Can act as a virtual therapist
5. Calorie Mama
Just take a pic and Calorie Mama will be able to tell you how many calories you are consuming, how much of it is monounsaturated fatty acid, and whether it has the flavonoid you need. That is pretty intelligent in our books.
Auto log keeping of calories consumed from each macro food group
Fully customizable macro and micro nutrition goal
Provides access to custom workout plans depending on fitness level
6. ELSA Speak
ELSA Speak is an artificial intelligence app that is an English language teacher. It can find out the errors in pronunciation and correct them. ELSA Speak has been proven to increase English pronunciation score and has both free and paid versions.
Teaches how to pronounce the most common 2000 English words perfectly
Shows exactly which words were spoken incorrectly by the user
Provided feedback on tongue and lip movement
7. Wysa
Wysa is an AI-based mental well-being chatbot that provides emotional support. It provides anger management, stress reduction, and cognitive behavioral therapy through its interface of a talking penguin.
Wysa can manage 50 types of mental issues
Suggests mindfulness meditation practice tailored for the user
Provides CBT and Yoga based relaxation techniques
8. FaceApp
Does AI provide only serious help and no fun? FaceApp is serious AI-based fun. The most advanced face editing software for consumers can morph your selfies in hitherto unimaginable ways.
One tap background replacement and gender swap
FaceApp allows you to change hairstyle and color
Apply makeup as per your liking for magazine cover looks
9. Microsoft Cortana
We are back to AI based digital assistants with Microsoft Cortana. Cortana watches over you all day long from finding a swift response about available flights to the shortest route to your destination.
Sync your smartphone with Windows 10 laptop at the touch of a button
Send email using MS Outlook by using voice from the phone
An intuitive home page that provides all your information in one place
10. Fyle
If only you could keep track of your expenses using AI just as you can track calories. Thanks to Fyle that is now a real possibility. Just take a photo of your receipt and Fyle instantly extracts and stores information on a cost sheet. It is a great way to manage an employee's expense account.
Supports mileage tracking
Allows daily expense tracking
Has complete Gmail and Ofice365 integration
What is given above is just the tip of the iceberg since AI-based apps have just appeared and there is still beta development going on for many of them.
We are influencers and brand affiliates.  This post contains affiliate links, most which go to Amazon and are Geo-Affiliate links to nearest Amazon store.
I am interested in all things technology, especially automation, robotics and tech that helps change how society will live in the future.