We are influencers and brand affiliates.  This post contains affiliate links, most which go to Amazon and are Geo-Affiliate links to nearest Amazon store.
League of Legends is one of those games that almost everyone has heard of. You may have not played it, but you have seen it either on ads or heard about it from your friends. There are only a few other games like World of Warcraft and DOTA 2 that have reached the epitome of gaming like League of Legends.
League of Legends became the most played game in the world back in 2014 and had about 27 million players playing it daily. They had an astonishing 67 million players monthly, but it did not stop growing there. In 2015, the League of Legends world championship had a total of 360,000,000 hours viewed on life esports. With this, they also created the record of the most viewed live game in the world.
Here is how League of Legends became a real-life legend in the gaming world: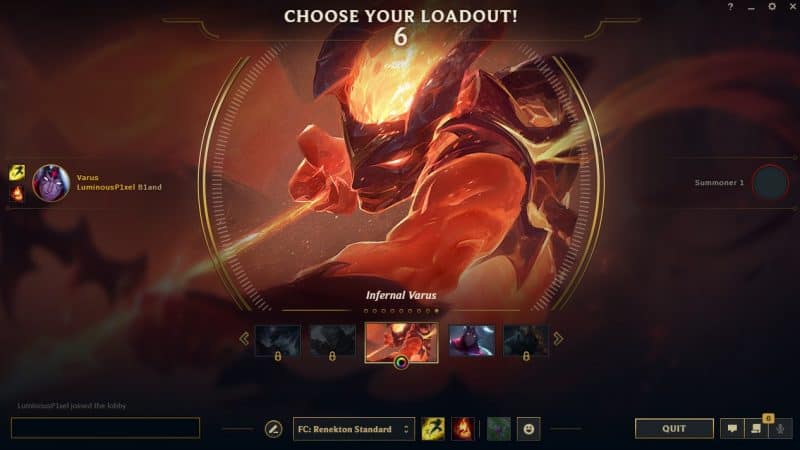 1. A 6 Tier System To Keep The Challenge Alive
The tier system is now a very common thing that most MOBA (Multiplayer Online Battle Arena) & battle royale games use, but this system still works.
In League of Legends, there are 6 tiers in total. You have to start from bronze and fight your way to reach the challenger tier. When you are in a certain rank, you will only be challenged by other people in that rank.
You will need a certain win to loss ratio to jump to the next rank. In this game, you can also play in a non-ranked system just for fun.
2. Almost Everything Is Free
This popular MOBA game is absolutely free to play, which has been one of its unique selling points. Sure some say it is a risk, but this enabled the league of legends to have such a large community.
However, there are things you can purchase in the game, like customizations, skins, extra content, and game currency. You can even buy league accounts to be one step ahead.
But the base game is completely free to play.
3. Teamwork Means Everything
Since it is a battle arena game, you have to rely a lot on the unique traits of your teammates. You will not dish out a lot of damage while playing solo.
While there are solo or duo options, the 3v3 and the 5v5 are the most popular formats of the game. You can join a team, or better yet, make your own team with your friends, and take down challengers.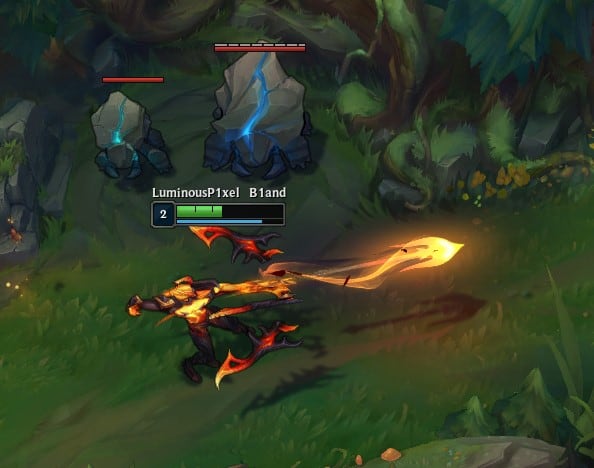 4. The Fame & The Glory!
League of Legends is well known for its crazy over the top world championships. The leagues are held in stadiums with thousands of audiences. Teams from all around the world, like China, America, and Korea, compete in these competitions for a prize pool of a million dollars or more.
The pro-players are even recognized as rock stars in the gaming community.
The battles are also intense. With thousands of people watching, cheering, and intense commentary in the back, you really will feel like a champion.
These competitions also get lots of sponsorship, which allows them to pull off even grander competitions. There are also local and regional competitions around the world.
5. A Very Engaging Community
With millions of players playing League of Legends every day, it is bound to have a huge fan base. There are also strong following bases of the pro players.
Because of the game's unique mechanisms, characters, and battle strategies, it is talked about on the internet all the time. From the gaming communities, YouTube, Reddit forums, and subreddits to social media, you can find groups of League of Legends almost everywhere.
6. Never-Ending Updates
League of Legends started way back in 2009, and to this day, it has a massive community. And there is only one reason: It never gets boring!
Riot Games, the developers of League of Legends, has always made sure the game stays interesting. With every major patch and update, the meta-game changes, meaning the battle strategies also change.
This changes the pace of the games and gives it a fresh start with new characters, champions with amazing lores, and skill sets so players can mix things up even more.
7. Unique Gaming Mechanism
A lot of MOBA games have the same structure and feel to it, but League of Legends has set itself apart from the rest of its competitors.
The key factors here are graphics, gameplay, unique champions, different play styles, items, and maps.
It is such an extensive game and never gets boring no matter how many times you play.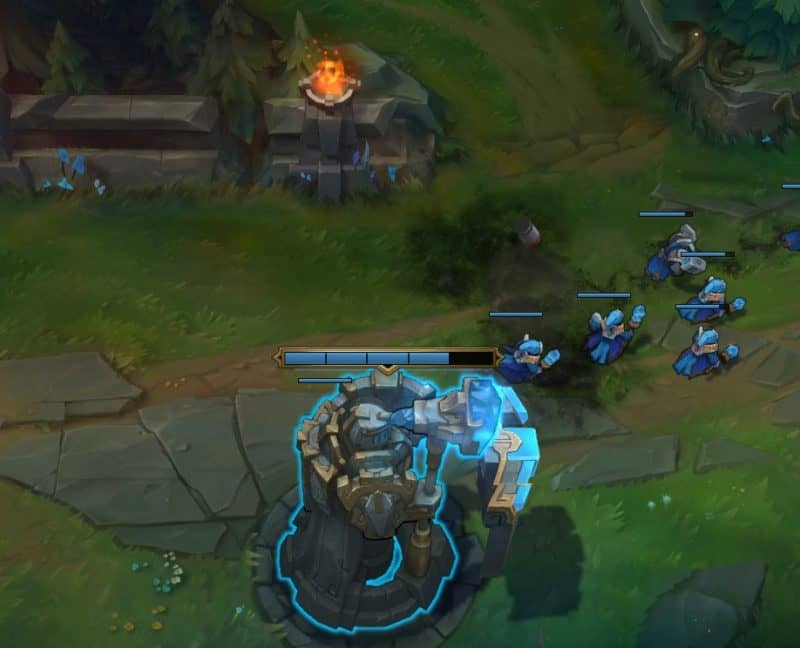 8. Short Game Rounds
You can invest hundreds of hours in a single-player game. You can play at your own pace, at your own time.
For MOBA games, timing is very different. Since you will mostly be playing in teams, all of your team members have to play for the same time.
Each match of the league of legends can last up to 35 minutes. If you think about it, it is very easy to invite your friends and spare half an hour for an intense match.
9. Rise Of E-sports & Twitch
The game has gained a lot of media coverage. E-sports have become immensely popular. Thousands of people take part and millions of people watch these events. League of Legends is one of E-sports' largest events.
The twitch and streaming communities also help in increasing the game's popularity by streaming on YouTube and other gaming platforms.
10. Brings Out The Best In You
League of Legends may not be the first MOBA game, but it definitely is one of the successful games out there. The game's nature allows players to be competitive.
It drives and encourages people to play more and get better at it. Since the game is played worldwide, there is always a player waiting to be challenged.
The competitiveness also floods forums and groups with in-depth discussions about game lore, strategies, and discussion.
Takeaway
Some speculate that League of Legends was lucky to have come out at the right time. Now that may be a reason for its soaring popularity, but the game outclassed itself and kept its audience hooked for more content. With the upcoming 2020 world tournament, things are only going to heat up for League of Legends.
We are influencers and brand affiliates.  This post contains affiliate links, most which go to Amazon and are Geo-Affiliate links to nearest Amazon store.
My name is Alice and I have been into gaming since I first got the Nintendo 64 in late 1996 and enjoy writing about all things relating to entertainment, gaming and streaming. Lately you can find me playing mostly MMO's like WoW, FFXIV or Black Desert Online when I have time to game.