We are influencers and brand affiliates.  This post contains affiliate links, most which go to Amazon and are Geo-Affiliate links to nearest Amazon store.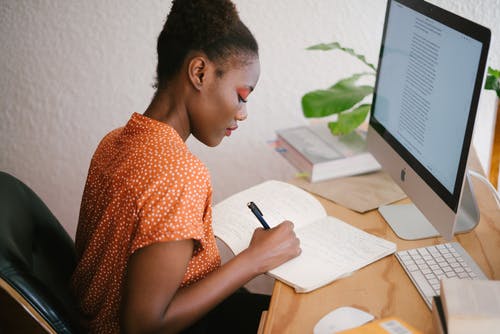 Education is one of the areas of life that technology has completely revolutionized in the past few decades. Especially, the emergence of the Internet, computers, smartphones, and tablets has changed the way students write essays today. In the past, you were on your own. To complete an essay, students had to conduct research using books and journals. Some even had to ask their friends to help.
The situation is completely different today. With a lot of information on the Web, you can search for any topic and find what you're looking for. Moreover, you can learn how to write an essay from the numerous available sites. Better still, the availability of several reputable essay writing services has made it easier for students to get the support they need. No doubt, technology has made a great difference in education.
Technology Has Removed the Difficult Part of Writing Your Essay
It's quite difficult to master essay writing. Sitting down to choose a topic, organize ideas, and write logically is a challenge for most students. Besides, new obstacles are always there. Moreover, you must be ready to make multiple mistakes that may affect your final grade. Further, essay writing is quite involving, considering the intensive research and quality time you need to invest in it to get a good grade. For a student who has to do several other assignments and attend all classes, this might sound like a daunting task.
Unfortunately, there's no easy way of writing a great essay. Besides, no method or approach is absolute when it comes to producing good text. The only way to master this skill is to regularly practice writing. Only then can you stimulate your brain to start creating good texts without struggling.
Thanks to technology, it's now easier to write your essay. The Internet plays a vital role in this area. Besides granting you access to unlimited resources to write the essay on your own, it also helps you get someone to do the assignment on your behalf. Using your tablet, smartphone, or PC, you can easily search and get a professional writer online. All you need is to find a reputable site, give them your project's requirements, make a payment, and let them deliver the work within your desired deadline.
Finding Someone to Write Your Essay Is Easy Now
Have you ever asked yourself, "Who can write my essay?" Essay writing is one of the most dreaded assignments among students. While it's a great way to improve your critical thinking and research skills, it requires a lot of dedication and time. If you lack interest in a certain area of study, writing an essay related to it may be very difficult.
In the past, it was not uncommon for students who had problems writing essays to copy their colleagues' work. Some would even ask their peers to help them do the assignment. Unfortunately, this often resulted in poor grades because these 'helpers' lacked the knowledge and time required to create high-quality essays.
Today, getting help with your paper is as easy as searching on Google or any other search engine. The good thing is that you don't have to meet with the person face-to-face to get assistance. The digital world has made it possible for you to meet with professional writers from almost everywhere. Of course, you need to pay for the services. However, if you've done your research properly, you will get a high-quality paper.
You may not even require someone to write your essay. Several websites today have valuable information on how to write essays that can earn good grades. You can easily find these sites by typing a few words on your smartphone or computer browser. With mobile devices, you can learn about essay writing from almost everywhere.
The Smart Board-Internet Combination is Simply Awesome
One of the best things that have happened to this generation is the advent of smart boards. The technology has enhanced classroom learning. For instance, a teacher can set up the class in a way that allows all students to view a website with important information on how to write an essay. The interactive smart boards also help bring learning to life, making students more interested in the subject.
Technology has completely changed the way students write their essays. Today, learners can access numerous resources from the Internet via their smartphones, tablets, and computers. Also, finding someone to write their essay is quite easy. Moreover, the introduction of smart boards in classroom settings has brought learning to life and made them have more interest in the subject. In the years to come, technology will continue changing the way students write their essays.
We are influencers and brand affiliates.  This post contains affiliate links, most which go to Amazon and are Geo-Affiliate links to nearest Amazon store.
I am interested in all things technology, especially automation, robotics and tech that helps change how society will live in the future.