With most cable shows ending their seasons now its time to see who they have decided to chop and who they have decided to keep. Some of these I am happy about or could care less and a couple I am not happy at all about. If I am missing anything from a list feel free to tell me as I am not claiming to know everything, lol.  Here is a breakdown by the stations they appear on.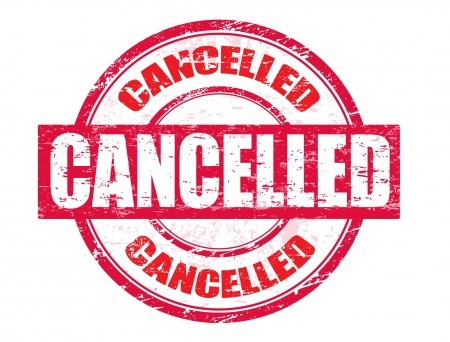 CANCELLED SHOWS
ABC
-Suburgatory
-Trophy Wife
-Super Fun Night
-Lucky 7
-Mind Games
-Mixology
-Once Upon A Time In Wonderland
-Killer Women
-Betrayal
-The Assets
-Back In The Game
-The Neighbors
CBS
-We Are Men
CW
-The Carrie Diaries
-Star-Crossed
-The Tomorrow People
FOX
-Dads
-Rake
-Surviving Jack
-Enlisted
-Raising Hope
-The X Factor
-Almost Human
NBC
-Believe
-Community"
-Crisis
-Growing Up Fisher
-Revolution
-The Michael J. Fox Show
-Sean Saves The World
-Welcome To The Family
-Ironside
RENEWED SHOWS
ABC
-Nashville
-Scandal
-Castle
-The Bachelor
-Dancing With The Stars
-Marvel's Agents Of S.H.I.E.L.D.
-The Middle
-Modern Family
-Revenge
-Shark Tank
-Once Upon A Time
-Resurrection
-Grey's Anatomy
-The Goldbergs
-America's Funniest Home Videos
CBS
-2 Broke Girls
-The Amazing Race
-The Big Bang Theory
-Blue Bloods
-Criminal Minds
-CSI
-48 Hours
-60 Minutes
-Elementary
-The Good Wife
-Hawaii Five-0
-Mike & Molly
-Undercover Boss
-NCIS
-The Millers
-Mom
-NCIS: Los Angeles
-Person of Interest
-Survivor
-Two and a Half Men
CW
-The 100
-Arrow
-Beauty and the Beast
-The Originals
-Reign
-Hart of Dixie
-The Vampire Diaries
-Supernatural
FOX
-Bob's Burgers
-Bones
-American Idol
-Brooklyn Nine-Nine
-Family Guy
-Glee
-Hell's Kitchen
-MasterChef Junior
-The Following
-The Mindy Project
-New Girl
-Sleepy Hollow
-The Simpsons
What shows are you upset about losing? Feel free to let me know in the comments.