The gifts are very fun remote-control vehicles and, in most cases, they are easy to use, so, it can be a good way to have fun, but they can also be a great gift for anyone who loves remote control vehicles.
You probably won't want an overpriced drone unless you want one with a professional camera and more advanced features. If you're just looking for something that can amuse you then it's not worth spending hundreds of dollars on a drone you probably won't use very often. You can find some available at a good price that offers good performance in mind that the price is very affordable, so, it is worth giving them a try.
I set myself the task of looking for 3 gifts that you can get for less than $100, so you're sure to love them. Note that this doesn't include a professional camera or anything like that, they do their job, but don't expect premium quality for this price. They are ideal for having fun or giving to your friends. Next, find out what these 3 amazing drones are.
You can also find more great deals on Banggood Unbeatable Price Page!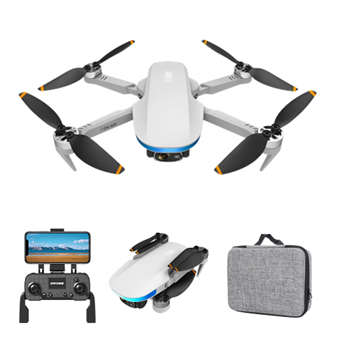 The LSCR-S6S Mini is a compact drone with 5G technology, allowing you to control the drone better than the 2.4GH z remote control. It has a modern design that you'll probably like. One of the best features is the 4K HD camera so you can get a better recording. Another great feature is the high-performance battery. Despite costing less than $100, it can offer up to 25 minutes of battery life, which is a very incredible thing.
The weight of this drone is only 150g, which will allow you to take it everywhere without any problem. It can also easily fit in a backpack. The remote control has useful functions, such as being able to return the drone automatically by pressing a key, smart tracking, and others. The Sony camera lens greatly improves the quality of photos and videos. As I mentioned earlier, you can use this drone for about 25 minutes on a single charge. Wait 2 hours to have your drone charged again. You can use this drone at a distance of up to 1500 meters (depending on the interference where you are). Without a doubt, a great option to consider if you are looking for something cheap, but with good specifications. Keep in mind that this is the most expensive drone on the list.
You can get it here: LSRC-S6S MINI GPS 5G WIFI FPV With 4K HD Dual Camera 25mins Flight Time Brushless Foldable RC Drone Quadcopter RTF Sale – Banggood USA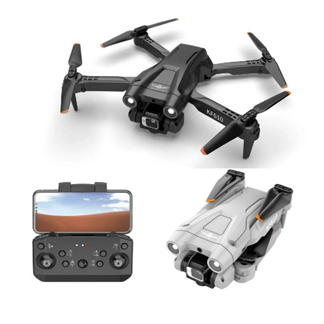 The KFPLAN KF610 is a drone available for approximately $50 that offers a decent performance when you consider that it is very cheap. This drone also includes a 4K camera to improve the processing of videos and photos, although the quality is not very high anyway. It includes many interesting features such as the ability to dodge obstacles automatically, which could prevent accidents.
The 2.4GHz remote has a limited range of 100 meters, which could be a problem if you plan to fly the drone at a higher altitude, but if you only plan to use it in your backyard or the park then I think that shouldn't be a problem. The approximate flight time is 15 minutes and charging the battery is 60 minutes. If you choose the pack with 2 batteries, then you could use the drone for 30 minutes instead of 15 minutes. Another feature of this drone is that it can do stunts, which can be very amazing. Please note that you will need 4 AA batteries for the remote control. It is difficult to find something as good as this for this price.
You can get it here: KFPLAN KF610 WIFI FPV with 4K Dual 150° ESC Camera Obstacle Avoidance Optical Flow Positioning Foldable RC Drone Quadcopter RTF Sale – Banggood USA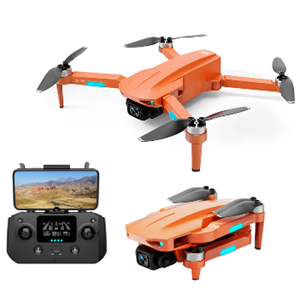 The LYZRC L700 PRO is a foldable drone with a 4K HD camera to get better-quality photos and videos. Unlike the others on this list, the LYZRC L700 PRO can take cinematic footage, which could be useful if you like to shoot beautiful landscapes in nature or the city. It has 5G technology that improves the range of the remote control, this means that you can use the drone at a distance of up to 1200 meters, which is up to 110% more than the remote control 2.4GHz.
You can expect to use this pro drone for about 25 minutes on a single charge. You can also add an extra battery so you can use the drone for up to 50 minutes. Fully charging the drone will take 2 hours, which is a short time compared to other smaller-capacity drones. The brushless motor gives you enough power to maintain the same speed for 25 minutes and the 3000mAh rechargeable battery ensures the drone receives the necessary power. This a great option to consider if you are looking for a nice and functional drone.
You can get it here: LYZRC L700 PRO 5G WIFI FPV GPS with 4K HD Camera Anti-shake Gimbal 25mins Flight Time Optical Flow Brushless RC Drone Quadcopter RTF Sale – Banggood USA
We hope you liked these 3 drones. They are available at an incredible price, so, you can try them out and realize if they are worth it or not. For these prices, it is difficult to find something so good. Remember that none of these drones are high-end, but that does not mean that they can not fulfill their job, will work well, and will entertain anyone. Ideal to give to your loved ones.
Thanks for reading :)
My name is Joel! I love to read, I go to university like most people my age.
In my free time I usually train boxing, I love music, I also know how to play the guitar and the harmonica.