Today's games are becoming more realistic and as you know, that means you'll have to have a good computer if you want to be able to enjoy those games of the best quality. Having a good graphics card is important if you do not want to have a problem running AAA games, so, if you do not want to worry, then you should invest in a state-of-the-art equipment, so you can enjoy your favorite games without problems for 2-3 years, in addition, you can always upgrade the graphics card in most cases.
I think there is a mistake that many gamers make when buying a gaming computer, they focus on the components, but for some reason, they do not invest in a good monitor, which is a big problem if you want to get the most out of your processor and graphics card. Good quality monitors allow you to get an image in a good resolution, so you will appreciate the details better when running your favorite games. So, if you want to take advantage of +100fps, then you will need a good monitor.
So, I took care of looking for 3 monitors of different resolutions and prices, so you can choose between these 3 monitors. They all offer incredibly high image quality so you can get the best performance while gaming. It also has ultra-low latency time so you can also get the best performance in competitive gaming. Below, discover these 3 amazing gaming monitors.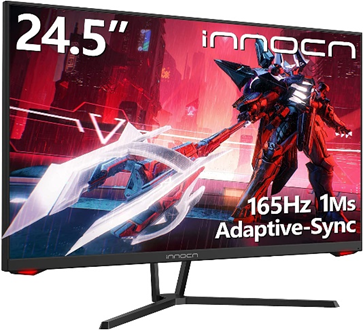 The 24.5″ INNOCN monitor is one of the best options to consider if you are looking for a monitor capable of offering up to 165Hz, but without spending hundreds of dollars. The main feature of this monitor is that it offers native 1080p resolution (1920 x 1080), which is great for getting high FPS on your favorite games. Despite being affordably priced compared to other monitors, it is capable of offering an ultra-low latency time of only 1ms, this is amazing as it can compete with high-end monitors in this aspect. The frameless design allows you to enjoy your games in a more comfortable way. Another feature of this monitor is that it includes technology that helps you protect your eyes in case you want to play or work for many hours. Finally, it includes 2 HDMI ports, a DP port, and audio output. Note that if you use the HDMI port you will only get 120Hz maximum and 165Hz in the DP port.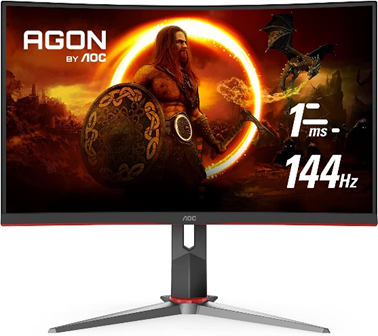 The AOC CQ27G2 is a great monitor with excellent value for money. Unlike the previous monitor, the AOC CQ27G2 offers a maximum resolution of 2K QHD (2560×1440), allowing you to appreciate your favorite games in more detail, which is ideal if you plan to run some games with realistic graphics. This monitor also has a 120% improvement in color intensity so you can enjoy all your games in great detail. You can enjoy this monitor at 2K 144Hz, which allows you to see the movements of the games in great detail and of course, this is a great help if you plan to play competitive games. On this monitor, you can also enjoy an ultra-low latency time of only 1ms, which will be a great help if you usually play competitive games.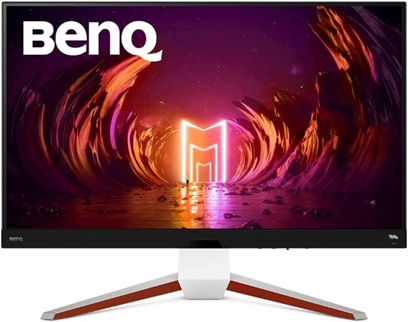 The Benk MOBIUZ EX3210U is a monitor that falls into the high-end category, this is another level. It is important to know that this monitor can offer a 4K HDR resolution, which is crazy, but keep in mind that if you want to enjoy your favorite games at this resolution you will need a powerful graphics card, otherwise you may not get the best performance. Another feature of this monitor is that it has a refresh rate of 144Hz, allowing you to see in great detail the games with ultra-realistic graphics. Includes HDMI 2.0 and DP ports for increased compatibility. I would recommend this amazing monitor to any gamer who has a powerful PC and wants to get the most out of every component.