We are influencers and brand affiliates.  This post contains affiliate links, most which go to Amazon and are Geo-Affiliate links to nearest Amazon store.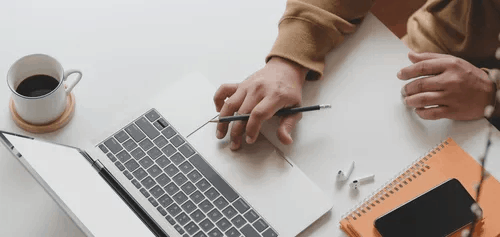 As we progress to a more connected world, Internet usage among the population dictates that being online is becoming the norm. Gone are the days when the Internet is a novelty, as it's now a necessity, not just for work, but for socialization. Working from home, or even in an office setting, administratively, creates wonderful opportunities to learn new skills, like mastering PDF edits.
If you are a corporate employee or a telecommuter that assists virtually, PDF editing is a must-have skill. PDFs, or portable document format, is usually the file extension that's used for sharing documents – that is, if it's all ready to print, and only small annotations and affixing signatures are the only edits needed. But what do you do when a PDF file is broken? In this article, we've collated three of the best methods for repairing broken PDF files.
Via browser-based web applications
Most people don't know that these days, when you find yourself with a broken or corrupted PDF file, you can easily repair it without the help of standalone software that needs monthly subscriptions. Yep, that's right. Browser-based applications intended for PDF editing are easy to find over the web, and one of the more all-encompassing is PDF Bear.
With PDF Bear's PDF repair application, you just need to upload the file in question, wait for the upload to finish, and then set the repair mode you want to do. For the most part, corrupted files should be recovered, and if it can't be salvaged, the application will separate the good parts of the file from the corrupted ones.
Bear in mind that the PDF size you should upload should be no more than 100MB. This is true across all browser-based applications, with some limiting file size to as low as 25MB. The length of the file should be considered. It should not be more than 200 pages. This way, the process of repairing and editing the file is more streamlined.
Through PDF readers and editors
What causes corrupted files in the first place, you may ask? Well, there are several reasons why a shared PDF file comes out corrupted. One of the most common reason is because of improper download. This happens when there is a dip in the Internet connection, or the downloading process was interrupted. PDF readers and editors are standalone software that usually does the majority of PDF edits.
You have a lot of options for this, but when you're choosing what to download, make sure that the editor you are installing has the ability to restore and repair damaged PDF files. You can open the problematic part of the file on the reader, let it render the file, and see if you can salvage it. If it doesn't work, which most of the time happens, you'll need to find the source file and redownload it.
Via professional PDF repair software
There are tools, both online and offline, that are made to address PDF repairs properly. Suppose you have the money to buy this kind of software, then good for you. But a quick search on Google for free ones will yield great alternatives as well. Professional PDF repair software usually supports a wide range of PDF versions, so you won't have to worry about compatibility.
Takeaway
Repairing PDFs can be arbitrary for some, but when you work with this type of file extension every day, it's important to know your avenues. With these tricks listed above, you can easily make repairs in order to do edits easily. Repairing PDFs is just step one on making a PDF printer- and publication-ready, and it will take more edits for it to be truly disseminated.
We are influencers and brand affiliates.  This post contains affiliate links, most which go to Amazon and are Geo-Affiliate links to nearest Amazon store.
I am interested in all things technology, especially automation, robotics and tech that helps change how society will live in the future.