If you are looking to give something to your loved ones, you are probably thinking of something out of the ordinary. Most people usually give away t-shirts, socks, and pants, which is a great thing, but you know that a technological gift can be something that surprises anyone. You don't need to spend too much money to get a good gift, you can find some amazing products at a good price.
Here are 4 amazing gifts you can buy for less than $50. They are designed for anyone who loves technology to enjoy them, so surprise your friends and family with one of these products.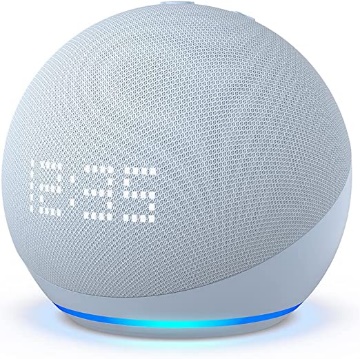 If you know someone who hasn't tried the Echo Dot yet, then this is the chance for them to discover everything they can do thanks to Alexa's intelligence. The 5th generation is the last one launched by Amazon in 2022 and allows to control of a large number of devices (light bulbs, smart plugs, speakers, and many others). The Echo Dot also works with Alexa, allowing you to get news, and curious facts using only your voice. Echo Dot also allows you to play any music using your voice.
Having an Echo Dort allows you to turn a home into a smart home, which makes some tasks easier in a much simpler way. With an Echo Dot, you can control many devices using only your voice. Without a doubt an incredible gift for your loved ones.
You can buy this item here on Amazon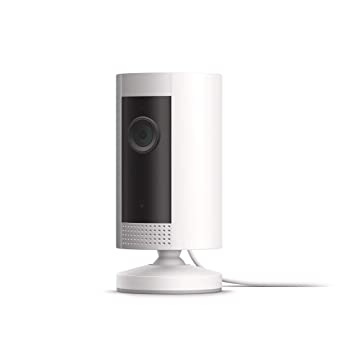 Keeping our home guarded is something very important, so having a security camera is essential. The Ring indoor camera is a great gift for those with children, pets, or nannies in the home. This camera is capable of recording at 1080p quality, in addition, it does not need batteries to work, just plug it into an outlet for the Ring camera to start monitoring your home.
One of the main features of this surveillance camera is that it works with Alexa, allowing you to not only record but also listen and talk to other people. To access these functions you must download the "Ring" application. Please note that this camera does not work with micro SD memories, instead, a cloud storage service is used (Prices from $3.99 per month). This is a good thing if you consider that it is capable of storing up to 180 days of videos, which allows you to review the recordings at any time. It is also possible to download the recordings. Without a doubt a great gift for those who need to watch the interior of the home.
You can buy this item here on Amazon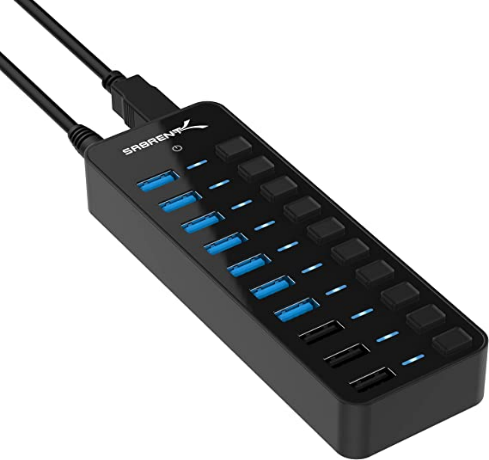 We all have a friend who uses a bunch of peripherals on their computer (we may even be that person). Many computers include a limited number of USB 3.0 ports, which can be a problem when we need to connect multiple external hard drives or any device that needs a USB port. The SABRENT 60W USB 3.0 hub is a great gift for anyone who needs to connect multiple USB devices to a computer.
SABRENT is one of the most prestigious brands when it comes to computer accessories, so although the price of the SABRENT 60W is a bit high compared to other USB hubs, it is worth it if you are looking for a product that offers good performance. Some of the cheap USB hubs usually fail after a short time, so this is much better than any of those. It includes 10 USB 3.0 ports, in addition, it must be connected to a power adapter, ensuring that all devices receive the power they need.
You can buy this item here on Amazon
Toshiba Canvio Advance 1TB Portable Hard Drive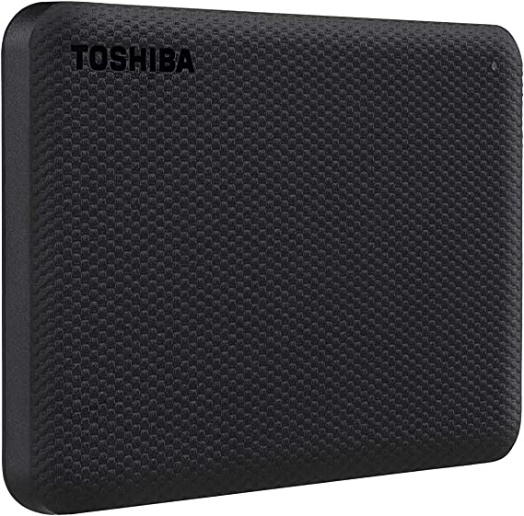 I would say that this is one of the best gifts that a video game lover can receive. As you know, current games easily exceed 100GB of space, which can be a problem if you are one of those who like to have many games on your computer. The Toshiba Canvio Advance 1TB portable hard drive is a great option available for about $50. This hard drive is compatible with USB 3.0, which greatly improves speed. Although the speed can't match that of an SSD storage, the amount of storage of this thing is surprising when you consider that the price is very affordable. Surprise your gamer friends with this portable hard drive.
You can buy this item here on Amazon
My name is Joel! I love to read, I go to university like most people my age.
In my free time I usually train boxing, I love music, I also know how to play the guitar and the harmonica.