If you are looking to surprise your friends and family, then a good gift is something you should keep in mind. Instead of giving them kitchen items, you can give them a technological product. There are a lot of technological products that can surprise anyone. It is not necessary to spend too much money to get a good gift, you can find good quality products at affordable prices.
So, here are 5 tech products available for less than $100. From a drone to a high-performance power bank. Surprise your loved ones with one of these incredible products.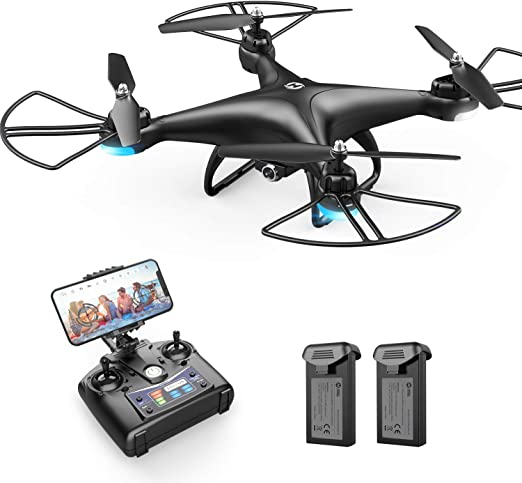 If you are looking for a good quality foldable drone, but still a fair price, then the Holy Stone HS110D is a great option to consider. This drone has a 1080p 120° camera, which allows you to capture incredible videos and images. Another feature of this drone is that it includes 2 rechargeable batteries, which offer a flight time of up to 20 minutes (10 minutes per battery). Recharging the batteries completely will only take 120 minutes. The Holy Stone HS110D also has intelligent functions such as flight hold, which allows you to keep the drone at the same height, this is useful if we need to get a good photograph of a place. The drone can operate at a maximum distance of 100 meters.
Keep in mind that the image quality is not professional, but it is decent and sufficient considering that it's only $100. Recordings can be saved to an SD memory of up to 32GB (Not included). An ideal drone for children and beginners.
You can buy this item here on Amazon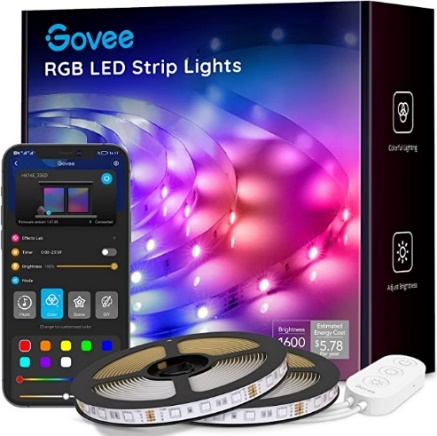 If you know a video game player you know how important it is to have a room with RGB colors. Govee LED light strips are a perfect gift for those who need to give their room an authentic gamer look. These strips of LED lights have a length of 100 feet, which allows for decorating the entire room. The best thing about these LED lights is that they can be set in thousands of colors (16 million to be exact) using the "Govee" mobile app. Not only will you be able to control the lights with the app and remote control but also using Alexa or Google Assistant.
Although these strips of LED lights are more expensive compared to other brands, the quality is far superior, plus it has better smart features. Without a doubt a great gift for those who want to give the room a colorful and different look.
You can buy this item here on Amazon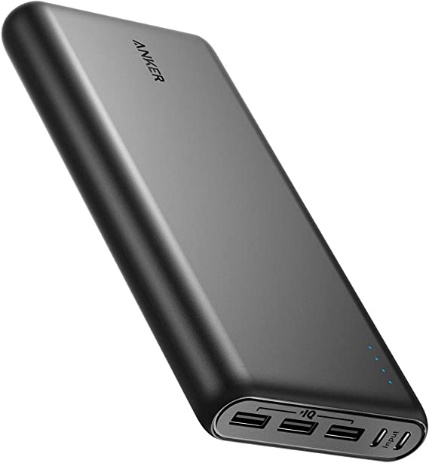 The Anker 337 power bank is ideal for those who usually use their cell phone a lot while they are not at home. With this portable charger, it is possible to charge several times an iPhone, iPad, Samsung, and any Android cell phone. The Anker 337 offers an incredible capacity of 26800mAh, allowing you to charge an iPhone 14 up to 6 times. Best of all, it includes 3 USB ports, so you can charge 3 phones at the same time without any problem.
As you know, 26800mAh is a lot of power, so the Anker 337 allows dual charging, which means you can charge this power bank with 2 chargers, reducing charging time to just 6 hours.
You can buy this item here on Amazon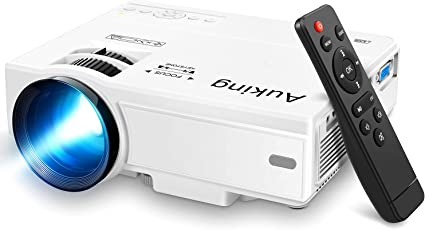 The Aunking mini projector is ideal for those who love watching movies and series. This projector is capable of reproducing the image in 1080p quality, it is also compatible with HDMI, VGA, and USB, which allows you to connect cell phones, laptops, and other devices. With this projector, you can turn a room into a cinema. The Aunking mini projector can enlarge the image by up to 170″ for a large picture.
The most incredible thing about this mini projector is that it is made to last up to 15 years. The lifespan is up to 50,000 hours, which is amazing considering this only costs $100. A 2-year warranty is also included. A great gift for those who have always wanted to have their own home theater.
You can buy this item here on Amazon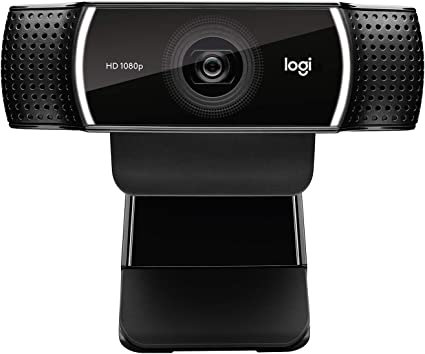 The Logitech C922x Pro is a very good quality webcam that is available for approximately $100. One of the most interesting features is that it is designed to get the best streaming performance, which makes a webcam idea to start making broadcasts on YouTube or Twitch. This webcam also offers good image quality during conferences. The full HD 1080p lens allows you to record at 1080 30fps or 720 60fps. The Logitech C922x Pro is compatible with Windows, macOS, Xbox One, and Android.
You can buy this item here on Amazon