We are influencers and brand affiliates.  This post contains affiliate links, most which go to Amazon and are Geo-Affiliate links to nearest Amazon store.
Whether you're promoting a music artist or a local business, you need to have a thoughtful social media strategy.
There are millions of people trying to get noticed online, so it can be challenging to stand out.
No matter your marketing budget or experience level, you can follow these four tips to achieve success as a social media marketer.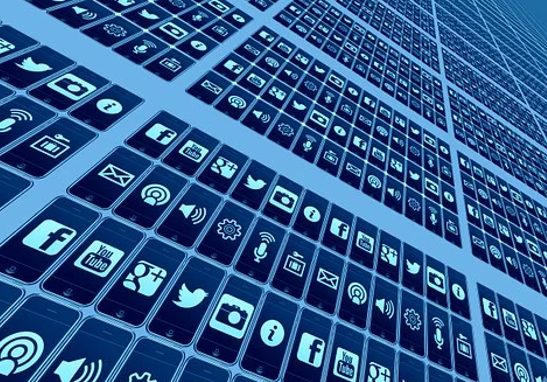 1) Take Advantage of Automation
As a social media marketer, you likely have a lot on your plate. You need to post regularly as well as keep in touch with clients, employees, and various department members.
Some marketers avoid automation because they think of it as impersonal. They fear getting penalized for it or falling behind on engagement metrics.
However, when you use automation properly, it can work to your benefit.
Here are some ideas on how to use automation to your advantage:
Plan messages for different platforms: Short and sweet posts work best on Twitter, while Facebook allows for more detailed ones. Plan out specific messages for each type of social media to best reach each platform's users.
Create a posting schedule: Once you have written several posts, create a posting schedule. Space out your posts so that you don't overwhelm your audience but still provide them with regular content.
Figure out the best times to post: Even if you have your posting days figured out, don't stop there. Determine the best times to post. Nearly 80% of the U.S. population is located in the Eastern and Central time zones, so adjust your posting times accordingly if you're in a different time zone.
2) Stay Engaged & In-the-Know
Rather than focusing just on your account, you need to stay on top of others in your industry.
Do your best to stay informed of competitors' and customers' posts.
One unique way to do this is by getting an open-source media player like Kodi. Make sure that whichever one you pick, it can be used on a variety of devices, including Android or Apple phones or PC.
Some best Kodi addons include Facebook Media, Twitter Tweets, and Instagram Screensavers. All of these addons give you real-time updates for other users' posts. You can use these unique tools to ensure you never miss a relevant post or a significant opportunity for your brand.
3) Listen to Your Customers
Social media isn't just a way to attract new customers. You can also use it to build relationships with past clients.
Treat all of your social media platforms as extensions of your customer service resources. Customers are much more likely to voice their opinions over social media than they are over other methods like phone and email.
Listen to both positive and negative feedback and relay it to the relevant individuals on your team.
Don't ever ignore or delete customer complaints. Follow these tips for addressing them with poise:
Respond quickly
Acknowledge mistakes
Personalize your responses
Encourage offline communication
Offer to make things right
4) Keep Track of Metrics
As a social media marketer, your main goals are to get in front of your target audience and foster engagement.
Even if you notice an increase in likes, favorites, and shares, you may not be achieving your optimal reach.
Figure out which statistics matter most to your company. This could be subscribers/followers, likes, shares, clicks, or other metrics.
All popular social media platforms have their analytics systems for you to use. Take the time to learn how each one works. It may take a little while for you to get comfortable with their different displays. However, familiarizing yourself with each one will help you better understand the outcomes of your social media efforts.
Final Thoughts
Being a social media marketer requires a lot of experimentation, so don't be afraid to adapt your strategy along your journey. As you start to promote your product, service, or mission, keep these tips in mind to guide your success!
We are influencers and brand affiliates.  This post contains affiliate links, most which go to Amazon and are Geo-Affiliate links to nearest Amazon store.
I am interested in all things technology, especially automation, robotics and tech that helps change how society will live in the future.