When choosing a gift for our loved ones, it can be difficult to find something that is useful, you know, not always a shirt and socks are the best gifts. Tech gifts are a great option for those looking for a gift for tech-loving people.
So, here are 5 products that are sure to be a great gift for most people, so, surprise your friends and family with some of these interesting products. They are available for less than $25, so don't miss this opportunity. Next, discover what these amazing products are.
Anker 313 portable charger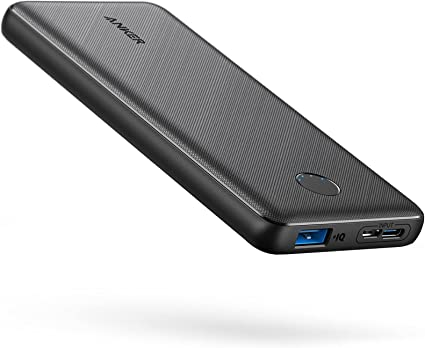 For those who usually travel often, there is nothing better than a portable power bank, they are very useful when we need to recharge our devices. The Anker 313 has a 10000 mAh rechargeable battery, which will be enough to charge the battery of any cell phone. This power bank is compatible with most cell phone models (iPhone, Samsung, Pixel, Xiaomi, and others). This power bank allows you to charge a cell phone and low-power devices (headphones, Bluetooth speakers, and others) thanks to the dripping mode that ensures that the devices only receive the energy they need. The charging time is 4.5 hours.
As a disadvantage, you will not be able to charge two devices at the same time and the USB Type-C port will only work to recharge the power bank. A great gift considering it's available for less than $20.
You can buy this item here on Amazon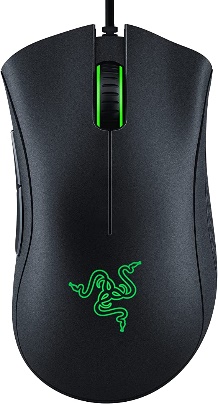 If you have a friend or family member who loves video games, you should surely know the importance of having good-quality peripherals. Competitive games require a lot of precision, so having a good mouse is essential if you want to improve your level. The Razer DeathAdder is an incredible mouse gamer that will significantly improve the comfort of players. This mouse features 6400 DPI optical sensors, ensuring accuracy in every movement and click. Made to last up to 10 million clicks, a 2-year warranty is also included. A great gift for those who seek to surprise video game lovers.
You can buy this item here on Amazon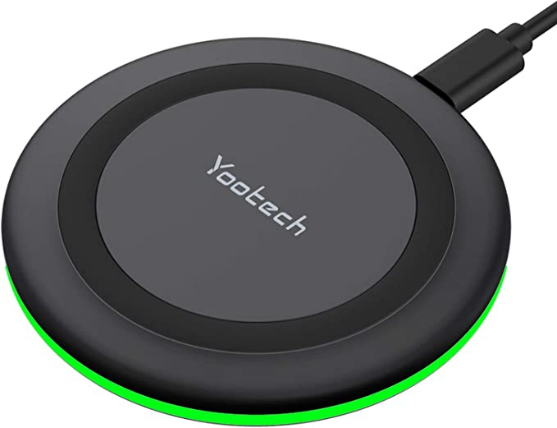 If you have friends who use iPhones, then the Yootech wireless charger is a great option for those who hate charging phones using lightning cables. It offers a charge of 7.5W, which allows you to charge the latest iPhone models. You can also charge your Airpods using this wireless charger. Another feature of this wireless charger is that it also works with Android phones, which means that Samsung, Google Pixel, and other devices will also be able to use this wireless charger.
Keep in mind that charging is not fast, so the cell phone may not fully charge in 2 hours, but this is intended to be used at a desk or office. Remember that wireless charging cannot match charging from an AC adapter.
You can buy this item here on Amazon
EBL rechargeable batteries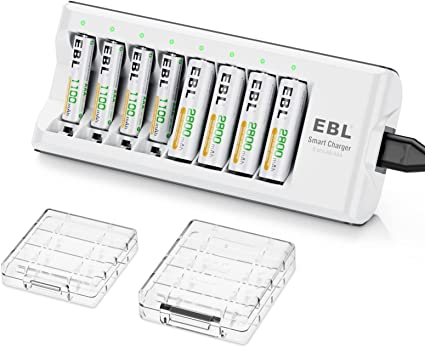 Alkaline batteries are difficult to recycle, so if you want to take care of the environment, then EBL rechargeable batteries are a great gift for those who usually spend a lot of money on alkaline batteries. 4 AA batteries and 4 AAA batteries are included, and a battery charger is included. AA batteries have an incredible 2800mAh performance, significantly improving high-power devices' life. Moreover, AAA batteries provide 1100mAh. Both batteries operate at 1.2v.
Ideal for those who spend money on alkaline batteries. Help the environment with EBL rechargeable batteries. Available for less than $25 they are a great deal that you can not miss.
You can buy this item here on Amazon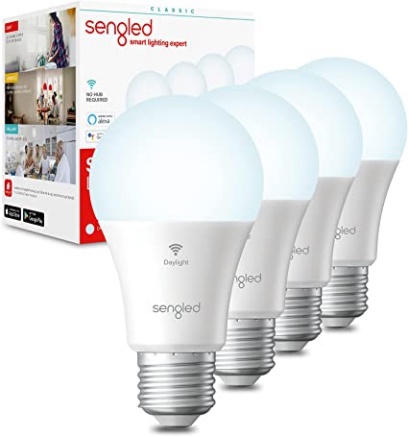 Sengled smart bulbs are a great option to replace traditional bulbs. These bulbs can work with Alexa and Google Assistant. A feature of these bulbs is that they can be set to turn on or off automatically. They only need to be connected to a 2.4 GHz Wi-Fi connection to be controlled from a mobile device. The included remote control can also be used to adjust the brightness and intensity of the bulbs. You must download the free "Sengled Home" application to control smart bulbs from a cell phone.
You can buy this item here on Amazon
My name is Joel! I love to read, I go to university like most people my age.
In my free time I usually train boxing, I love music, I also know how to play the guitar and the harmonica.