Are you looking for the best software available that are specialized in custom web app development?
If yes, then you have just landed at the right spot, because in this article we have reviewed twelve of the best custom web app development software that will uplift your business website a little more and will enhance the experience of every customer visiting your site.
Now without wasting any other minute and let's begin with the review, so buckle up: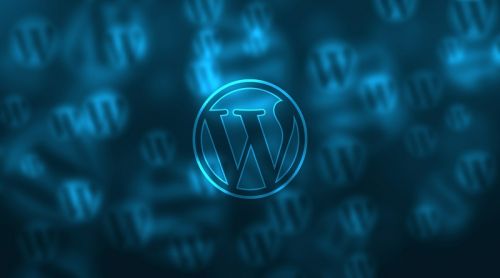 1.
WordPress
The first one on our list is, of course, WordPress. If you are familiar with e-commerce, then it's no surprise that you have come across its name before. These days, word press is standing on the top of all the Content Management Systems (CMS) and web apps. Let's have a look at its key features:
Key Features
     

Includes WYSIWYG text Editor, Search Engine optimized Permalink generation, Trackback, and Pingback, Static page along with member's login and more.

     

Easy to use and comes with many remarkable site-building tools.

     

Rich and Enhanced Third-Party Plugins

     

High SERP

     

Includes uncountable site themes and templates that are completely free to use.

     

User and Media Management

     

Easily accessible widgets

     

Image editing and allows you to preview editing post 
2.
Macaw
Macaw is also renowned and one of the best website designing tools. It has the same adaptable features as that of your favorite image editor, yet along with this, it also efficiently writes HTML and CSS. Let's have a brief look at its main features.
Key Features
     

Easily converts your design to HTML and CSS

     

Easy manipulation of your design element.

     

Allows you to optimize the website for all devices.

     

Document management

     

Saves your design elements
3.
Adobe Dreamweaver
If you want a  custom web app development software that you can test before purchasing it so that you don't have any doubt left about it, then you must go for Adobe Dreamer as the company allows the customers to take a free trial of the software before making the purchase.
Key Features
     

Completes the Codes

     

Quickly Edits to CSS

     

Suitable for both macOS and Windows

     

Allows writing in many codes including HTML, CSS, JavaScript, XTL, and many more.

     

The interface also includes an adaptive grid

     

Allows you to view the changes while editing

     

Code introversion

     

Browser preview without activating

     

Syntax testing
4.
MAMP
MAMP is one of the open-source integration software and is suitable for both windows and iOS devices specifically including MacOS. The MAMP is available in three packages:
o   MAMP Pro 5
o   MAMAP
o   NAMO
MAMP is a free service that anyone can use, however, the pro and other versions are paid products and helps the IOS users to add additional features to work with ease. Let's have a look at the general key features of MAMP give below:
Key Features
     

Strong configuration

     

Allows you to test the PHP script with the help of a local mail server

     

Operates and writes many programming languages mainly including python, Perl, Ruby, and PHP

     

Cloud database

     

Extended Configuration of a web server

     

Includes MySQL database tools

     

Allows you to edit with integrated tax editor
5.
Github
The last one on our list, but not the least, is Github. I bet you must have already heard the name as it is one of the most popular web apps among the developers. The reason for its popularity is that it provides its users with the best solutions and high-quality suggestions. Another plus point is that it is open-source software, so if you are a developer, you can easily make changes according to your needs.   
Key Features
     

Includes the tools to identify, assign and monitor your progress

     

The software is linked with more than 40 million developers and projects with correlational features.

     

Built-in tools to provide you with a code review of your website

     

Almost 6 million Git hosted archives