We are influencers and brand affiliates.  This post contains affiliate links, most which go to Amazon and are Geo-Affiliate links to nearest Amazon store.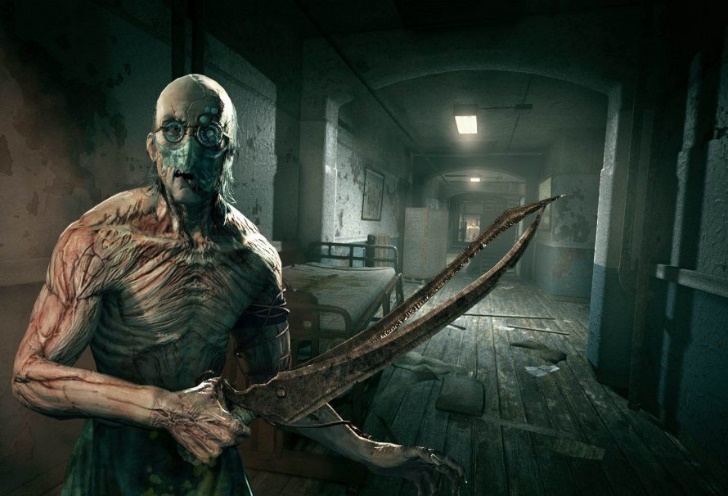 Horror games are not for all players. Only the strongest dare to play and enjoy them. These types of games are able to create an atmosphere of tension while you play them, which is terrifying, but exciting at the same time. Although there are many games of this genre, there are few that really manage to scare us. Not necessarily the most modern games are more terrifying, some of them are quite disappointing and fail to create any excitement in the players.
We took the task of looking at 5 horror games that will scare you more than once. They are focused on different genres, so you choose the one you like the most. We hope they are to your liking.
Note: Some games may only be available on the PS4 version, but don't worry, all PS4 games are compatible with PS5.
The last of us Part 1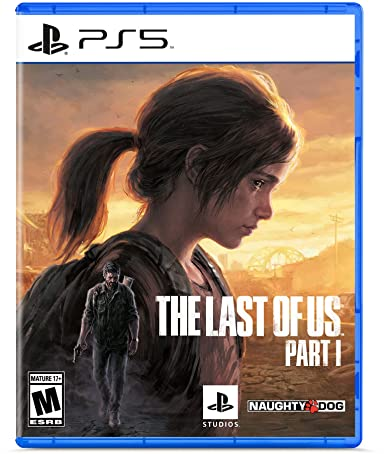 If you like history, The Last Of Us is certainly a great option that you should try. For many, it is the game with the best story. This game is about a strange invasion of Zombies appearing in a city. Everything is difficult for the characters to understand, but as they advance in the story they realize everything that happens. The main characters, Joel and little Ellie struggle to survive. You will come across different environments, cities, nature, snow, and others. Without a doubt a great game that you should try if you like adventure and terror in the same game.
You can get it here: Amazon.com: The Last of Us Part I – PlayStation 5 : Solutions 2 Go Inc: Video Games
Dead By Daylight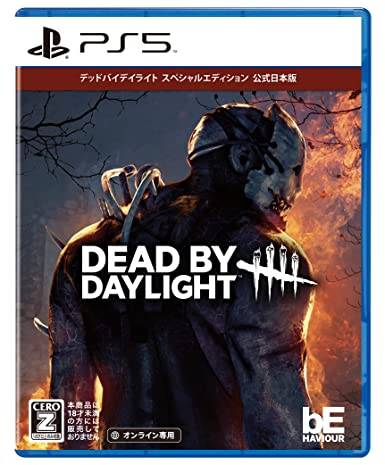 If you like multiplayer games, this is probably one of the best. Dead By Daylight is about 4 survivors who must try to escape a murderer. There are different characters, so everyone has different abilities. Survivors must attempt to repair 5 generators to activate the exit doors. Strategy is key to winning in this game, so you must follow the tips that the game offers if you want to improve. Definitely, a great game if you are looking for some horror to play with your friends.
You can get it here: Amazon.com: PS5版 Dead by Daylight スペシャルエディション 公式日本版 【CEROレーティング「Z」】 : Video Games
Resident Evil Village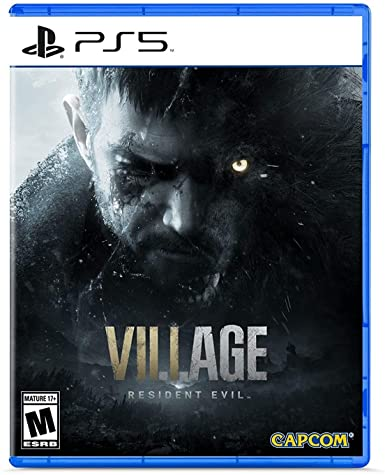 Resident Evil Village is the latest game in the popular horror series. This game follows the story of Resident Evil 7. It stars Ethan Winters, who tries to lead a normal life away from the events of the past. The game takes place in a creepy town with creatures that will prevent us from continuing on our way. Our mission is to recover Rosemary (daughter of the protagonist) who has been kidnapped. The final bosses will be present throughout the story and we must end them if we want to recover the daughter of Ethan Winters. A game with a great story that combines action and terror.
You can get it here: Amazon.com: Resident Evil Village – PlayStation 5 Standard Edition : Capcom U S A Inc: Everything Else
Outlast Trinity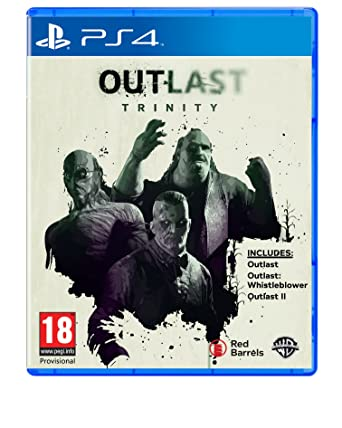 If you like pure horror, you need to try Outlast. In our opinion, it's the scariest game you can play. No weapons, just a camera to record the events happening around you. You can only do one thing, run for your life.
Outlast Trinity includes Outlast along with the 2 DLC and Outlast 2. Outlast is about the strange events that happen in an insane asylum, a reporter next to his camera tries to investigate what happens inside but runs into creepy creatures, and the struggle to get out of that place becomes almost impossible to achieve.
On the other hand, Outlast 2 happens somewhere else. An investigator with his partner tries to investigate some strange events that happen, but a strange light causes the helicopter where they were transported to lose control. The investigator tries to find his partner throughout the story, but strange confusions create hallucinations that transport you to a terrifying school. The struggle to survive is made difficult by the horrible creatures you may encounter. Without a doubt, a horror game not suitable for people suffering from heart problems.
You can get it here: Amazon.com: Outlast Trinity (PS4) : Video Games
Dying Light 2 Stay Human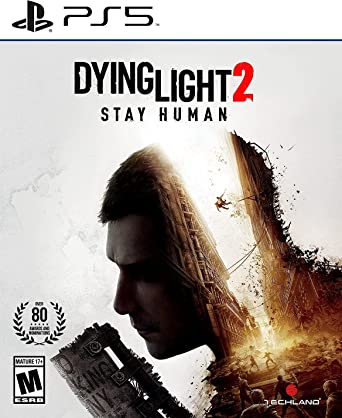 If you like action, then Dying Light 2 is what you need to try. This is not exactly a horror game in its entirety, rather it is an action game, but terror is also present in much of the game. Dying Light 2 is a first-person open-world game set in a post-apocalyptic world. The combat is hand-to-hand and quite graphic, so that's one of the reasons why many love this game. The character uses his Parkour skills to move faster and escape enemies. The map of this game is quite large, so you can explore it without getting bored. It also includes a 4-player co-op mode.
You can get it here: Amazon.com: Dying Light 2 Stay Human – PlayStation 5 : Square Enix LLC
We hope these 5 games are to your liking. Remember that some of them may be too scary, but the fun is guaranteed. Most of them include a multiplayer mode so you can play with your friends.
Thanks for reading :)
We are influencers and brand affiliates.  This post contains affiliate links, most which go to Amazon and are Geo-Affiliate links to nearest Amazon store.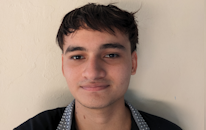 My name is Joel! I love to read, I go to university like most people my age.
In my free time I usually train boxing, I love music, I also know how to play the guitar and the harmonica.