We are influencers and brand affiliates.  This post contains affiliate links, most which go to Amazon and are Geo-Affiliate links to nearest Amazon store.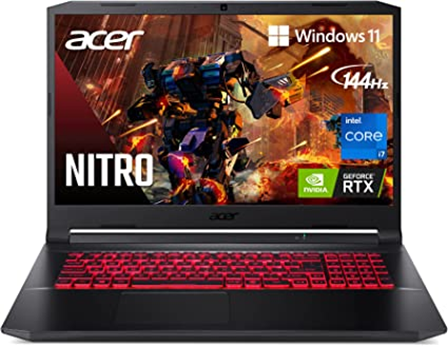 Need a high-performance laptop to play your favorite games?
As you know, current games increasingly demand better components if we want to enjoy them in the best quality. Although realism is something we all like, that also means you'll need at least an RTX to get a better gaming experience. We know that the most current components are not exactly cheap, so it is an investment that you should think twice about. If you already have a PC, you'd probably like to have a backup laptop, but you'll need something that can work efficiently when you're trying to run your favorite games or open programs.
Whenever you are looking for a laptop make sure it has a good graphics card if you want to play. If you only use it for office work, you may not necessarily need this type of laptop, but with a good graphics card, you will significantly improve the performance of any computer. Another important thing to keep in mind is that you should only buy a laptop from recognized manufacturers if you want to keep it for years. Some Chinese sites sell laptops of dubious origin, and in most cases, their components are assembled by low-cost companies, which can cause your laptop to stop working at any time. I would put my money into Acer, MSI, Dell, or any reputable assembler.
If you're looking for a high-performance laptop then the Acer Nitro 5 is what you need. This laptop includes an RTX 3050Ti graphics card, which will allow you to enjoy your favorite games in high quality. The processor, fan, RAM, and everything is of high quality. Below, discover the most interesting features of this product.
Features of the Acer Nitro 5 gaming laptop
Nvidia RTX 3050Ti
If you are looking to play in high quality in your favorite games you need something powerful enough so that you can run them without problems. The Acer Nitro 5 includes a powerful Nvidia RTX 3050Ti, so you won't have to worry about performance. It will even be possible to stream without any problem.
High-performance processor
Not only do you have to worry about the graphics card, the processor also needs to be high-performance if you don't want to have problems running demanding games or programs. Included is the Intel Core i7-11800H processor, a great processor that delivers speeds of up to 4.6GHz and 8 cores.
Generous storage
Current games are quite heavy, so you will need internal storage a reasonable amount. A 1TB NVMe SSD is included so you can store a lot of games. If you still think that 1TB is not enough, you can buy an external hard drive to store more files.
16GB RAM so you can play without lag
Some laptops are still sold with 8 GB of RAM, this may be insufficient for the most demanding games. If you want to get the most out of the RTX 3050 you will need more RAM. The Acer Nitro 5 includes 16GB of GDDR4 RAM so you can play all your games without any hassle.
Plays at 144Hz
The Acer Nitro 5 display has a resolution of 1920 x 1080 and a 144Hz refresh rate so you can see the most realistic games in great detail.
You can buy this item here: Amazon.com: Acer Nitro 5 AN517-54-79L1 Gaming Laptop | Intel Core i7-11800H | NVIDIA GeForce RTX 3050Ti Laptop GPU | 17.3″ FHD 144Hz IPS Display | 16GB DDR4 | 1TB NVMe SSD | Killer Wi-Fi 6 | Backlit KB | Win 11 : Electronics
We are influencers and brand affiliates.  This post contains affiliate links, most which go to Amazon and are Geo-Affiliate links to nearest Amazon store.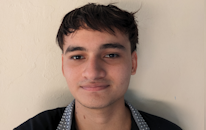 My name is Joel! I love to read, I go to university like most people my age.
In my free time I usually train boxing, I love music, I also know how to play the guitar and the harmonica.