Are you a casual gamer looking for the best peripherals to improve your performance while gaming?
It doesn't matter if you're a professional or casual gamer, having good peripherals is an important thing if you want to get better at any type of game. Whether you like competitive gaming or not, a shoddy keyboard can make you lose more likely, so why not replace all your peripherals with something new and modern? If you think about it, it can be a great investment that will make you enjoy your favorite game in a much more comfortable way.
So, here are 5 PC accessories that are sure to help improve your performance while gaming.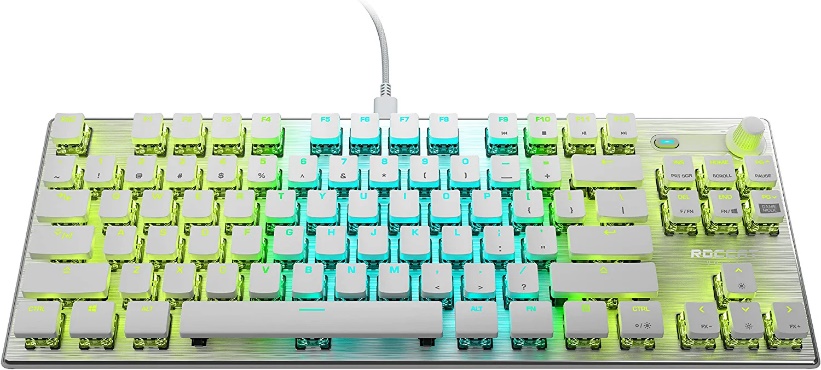 If you're having problems with your keyboard, then the ROCCAT Vulcan TKL Pro is a great choice if you want to get a comfortable experience while gaming. This Titan Switch linear switch gaming keyboard guarantees you the best comfort not only while playing but also in writing tasks. With a modern design, it will surely match perfectly with your room. Latency-free response time so you can get better at competitive gaming. Designed to support up to 100 million keystrokes is certainly a great keyboard available for approximately $100.
Logitech G Pro Wireless Gaming Mouse
The Logitech G Pro is the mouse of choice for professional gamers because of the premium features it can offer. WITHOUT LATENCY, this mouse has been designed to offer a non-existent response time, unlike most wireless mouses. The response time of this mouse is only 1 millisecond so you can get the best experience in competitive gaming. This mouse features a HERO 25K sensor that enhances that every click is ridiculously accurate. Light and so you can use it for hours. The Logitech G Pro is compatible with Windows, macOS, and Chrome OS.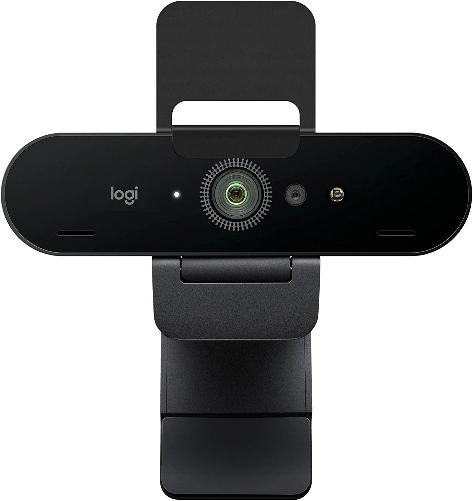 If you usually do broadcasts and conferences you will surely know the importance of having a good webcam. If you want to get the best, then Logitech's webcams are the best option to consider. The Logitech Brio 4K delivers maximum image quality at 4K 30fps to make your footage look spectacular. It can also record at 1080p at 60fps and 720p at 90fps. This webcam uses an automatic light adjustment to enhance recordings in dark rooms, so your face will look much better during broadcasts and conferences. Is compatible with Windows and macOS
AudioPro condenser microphone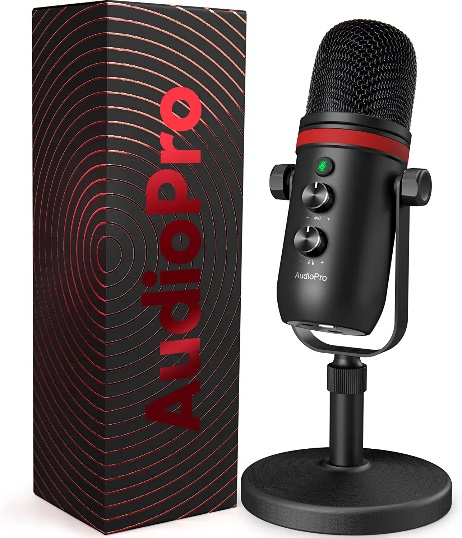 If you usually play multiplayer games, then you need to have a good microphone if you want to communicate with your friends. The AudioPro microphone offers high sound quality, so your audio recordings will sound good while talking to your friends or when making a video call. It's easy to use, you just need to plug it into your computer's USB-A or USB-C port, driver-free and hassle-free. You can adjust the microphone manually so you can get the perfect audio. It is compatible with Windows, macOS, PS4, PS5, and cell phones. For less than $50 is an opportunity you can't miss.
JBL Quantum ONE Wireless Headphones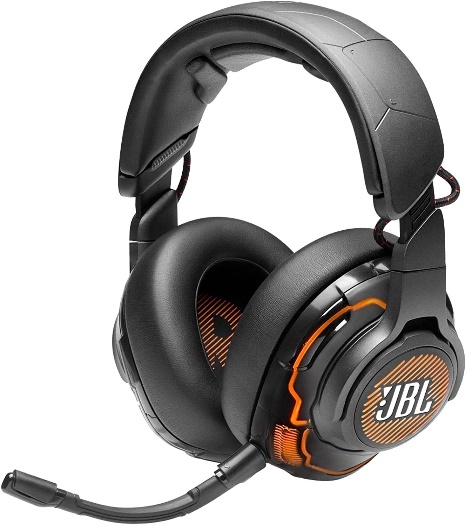 As you know, competitive games require a lot of precision, so you need to get good-quality audio, otherwise, it might be difficult to find the enemy. The JBL Quantum ONE is a great option to consider if you want to gain an edge against other players. Designed with high-quality memory foam, you can use them for hours without any discomfort. Enjoy a more immersive experience with 360 sensors, which allow you to hear in great detail the movements of other players. These wireless headsets are compatible with Windows, macOS, game consoles, and cell phones.
My name is Joel! I love to read, I go to university like most people my age.
In my free time I usually train boxing, I love music, I also know how to play the guitar and the harmonica.