We are influencers and brand affiliates.  This post contains affiliate links, most which go to Amazon and are Geo-Affiliate links to nearest Amazon store.
Windows can be a sophisticated operating system at times. It has a lot of things to take care of due to the constant installing/uninstalling of applications, changes in internal registries, modification in data due to scattering, amongst other things.
Sometimes, this complexity and the combination of misfortune can lead to errors and corruption of files.
This error is one of those instances where a critical file gets corrupted and hence, more drastic actions are required, and this BSOD shows up.
The errors codes that usually show up are 0xc0000225, 0xc00000e and 0xc0000001.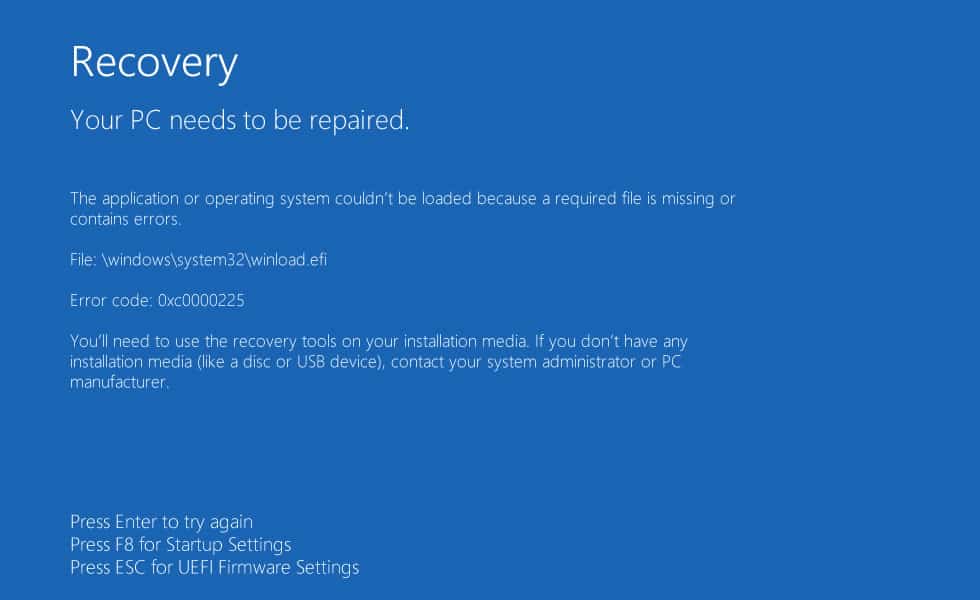 Reasons For the Error
The main reason this error greets you is that the file \windows\system32\winload.efi is missing or corrupted.
winload.efi is an essential file for booting up your PC. It is an executable file of the EFI environment that initiates the boot-up of your Windows PC. The boot configuration loads up winload.efi and starts up your PC.
The following cases are the most common reasons:
● Failure in Windows System Update
● If you have used a third-party tool to migrate your OS,
● Hard disk's file system files are corrupted due to a virus attack or power cuts or due to disk write errors.
Solution #1 – Disable Secure Boot
One of the more straightforward solutions to this error is to simply go to your BIOS and disable Secure Boot.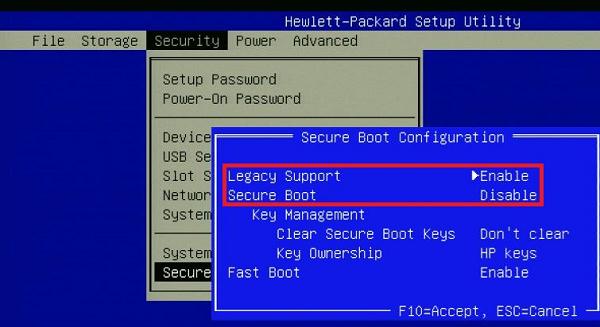 Every hardware manufacturer has its own predefined way of entering BIOS. Usually, the BIOS can be entered by pressing the F8 or F2 key on the keyboard, but at the end of the day, it depends on your PC.
Since, winload.efi is a part of the EFI environment, in this case, we're disabling it to use the legacy procedure which might solve our problem.
Solution #2 – Check the disk for errors and OS integrity
Usually, one of the common reasons PCs fail is due to disk errors where some things were stored in a manner not desired, due to power outage, virus attacks.
We can try and repair these disk errors by accessing the Command Prompt before even booting the system, the command prompt can be accessed using these instructions.
We can also use the SFC utility that scans our Windows installation for corruption or potentially faulty changes. If there are such changes, it'll try and replace the file using the original data from a system backup.
Once this error pops up, click on Advanced Repair Options.
Or, click on Troubleshoot and then click on Advanced Repair Options.

1. Once you're inside Advanced Repair Options, click on Command Prompt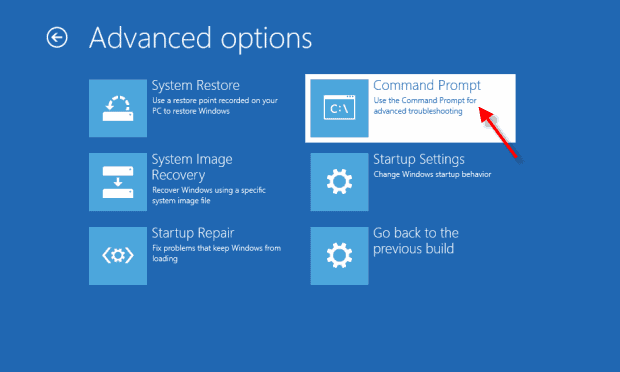 2. If you boot inside an advanced startup from Windows 10, the computer will restart and ask you for an account to continue.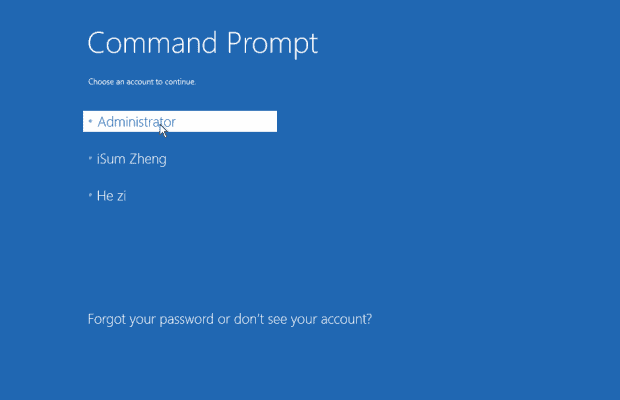 3. Type in the password of the selected account and click on continue.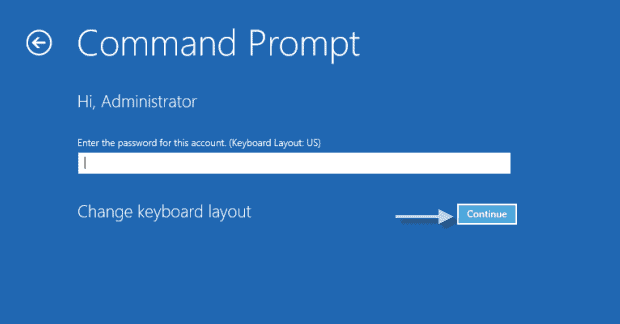 4. Finally, the Command Prompt will show up, enter this command.
chkdsk c: /r
Assuming C: is the drive where Windows is installed and needs to be repaired.
5. You can also run the SFC utility to check for OS file integrity if the disk check doesn't solve the problem.
Follow the same instructions to reach the command prompt and then enter this command.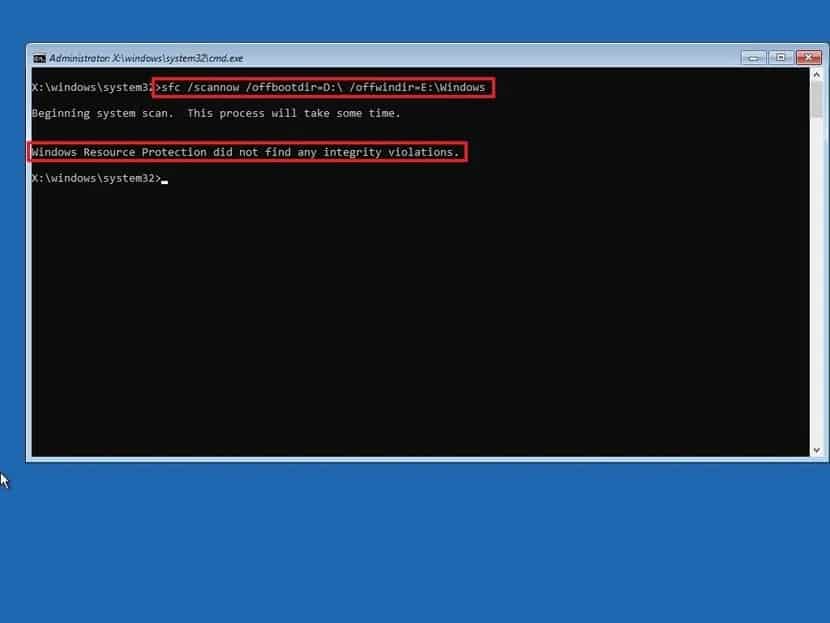 Solution #3 – Use Automatic System Repair
Sometimes letting Windows do its thing is the best thing that you can do. Take advantage of the Automatic System Repair that ships with Windows.
Note: This solution will require an Installation Disc/USB.
1. Boot up from the Installation media.
2. Click on Repair your Computer.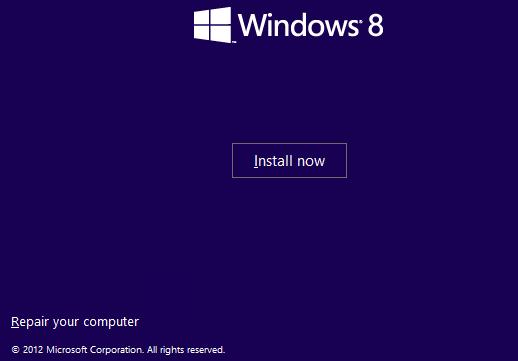 3. Go to Troubleshoot > Advanced Repair and click on Automatic Repair
Solution #4 – Rebuild Boot Configuration Data
Bootrec is a utility inside the Windows Recovery Environment (RE) that lets you fix, rebuild and repair MBR records for your PC. It's an important utility accessible via Command Prompt or using the Installation Media Disc/USB. Learn more solutions to repair a computer with Command Prompt.
Bootrec is used in tasks related to :
● Master Boot Record
● Boot Sector
● Boot Configuration Data (BCD)
Instructions to use bootrec
1. To access bootrec, follow the instructions to open Command Prompt listed above and then type the following commands, one by one.
bootrec /FixMbr
bootrec /FixBoot
bootrec /ScanOs
bootrec /RebuildBcd
2. After these commands are executed, restart your computer.
Otherwise, if the bootrec utility isn't available in the Command Prompt or the Command Prompt isn't accessible, you might require the installation Disc/USB.
Instructions to use bootrec using an Installation USB/Disc.
1. Boot the installation media using your USB/Disc.
2. Click on Repair your computer.
3. Go to Troubleshoot and then click on Command Prompt.
4. Enter the bootrec commands listed in the same order.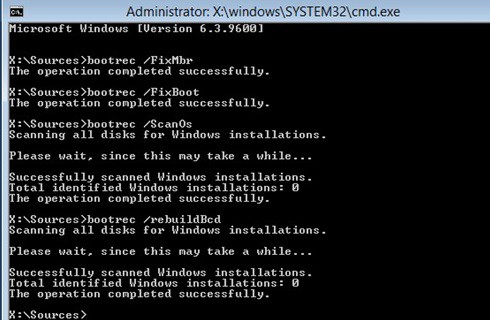 5. Enter exit to close the Command Prompt and restart your computer
Solution #4 – Disable Early Launch Anti Malware
Often times the default anti-malware protection inside our Windows PCs can hinder the booting process and cause disruptions in the boot-up or loading of files. Follow these instructions to disable this protection.
1. Go to Advanced Repair Options using the solutions described above.
2. Click on Start Settings, this will restart the computer.
3. Now, press F8 to select the 8) Disable early launch anti-malware protection option.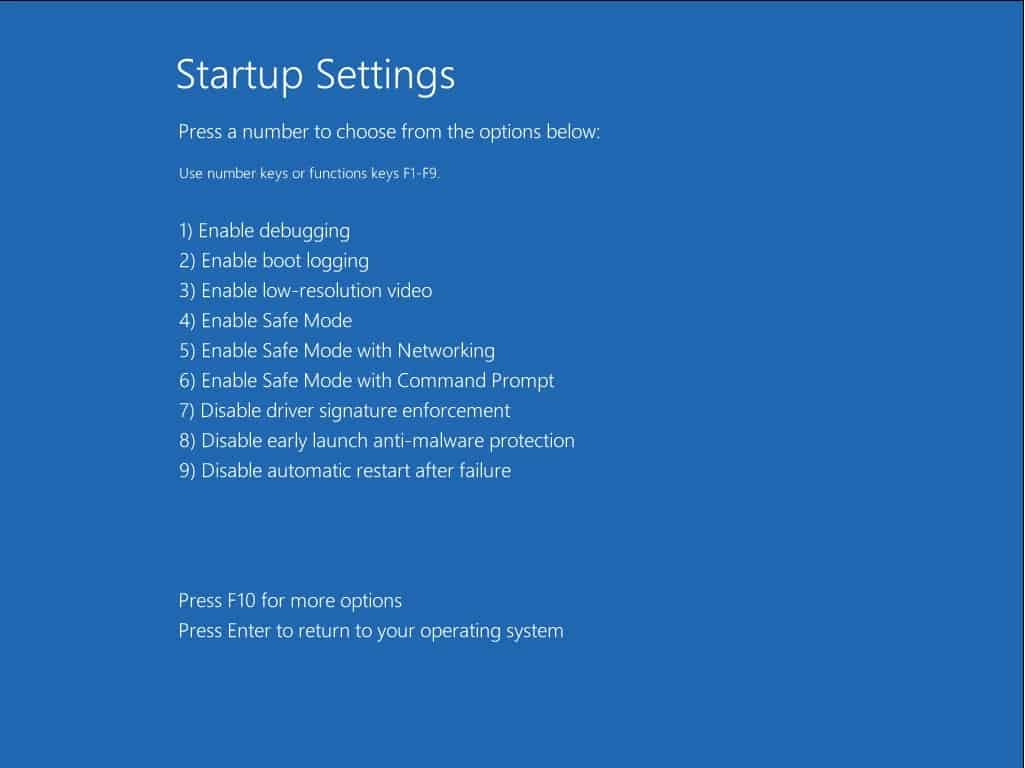 Solution #5 – Repair EFI Bootloader
If the above solutions don't work, the last fix you should try is this one.
In this solution, we'll attempt to manually repair the EFI bootloader.
1. Open the Command Prompt.
2. Enter the following commands, one by one.
diskpart
list disk
select disk
list volume
Remember the name of the partition labeled as either ESP or EFI or System Reserved with a size of ~100mb.
Now, type:
select Volume=Z, where Z would be the volume name

assign letter=w
3. Type exit and press Enter to leave the diskpart utility
4. Now, the last step is to execute this command
bcdboot C:\Windows /s w: /f UEFI
where C is the drive letter of your Windows Installation and wait for the completion of the process.
Conclusion
The error that's discussed here happens rarely, and it's a cumbersome problem to deal with. Nevertheless, the solutions are relatively straightforward and easy to apply. Know more computer startup error here.
If none of the solutions above applies, you can always perform a clean installation of Windows, but this task comes with the price of data loss.
We are influencers and brand affiliates.  This post contains affiliate links, most which go to Amazon and are Geo-Affiliate links to nearest Amazon store.
I am interested in all things technology, especially automation, robotics and tech that helps change how society will live in the future.