We are influencers and brand affiliates.  This post contains affiliate links, most which go to Amazon and are Geo-Affiliate links to nearest Amazon store.
According to the most recent YouTube statistics, the site boasts an average of 2.3 billion monthly active users who log in using their Google credentials.
Since a Google account is not required to access YouTube, we estimate that the real number of YouTube users is higher. This offers businesses an ideal audience to target their marketing strategies.
A well-thought-out YouTube strategy enables a business to produce videos that are specifically targeted to its audience. A successful YouTube approach incorporates a mix of Live Videos, short-form material, and traditional videos in order to connect with the audience.
With smart intros, YouTube cards, and call-to-actions, it's simpler than ever to effectively convey the intended promotional material.
YouTube's marketing potential is enormous, and companies must devise novel methods to capitalize on it. If you're still undecided about whether to include YouTube in your digital marketing efforts, here are five facts to assist you to decide.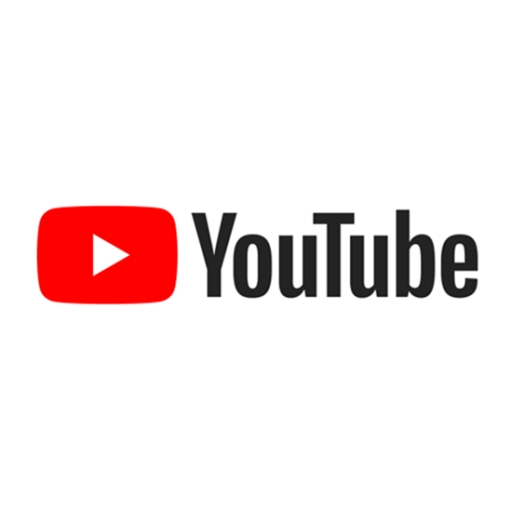 5 YouTube Statistics for Developing your Marketing Strategy
1. Sponsored YouTube Content is Gaining Immense Popularity
As YouTube's popularity continues to grow exponentially, it's exciting to see sponsored video take the lead. Consumption of sponsored video content has increased by 99 percent since June 2017.
There are now millions of video producers advertising their businesses on YouTube, and the competition is fierce. As a result, the quality of sponsored videos has increased significantly, and consumers are ready to watch such material.
Marketers are seeing a greater return on their video marketing expenditures as a result of the rise in views. 94 % of video marketers say that adapting their goods for video has enabled them to represent themselves realistically.
Additionally, with the majority of smartphones capable of capturing HD video and easy access to cheap editing tools, marketers are now able to create a marketing video on a shoestring budget.
2. Tremendous Increase in Customer Support Videos
It is a Herculean job for companies to explain how their goods are assembled to their consumers. While many companies spend time and effort in producing visually appealing user guides, the reality is that the majority of consumers dislike reading.
As a brand, you can capitalize on this by producing demonstration or how-to films in which you discuss product setup. People are 3 times more likely to watch a video than to read an instruction manual, according to studies.
A demonstration film provides a comprehensive overview of how to assemble or operate a product. In this manner, you can make things simpler for your consumers and earn their confidence.
This leads to a 43 percent decrease in the average number of support calls you get over time. This is a win-win scenario for both parties, as you will find it simpler to assist your clients via video than you would with traditional support calls.
3. Videos have Emerged as Significant Growth Drivers
By showcasing a company offering from various perspectives, video helps consumers get a comprehensive understanding of it. This enables a person to determine if an item is appropriate for their requirements.
70% of individuals confess to buying goods after seeing promotional videos on YouTube. As a business, you should attempt to tailor your YouTube advertisements based on purpose rather than demographics.
Using intent results in a 100% increase in purchasing intent. Alternatively, you might search for methods to integrate intent and demographics before launching the advertisements.
Such proactive efforts on your part will result in a 32% increase in viewer recall, according to the Latest Youtube statistics. The targeted visitors will be less likely to miss the advertisements, and you can also anticipate a longer duration of view.
4. YouTube is a Culmination of Social Network & Search Engine
Before you begin using YouTube as a marketing platform, it is critical to realize that it is more than simply another video-sharing site. YouTube is the #2 most popular social networking site behind Facebook.
You must approach the platform as a social media site, encouraging users to "like," "share," and "comment" on your postings. Respond to comments as soon as feasible and maintain a courteous demeanor.
Additionally, YouTube is the 2nd most common video search engine, with over a million monthly queries. YouTube's search traffic exceeds that of Bing, Yahoo, and AOL combined.
As a content producer, you may capitalize on this by including relevant keywords in the title and description of your video. You may use tags to guarantee that others searching for related material can quickly find your video.
Additionally, brands may design visually appealing thumbnails to capture the user's attention on YouTube's search results page.
5. Gaming and Recreational Content is Gaining Traction
As a result of the COVID-induced pandemic, millions of individuals developed new interests. YouTube offered a plethora of educational possibilities, ranging from horticulture to home exercise videos.
Between March and July, videos with the label 'beginner' had a 50% spike in views. Brands who produced 'at home' films and used the phrase in the title saw an average boost in views of 700 percent.
As a result, we can observe how the epidemic influenced people's perceptions of YouTube as a medium for information transmission. This trend is expected to continue in the coming future as well.
Brands that provide educational material on how to start a new pastime at home will become a part of the viewer's new hobby journey. Participating in the early stages of a new pastime creates a brand devoted consumer.
Conclusion
The figures above demonstrate unequivocally that YouTube is a universe of possibilities for businesses looking to promote themselves. Create a buyer persona and get an understanding of your viewers' expectations.
After that, you may build useful content around it. The more focused your YouTube videos are, the more likely you are to succeed in marketing.
As you establish a posting plan and produce regular YouTube material, your brand will gain recognition. You may then capitalize on this trend to bolster your marketing efforts.
We are influencers and brand affiliates.  This post contains affiliate links, most which go to Amazon and are Geo-Affiliate links to nearest Amazon store.
I am interested in all things technology, especially automation, robotics and tech that helps change how society will live in the future.