Searching for something for that Xbox fan in your family this holiday season? Well, maybe we can help. This is Top 5 Xbox Series X Gift Ideas, and in this article, we'll be discussing five Xbox accessories from remotes, to steering wheels for that racing gamer in your life. Let's get started.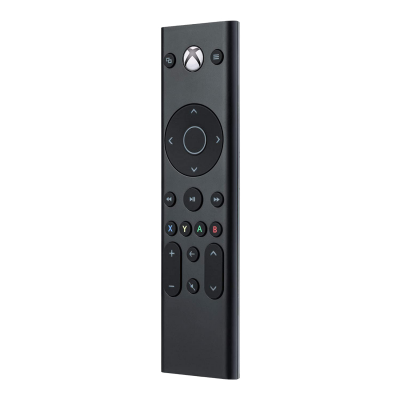 This one's for those Netflix binges, the PDP media control features motion-activated backlit buttons on a traditional, black TV remote design.
It takes two AA batteries, has a maximum range of ten meters, and is compatible with all Xbox One or Xbox Series S/X S media apps. It's also officially licensed by Xbox, so you know you're getting a quality product. It's a standard IR remote, and can also control things like soundbars.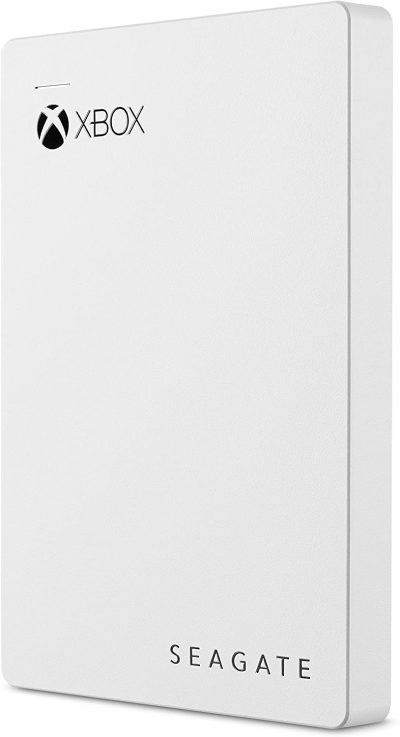 Our next product is from Seagate, a leading name in digital storage. This expansion card comes in sizes ranging from 500GB to as large as 8TB, and has a whole host of design customization options that include: Getting it as a normal SSD, multiple lovely avengers designs, and even the long-running face of Xbox, the Master Chief. It runs off USB 3.0 and is compatible with both the Xbox One and Series S/X, so it'll last you through an upgrade, and keep you gaming strong without having to clear your hard drive every two minutes.
`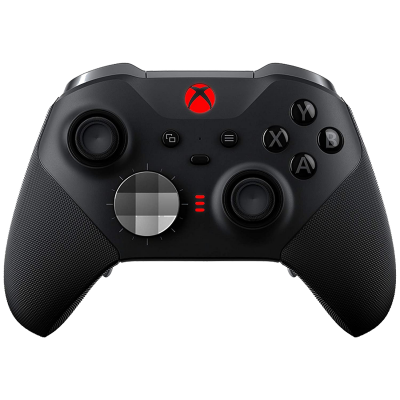 Having issues with winning in online shooters? Shady enough to cheat you naughty little thing? This is the controller for you. The Elite Series 2 Controller comes to us from 7 Watts and features everything Auto Aim to drop shot, for all your enemy rage-inducing needs. Featuring an entirely engineering-based mod system this controller is practically undetectable barring obvious abuse. Zero programming means it'll punch a hole in cheat detection like an anti-material rifle through someone's center mass. It also features premium support and is an entirely custom unit. It comes in a stylish black, with bright red LEDs that highlight its contours. (Disclaimer: This controller is recommended for single player/campaign modes only, any use of modded equipment in most PVP games is likely against ToS for whatever game you're on, so if they DO found out, you have been warned.)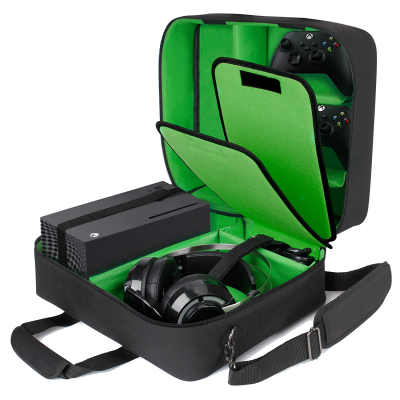 Up next is USA GEARs Xbox Case. It comes in classic Xbox black and green. Featuring a customizable interior, and a durable RipStop Nylon exterior over a reinforced shell, the case also comes with an interior zipper for even more storage space. Based on my own knowledge it seems it can hold your console, two controllers, and accessories with minimum effort, and a little more of you're a space juggler like myself. It has a comfortable shoulder pad with an adjustable strap, an exterior zippered accessory pocket, and a soft-grip handle for toting your Xbox wherever you plan to game, be it a party at a friend's house or house-sitting for a relative. This particular case fits both the Xbox One and Series S/X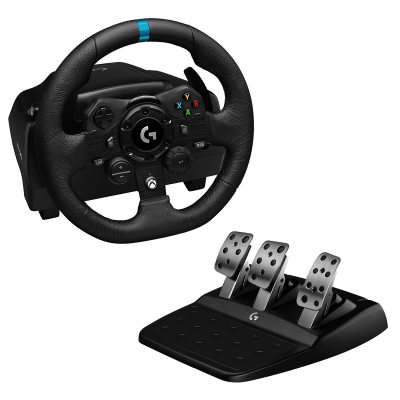 Finally, we have our last product. Coming to us from Logitech, the G923 Racing Wheel. Featuring brushed metal for the wheels and pedals, a hand-stitched leather wheel cover, 24-point selector, RPM LEDs, integrated Xbox One or PC game controls, and progressive brake spring, this controller was built with racing game fans in mind. Its sleek black design comes with the face buttons needed for controlling any game, as well as steel paddle shifters, and an aluminum center marker for orientation. It's compatible with the vast majority of Xbox One and PC racing titles, with some even being designed for the TRUEFORCE feedback system, which offers realistic feedback by connecting to the games engine and processing four thousand calculations a second.
This has been Top 5 Xbox Series X Gift Ideas, and I hope I've given you some solid ideas for your holiday gift-giving. Thanks for reading, and have a fantastic rest of your day.