We are influencers and brand affiliates.  This post contains affiliate links, most which go to Amazon and are Geo-Affiliate links to nearest Amazon store.
It may not seem like it, but video game streaming is a juggling act of epic proportions. It's a challenge to keep your attention on the game, especially when you're doing it live, and interact with an audience at the same time. There's also a lot of planning involved behind the scenes, like deciding on what times to stream and what games to play. If you're just starting your streaming channel, it's a good idea to stick with games that you enjoy, especially if you happen to be a pro at them. Below, we have a list of 6 well-loved games that your online audience will enjoy watching you play: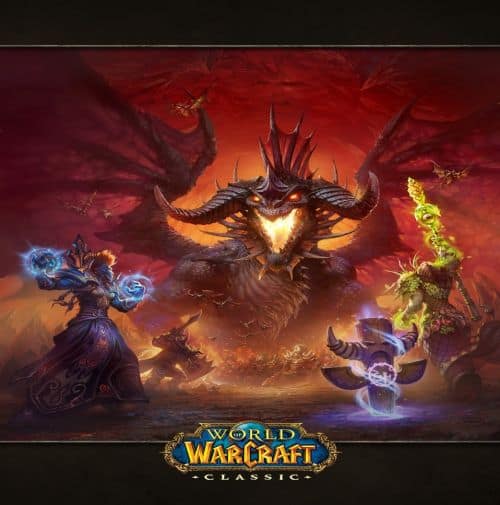 World of Warcraft. Launched in 2004, World of Warcraft is a massively multiplayer online role-playing game that stood out by being especially welcoming to newcomers. The MMORPG featured vast continents and deep lore that draws inspiration from other fantasy universes. WoW has different races that have their own homelands, yet it still does an excellent job of easing new players into its world, unlike the other popular MMORPGs that came before it. There's no right or wrong way to play WoW; players can run around and explore, do quests and acquire new gear and upgrades, and even fight or work with each other. There's also a strong sense of community among players outside the game.
WoW is the game of choice for many streamers in various live streaming platforms like Bigo TV. It is a great option if you like interacting with the environment and discovering a new world and if you prefer a game that will let you come up with varied content.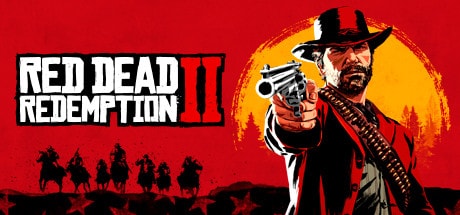 Red Dead Redemption 2. The prequel to the critically acclaimed Red Dead Redemption, Red Dead Redemption 2 was launched in 2018 and is the third entry to the action-adventure Red Dead series. Unlike RDR that can only accommodate 16 online players every session, RDR2 supports a massive online world where players can go beyond a story mode and play online with friends.
The game is often used as an example when making a case for considering video games as an art form. Upon its launch, RDR2 earned praise from critics, plus it also won Game of the Year awards from several publications and is one of the best-selling games of all time. Many consider RDR2 a masterpiece due to its meticulous and realistic world building, memorable characters, and unpredictable narrative.
Counter Strike: Global Offensive. The fourth release in the Counter Strike series, CS:GO remains faithful to its predecessors while offering a more polished and visually appealing game. The multiplayer first-person shooter game retains the simple premise of pitting 2 teams, Terrorists and Counter-Terrorists, against each other, but it also has new game modes, weapons, and equipment. There are a lot of competitive CS:GO players, but you're sure to attract more viewers as you improve your skills and become a better player.
The Legend of Zelda: Breath of the Wild. The Legend of Zelda: Breath of the Wild is another critically acclaimed action-adventure game set in an open world. Breath of the Wild has an unstructured and interactive world that encourages nonlinear gameplay and allows players to approach problems in different ways. Aside from exploring the world and satisfying their curiosity, players can also take on challenges and quests. The players choose where to go and what to do next, but the game offers subtle hints to a bigger narrative.
Resident Evil 7. If survival-horror games are right up your alley, then you're in luck. You can share the experience of playing games like Resident Evil 7 with a big audience online. Resident Evil 7 emphasizes exploration and returns to the roots of the franchise. It's sure to get a reaction out of the player and makes for a compelling game to stream. Resident Evil 7 is also VR-friendly, which is an emerging market with a lot of potential.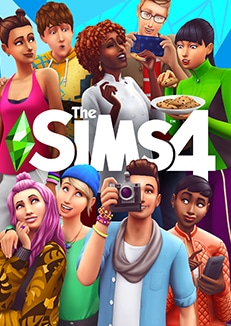 Sims 4. Released in 2014, Sims 4 is a single-player life-simulation game where the player can create characters, build homes and careers, and maintain a social life, among other day-to-day activities. It's a perfect option for players who may want to take it slow and experiment with different interactions within the game. There's a big online community of streamers who play Sims, plus there are loads of customized content that players can use.
Starting your own video game streaming channel requires a bit of planning and getting used to, but that shouldn't take away from your enjoyment of the activity. Make sure you have fun while sharing the experience of playing with your audience. Who knows, you might just be able to find a supportive community and earn a bit on the side while doing something you love.
We are influencers and brand affiliates.  This post contains affiliate links, most which go to Amazon and are Geo-Affiliate links to nearest Amazon store.
My name is Alice and I have been into gaming since I first got the Nintendo 64 in late 1996 and enjoy writing about all things relating to entertainment, gaming and streaming. Lately you can find me playing mostly MMO's like WoW, FFXIV or Black Desert Online when I have time to game.