Here is my words of wisdom for any streamer no matter how big or small, diversify your monetization and don't allow Twitch subs/ads/bits to be your only source of income. Become an affiliate/ambassador/partner for brands, get referral links/affiliate links for items you love and endorse. Don't ignore using YouTube for highlights/post VOD content as it is king of monetization for non-live stream stuff. Setup a pro website, Amazon influencer store…etc. You need to diversify income sources to avoid having a dip month or more which would cause financial stress.  When you do start making some income from your streams you may want to reserve some of it to invest in better equipment/gear if you don't already have a pro setup, this could include a DSLR camera, a better gaming PC, Xbox One, Nintendo Switch or PlayStation 4 console with a capture card, gaming monitor and more.
Some Twitch Raiding tips and how I run my raids:
I try to balance raiding the streamers I visit and like the most with new streamers. I try to choose streamers with low views deliberately to raid when I can because I know how much a morale booster it can be to get raided while you are sitting at 1-5 viewers for hours. It is always nice to be acknowledged, but it depends on the game some FPS games are just so intense that I understand people can't see/look at chat until quite a bit of time after a raid occurs. Someone streaming from a console directly may not have chat up and may notice it later.
I don't raid expecting anything in return, an acknowledge is nice. That being said, I don't exclude raiding someone again unless I don't like their content, sometimes I blind raid and raid someone I just wouldn't watch or visit myself, so usually I will remember and just not choose them again, I don't keep a blacklist or anything though.
I have a raid reward alert too I stream, people can redeem with Twitch Loyalty who they want me to raid, and I will prioritize that raid target before I randomly search for someone to raid.
Now let's go on to showcase this week's streamers which include:

I am Adam, the Horror Historian. Lately I've been answering to just H, even my irl friends have started to call me that at this point.My good friend Scrubhime was the person who got me into streaming, I've been on the platform for about 3 years now. Currently a member of both of the Safe Space and PH16 stream teams. I'm a variety horror streamer, playing everything from Nintendo/famicom era to modern gaming. I use a variety of consoles as well as using my new desktop PC which is something I'm not exactly used to yet. What I've come to love is the "gimmick" I use while I stream. I have worked to make my stream school themed, beyond that my willingness to talk about anything and everything helps me engage people which I'm willing to do on and off stream. Currently because of quarantine I've been streaming every day roughly around 4pm EST. IG: horror_historian | Twitter: HorrorHistttv | Twitch: Horror_Historian
Watch live video from https://www.twitch.tv/horror_historian on www.twitch.tv
---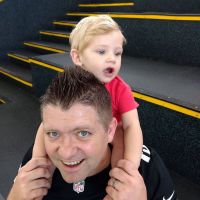 Goeie Dag! Which is Afrikaans for Good Day. CanadianSafa here fam and most people call me "Safa", meaning South African Expat and obviously the "Canadian" part meaning I am a Canadian Citizen now and voilà CanadianSafa was born. I started Streaming about 3 years ago on twitch because I love gaming and loved the idea of building an awesome community, new friendships and gaming crews. I have since decided to move to Mixer permanently, it was not an easy decision as I have a great community on Twitch but I wasn't having fun anymore and I fell in love with the mixer community. My debut stream is the first week of June, HYPE! I am a professional IT consultant during the day which means I am always trying to find creative new ways and API's to implement to engage the viewers, whether it is having them "Alt+F4" me in Tarkov or making me jump in my chair while playing Scary VR Games, there are rewards for killing me as a viewer… lol . I mainly stream FPS and Adventure games on PC like Escape from Tarkov, Warzone, Siege, Final Fantasy, Apex and Ring of Elysium, fun fact, I was ranked #1 in NA in ROE through Season 5. I do also play some sporting titles on Xbox One as well. Starting in June I'll be streaming Wednesday and Tuesday evenings, 6PM to 10 PM MST and Saturdays from 7AM MST (11 AM if we are running a tournament) and you can catch all the action, fails and laughs on www.Mixer.com/canadiansafa , follow the updates on Twitter, a new YouTube channel and content coming in June and join the Discord Community. P.S. I Did NOT have a pet Lion growing up!!! Lol (South African Expat humor)
---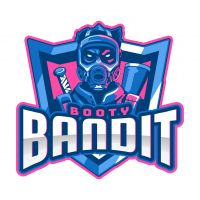 Hello, I'm Paul, AKA Bootybandit, a variety streamer from Somerset U.K. I chose the name due to my love for games that have loot chests such as Diablo and many other hack n slash RRG's. I have been streaming on Mixer for over three years as I decided to showcase my gameplay to the world. I have Asperger's and social anxiety, so sometimes I might go quiet on my stream. I have found that streaming helps my build confidence and increase my social skills. I stream directly from my Xbox, as I don't currently own a PC. I do try to be funny while but sometimes forget i'm streaming and go all quiet, something I need to work on. I am a father of two girls, one whom has Down Syndrome so my schedule has to fit around them. I stream five days a week but only for two hours at a time. Outside of gaming I am training to become a barber. I stream lots of different games and a a massive achievement hunter. My current goal is to reach half a million gamerscore.  I mainly post on my Instagram and Twitter when I am about to go live, so feel free to check out my social channels.  I stream five days a week so be sure to check out my schedule as I play with viewers.   Please check out my channel, I do try to make my viewers laugh and interact with my chat.   Come check me out on Mixer | Instagram | Twitter and say hi!
---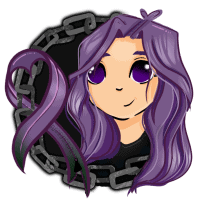 Hello, dahlings! I'm LiadanSpyre (LEE-uh-den), but Lia is just fine! I am a disabled Army Veteran, and self-dubbed semi-variety streamer due to motion sickness. My name originally came from a story character I conceived many years ago (the story never came to fruition), and I've used it as an online alias in varying forms ever since. I first started streaming March 18th, 2019 playing Twitch Sings, but had to cut back on singing too much due to a chronic health condition I have. Admittedly, I initially started streaming as a way to potentially make a little extra money, but the more I streamed, the more I just enjoyed doing it, getting to meet all sorts of different people and learning a lot along the way! I still stream Twitch Sings when I can, but I also play Path of Exile, Slay The Spire, and a few others on PC. I also recently did my first Animal Crossing stream. I'm no pro gamer, I just have fun, and I always try to maintain a welcoming environment in my channel. My favorite things to do on stream are chatting with my viewers (I'm not always very good at talking, but I do my best) and my raid scenes when I get to use them. I don't have much of a schedule yet due to unpredictable symptoms, but for now I try to stream on Saturday afternoons/evenings between 3-4 PM Mountain Time. You can find me at Twitch | Twitter | Discord
Watch live video from https://www.twitch.tv/liadanspyre on www.twitch.tv
---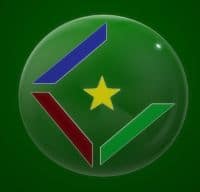 I remember re-branding my name in late 2018 based on a suggestion by Sgt_Nop3 from Team B42. He described me as "generally tactical, salty veteran", and I suggested Generalized Tactics. One short trip and a denial from the twitch name change system later, and it got shortened to General_Tactics. I started streaming around late 2017/early 2018. What made me want to start streaming was to try and find something to do, as well as help pull myself out of a severe alcohol addiction after the military (big surprise). Whenever the opportunity was offered, I would say "No thanks, I'm streaming tonight". I normally stream Escape from Tarkov on an ASUS ROG G571JT, and my chat is set up on a separate laptop. Apart from that, not much else besides a Corsair Mouse and a RIG headset. I know, super low tech, but it works for now. My favorite thing to do while streaming to engage my audience is a terrible impersonation of Igor/gear addicts (it's a Tarkov thing) when I get killed by someone running high end gear while running gear under 100K in game cost. "Where's the loot, where's the meds?!" I'll often say, as I laugh at the amount of igc (in game currency) they wasted attempting to kill me. The "Black Alert" Stinger/transition based off of the sound bit from Star Trek-Discovery is also fun to use, and the scenes that I have are all custom built to suit me, and they grab attention of people looking for something new. My schedule is typically streaming every day around noon till 6pm or later EST on https://twitch.tv/general_tactics
Watch live video from https://www.twitch.tv/general_tactics on www.twitch.tv
---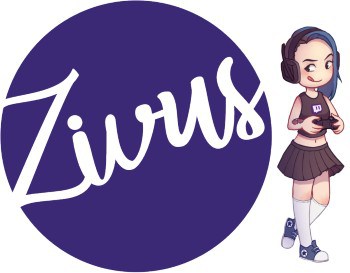 Hello lovelies! My name is Zivus! It comes from my real name Živa and it was an inside joke with some of my friends so I started using it as my username everywhere. I first started streaming when I was in high school (i am currently 23) but I didn't take it seriously then. Later on in 2018 I decided to give it another shot and properly this time and I have been streaming ever since! The reason I started streaming was cuz I loved playing video games and I was always an entertainer so I thought why not try it and I fell in love with it. I usually stream on PC (rarely also on Switch) and I am a variety streamer. Most of it is gaming (I love horror games and story driven games) but sometimes I also do other stuff like making cosplay, Just Dance… I like to do funny gimmicks while I stream especially if it's for charity. Honestly I am a very small streamer but every view means the world to me and all I want is just to build an awesome community no matter how big or small <3 My streaming schedule differs a bit but currently I stream every Monday, Wednesday and Saturday at 4 PM (GMT+2).
MY LINKS: Twitch | Discord | Instagram |  Twitter | Facebook
Watch live video from https://www.twitch.tv/zivus on www.twitch.tv
I have been obsessed with computers, tech, gadgets and games since the early 1980's having grown up on the Commodore 64 and Amiga computers.
By day I work in the IT Security Industry and have been in IT for over 20 years. On my spare time I am a Vlogger, Blogger, Streamer, Gadget Reviewer, affiliate marketer, influencer and entertainer. I am also an avid movie fan, TV Show fan, Anime fan, video game fan and fan of trying anything and everything new.