We are influencers and brand affiliates.  This post contains affiliate links, most which go to Amazon and are Geo-Affiliate links to nearest Amazon store.
Education keeps developing along with all the technologies. More and more universities use futuristic hardware and software to improve the learning process. All of these induced us to discover EdTech startups. What are they and how do they improve our life?
Education improvements are in the air
People keep wondering nowadays what is EdTech. Let's mention several associations for the word "education". We think of school, college, diploma, department, certificate, graduate, and other common words.
Thanks to modern technologies, the educational process gets new features to let students achieve essential skills for their future. What is more important – all subjects of this process experience the differences between old-fashioned educational style and modern approach. On the one hand, pupils set and reach their goals by using new tools with EdTech. On the other hand, teachers are responsible for letting pupils do it properly with efficient modern technologies. Besides, parents become more involved in education too.
That's why we experience changes in every area of education. Starting from doing homework to applying for a university – new rules are in the air. Let's define the role of EdTech nowadays and the main impact of this approach on the youth.
EdTech: definition and examples
The term EdTech consists of 2 words "education" and "technology." It displays new opportunities in education for teachers and students to help them reach mutual goals in the current challenging situation. Long story short, EdTech and trends in educational technology highlight the various technical tools and resources to make education more efficient.
There is no limit to useful instruments. Both students and teachers may use any opportunity to enhance the efficiency of pedagogy. For example, artificial intelligence. According to the essay writing service, it allows personalizing learning by using extended reality and numerous other digital solutions. As a result, education has become mobile and accessible for everybody. Students can get full support by using the Internet. It's important to understand that EdTech means benefits and brings additional challenges to the educational community. Using digital technologies requires building a stable network that will be capable of handling the amount of income and outcome traffic. Also, all students' and teachers' data must be securely stored.
The role of EdTech in global digitalization
It's important to clarify that EdTech means not a typical change in using paper books and manuals. We have already included digital tools in classrooms and implemented online learning. This trend is called to promote and implement new digital technologies for students, teachers, and parents to satisfy long-term goals. It is said we can expect the following consequences of it:
– increasing the efficiency of learning of any educational forms;
– boosting students' motivation to learn;
– decreasing costs on education;
– letting teachers declutter their minds;
– improving the educational experiences of people with special needs by making it truly accessible.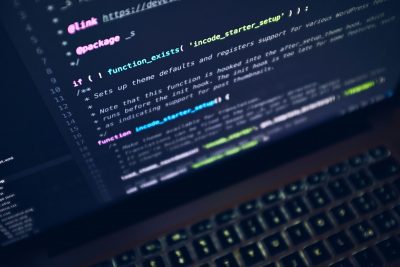 EdTech business companies give individuals important chances to boost their educational achievements and increase their profits. The point is people require the support of digital projects in education to level up their perspectives in career. And we can see how many startups are opening day by day.
7 brilliant EdTech Startup Ideas in 2021
As you can see, education business ideas are in high demand because of many reasons. Startups in this field are appreciated by students and teachers no matter the form and branch of education. So here are several ideas to develop in the future.
1. AI to help in course selection
Career consulting had never been in such huge demand as nowadays. Students receive many opportunities and can't decide between several colleagues and professions. That's why this issue is still a challenge for all EdTech projects.
If you can use artificial intelligence to develop a simple and useful platform to advise students on their educational opportunities, you will soon become a billionaire. AI may propose great options based on the individual's behavior. Such projects as Delphia may be good examples for your project.
2. A platform for students with special needs
Many kids and adults require special education approaches because of their mental or physical conditions. And modern education can provide them with all they need. For instance, it is possible to create a platform with motion sensor technology to let students consume knowledge without limits.
This startup idea is very important nowadays. Just think: 1 of 160 kids has autism. This condition doesn't allow an individual to learn the way other kids prefer. And a new platform may solve numerous struggles, for instance, provide them with coursework help, writing assistance, etc. Among popular examples of such startups are Soli and Kinems.
3. A platform for tutors
Teachers are a huge part of the EdTech target audience. They require great tools to create, manage, and share educational programs and courses. That's why you can be concerned about making a new marketplace for them.
Let's think of Amazon. This is a platform where sellers can propose their goods to consumers. As a result, both of them are happy by using it. What if you can create a perfect place for teachers to share their courses with students – this is an amazing startup. Look at Teachable and Core Learning Exchange to get inspiration.
4. Augmented reality in education
AR technology is very powerful and may change not only the educational process but also the whole world. According to statistics, individuals retain nearly 90% of what they see and do. It means that by using Augmented reality, we can increase learning efficiency multiple times.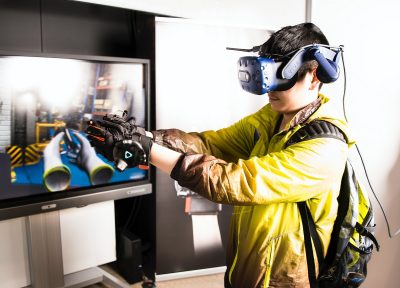 Just think how easy and exciting the lesson could be: students don't need to imagine objects in chemistry, geometry, maths, and other subjects. Instead of reading the books, they may use an interactive approach and remember 9 of 10 things during a course. The idea of an AR concept in education is presented in Gamar and Immersive VR education.
5. Live classroom
Education and technology have connected for years, but the pandemic has highlighted this connection more and more. Almost every teacher and student had faced a situation when they should continue education without having an opportunity to be in one room. That's why the concept of live classrooms with robotic cameras is great.
A tutor can be in a classroom and hold courses while students are not there. The robotic camera with a sensor captures and translates the content to any screen, no matter the student's location. The concept was developed by ELO Room and Harvard HBX.
6. A platform for a distant summit
Such a platform will be popular among both target audiences – universities and students. They may participate in different fairs, and summits no matter their current locations.
Nowadays, people use vFair and Hexafair but would be happy for a new project in this area.
7. Total visualization
The era of books is almost over. Most students use video content to find answers to their questions. This habit of a modern person can become a base for your business concept.
Visualization is a much more efficient tool than any other educational technique. It is based on the particularities of our brain and opens developers with new perspectives. At the moment, Zeemaps and SpiderScribe use this idea, so can you.
Final thoughts on EdTech future
The future of EdTech projects seems to be very bright and profitable. Education and modern technologies are extremely connected when we talk about improving the educational experience of teachers and students. So the listed above startup ideas have plenty of chances to make their leaders billionaires soon.
According to the latest statistics of Harris Interactive and Online Universities.com, 86% of tutors believe such tools are essential for modern education. In addition, 92% of them plan to use EdTech options more soon. This research highlights that there is no barrier to developing new tools and apps.
No matter what a students needs – to write some task or master a new profession – EdTech will be by their side. That's why digital technologies will blend in their lives, and developers shouldn't stop making great apps or online tools for the educational community.
We are influencers and brand affiliates.  This post contains affiliate links, most which go to Amazon and are Geo-Affiliate links to nearest Amazon store.
This is the Dragon Blogger Guest Bloggers account for author's who want to submit articles and only have credit in the post instead of having to manage their own WordPress profile.