We are influencers and brand affiliates.  This post contains affiliate links, most which go to Amazon and are Geo-Affiliate links to nearest Amazon store.
Getting your social media strategy in order is a quick and effective way to boost your visitors and draw people to your site. The problem is, how do you do that? There are a lot of things you can try, but a great many of them aren't much different from spinning your wheels in the air. They take a lost of work, but they won't get you a lot of rewards.
So, what does actually get you more social media reach? Here we've put together some of the best strategies that you can try.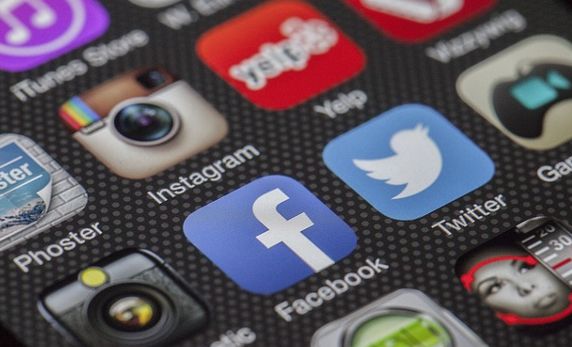 Participate (or start) groups
You'll be surprised how many groups there are on the different platforms. Linkedin, Facebook, and Google+ all have them. And by joining them (and following their rules) you can instantly get access to thousands of additional people.
Yes, a lot of them have quite restrictive publishing parameters. That doesn't matter that much, however, if you join a couple. Then you can keep to their rules and yet still boost your content. That will direct traffic from the different groups your way steadily and thereby boost your reach successfully.
Even better is to start your own group. Then you can decide on the rules and use it to boost your content. Of course, you do have to get other people to join so it isn't necessarily exactly 'instant' but it's effective nonetheless.
Learn to use #hashtags
If you haven't yet learned to use hashtags then you're about to make a big jump in your business! Knowing what hashtags are popular and which relate to your field can again get your content in front of 10s of thousands of people.
If, on the other hand, you have no idea what to do and are just trying different strategies, well then you're really just putting a hash symbol in front of words for all the good it will do you. So take a hashtag course, get to understand them correctly and start using the tools that are out there.
Re-share
Resharing content will double the number of people that it will reach. A lot of people are afraid that if they reshare a piece of content they've already put up in the past they're going to end up annoying their readers. That won't happen. You see, most social media platforms and sites only show your content to a slice of your readership. And so, if you do actually want to reach more people, you have to re-share your content.
Just in case you're really worried about only reaching a certain segment of your readership, try sharing at different points during the day. If you share your content once at 9 in the morning and once at 9 in the evening, then the chance that the same people will get shown it is much reduced.
Reach out to influencers
Okay, again not exactly an instant strategy but well worth it in the long run. Find blogs, social media users and other movers and shakers that have a following and start engaging with them. If they like what you're doing then they'll likely share it across their networks.
And once that starts to happen, you'll not just have access to their network, but you'll also have their thumbs up to back you. That's like a ratings boost, which will make it far more likely that people will click through to see what it's all about.
Learn to use social ads correctly
A lot of people think that if they've got a post they should just throw a couple of hundred dollars at it and hope for the best. That's a huge waste of money. Instead, a much better strategy is to try out a set of different headlines, texts, and images for a new page first.
Give each a few dollars and see which one gets the most engagement and the most conversions. Then only push those ads that actually work the best. This will give you far more bang for your buck at only a little extra work.
Diversify your successful content
If you do have a successful piece of content, don't just leave it at that. It's rare that we find something that chimes with our audience, so when we do we want to replicate that success. A good way to do that is to take the content and re-create it in a different format.
So if you create something as a text, try making a video. Did something as a podcast? Try making it into an infographic. And so on. The great thing about this strategy is that you're able to reach a different segment of the market – namely those who don't really consume their media in the way you've originally presented it.
In this way, you'll be able to reuse your successful content several times.
Work on your headlines
Your headlines and your image are the two most important parts of your article, as it is these bits that get shared across your social media. So make sure they're fantastic. First of all, read up on all the information that is out there about how to write a great headline.
Then start using tools like co- schedule's headline analyzer to get a feel for the type of headlines that people like. Experiment. Try out a headline that you think will work well and a headline they say will work well and share them both (make sure they point to the same article so that you reduce noise).
Then see how much engagement you'll get and you'll have a good idea of how well your content is doing.
Last words
Admittedly, it used to be a heck of a lot easier to have something take off on social media. To an extent, people have gotten a little jaded. That does not mean, however, that there is no scope for success. There is. You just need to know how to approach the problem.
So try out these strategies. Try them in different combinations. Find out what works well for your audience and then try to tweak that strategy specifically to make it even more successful.
We are influencers and brand affiliates.  This post contains affiliate links, most which go to Amazon and are Geo-Affiliate links to nearest Amazon store.
This is the Dragon Blogger Guest Bloggers account for author's who want to submit articles and only have credit in the post instead of having to manage their own WordPress profile.