We are influencers and brand affiliates.  This post contains affiliate links, most which go to Amazon and are Geo-Affiliate links to nearest Amazon store.
If you are interested in buying a used smartphone, you may want to do your homework first. Since these purchases can be a great buy or an experience you do not want to repeat, you should make sure that you are making your purchases strategically. So, for those of you who are interested in making this type of purchase, here are 7 things that you should look for as you make your purchase.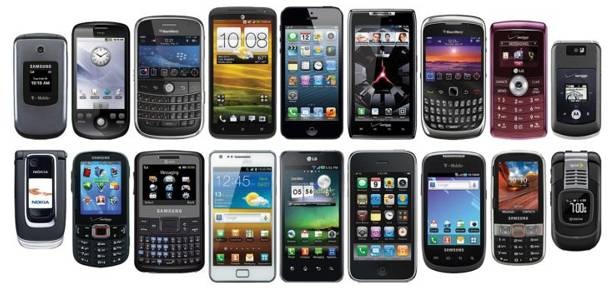 Buy Used Smartphones — Timing is Everything
One of the best times to buy a used smartphone is after a new model has been released. This is one of the best ways to save huge sums of money, while also getting one of the newer models at a used price.
Purchase an unlocked phone or Make sure that You Know the Network
Before buying a used smartphone, you should always make sure that you have a preferred carrier of choice. If not, you may be paying much more for your phone service than you really want to on a monthly basis. Fortunately, there are used smartphones that can be purchased directly from the carrier so it is a great option to take advantage of.
Don't Buy Before Used Smartphone Online Prices are Researched
The prices for smartphones can easily vary from one smartphone to another. So, the value of a used smartphone may or may not be near the price that you are paying, unless you have done your research. Thankfully, there are sites like eBay and Swappa that will help you to see what the value comparisons are before you buy.
Look for a Return Policy When you Buy a Used Smartphones
If you do not want to lose your Used Smartphone Online investment unnecessarily, make sure that you are buying your phone from a seller that offers a return policy. With a solid policy, you can get your money back if you are not pleased. Return policies are great assets if a physical damage is found on the device or it is not functional.
Research Your Seller
Prior to making your purchase, there are a few more things that you should know. One of the most important is finding out who the seller is prior to shelling your money. You must know if that person can even be trusted with the hundreds of dollars that you will be sending to them. In many cases, based on the site (swappa), the seller should have a ranking that says how reliable their sells activities are at that time.
Document the Condition of the Phone — Reduce Prices Accordingly
It is very important that the condition of the phone is good and not defective. In some cases, there may be cracks or dings on the phone. If it is the case, the price should reflect any imperfections.
Make sure you understand exactly what you are buying — besides the phone
Some resellers will only offer the smartphone with no other items that go along with it. On the other hand, others may be able to provide you with the original box as well as other accessories.
We are influencers and brand affiliates.  This post contains affiliate links, most which go to Amazon and are Geo-Affiliate links to nearest Amazon store.
I am interested in all things technology, especially automation, robotics and tech that helps change how society will live in the future.