We are influencers and brand affiliates.  This post contains affiliate links, most which go to Amazon and are Geo-Affiliate links to nearest Amazon store.
What to Play with Friends during Quarantine: TOP best online Games
The quarantine and lockdowns for individuals during the coronavirus period have been a challenge to many because they can no longer see friends and family socially like they normally do. The good thing is several online games are available for them and others to play, even when they are not at the same place.
Whether you fancy old-school classics, Platinum Play mobile casino, escape rooms, party games, or tough board games, they are available to play online since individuals have resulted in tech for socializing while they are social distancing. Below are the available best online gaming options:
Best for simple online party games
Jackbox games
Learning to play party games is very simple, and they are incredibly entertaining. You can also screen-share or stream games from one gadget to a group. Every participant plays using a web browser on their mobile devices which means they don't need any app or console. It is even possible to mirror your iOS or Android device to a TV.
How do they work?
One individual needs to buy either one of 6 Jackbox Party Packs. You can buy more individual titles, on Steam (for Mac, PC and Linux). The packs come with 5 games, mostly at a price of $25 each. You can find the packs on Xbox, PlayStation, Apple TV, Nintendo Switch, Amazon Fire TV and other gadgets.
After buying, you can video chat via Skype, zoom, Google Hangouts or any platform of your choice, launch the game on your PC, and use the screen-share option to enable other players you are talking to see the screen as well. Participants will play with you on their mobile gadgets on their browser and heading to Jackbox.tv. Here you will be asked to key in a room code.
You can also use Discord screen sharing, Steam Remote Play Together, share using a gaming console or set up a webcam in front of your screen. Jackbox gives information on ways to streams its games as well.
You will find a number of different games in every pack which might request you to write your best jokes, give an answer to trivia questions, or draw weird doodles. The games are fun and light and come with clear instructions. New gamers will find them easy to understand.
Best virtual escape room
The Escape Game
Are you ready to put to test your puzzle-solving skills? You can do so at a virtual escape room. Attempt to finish solving all the puzzles and follow the tips to get out of the computerized room before the timer clicks. It is not different from the real-world game.
TEG Unlocked is one game for players aged 12: The Heist from The Escape Game. The game comes in two parts and can be played by 1-4 players. You get to work as an agent attempting to catch a suspected art robber. Every part will cost $10 or $17 if you're purchasing a bundle.
For people searching for a more child-friendly option, you can choose the free Harry Potter themed escape room using Google Docs. The game is created by Peters Township Public Library in McMurray, Pennsylvania.
Best virtual board games
Tabletopia
It is for people who love online traditional tabletop board games. Also known as "online arena" you can play 900 plus board games just like you would in the real world. It can be played on a PC browser for Windows or Mac. You can also download it on Google Play Store, Steam or App Store.
It comes with classics such as chess or more detailed options such as Clans of Caledonia. You can play a game with your pals or join an ongoing game that has open seats.
There is a free bronze package, a silver package at $4.99 a month or a gold package at &9.99 a month.
Tabletop Simulator is another similar option that comes with base games such as poker, chess, mahjong, dominoes, and jigsaw puzzles. You can create your personal games on the platform and also play those created by other players. Tabletop Simulator can be purchased on Steam for Mac and Windows for $20.
Best for easy mobile titles and Heads Up
Houseparty
It is a video chat application by Epic Games. It allows you to play famous games such as Heads Up and trivia with pals online. Houseparty is downloadable for free but you need to pay for certain games. The price is mostly $1-3. Up to 8 friends can join the video chat "room" and play. It is available for Android, iOS, Chrome, and MacOS.
Worth a mention: Rumor has it that this app has exposed users to Netflix account hackers because of loose security protocols. The company has however denied this.
Best for a low profile hangout
Animal Crossing: New Horizons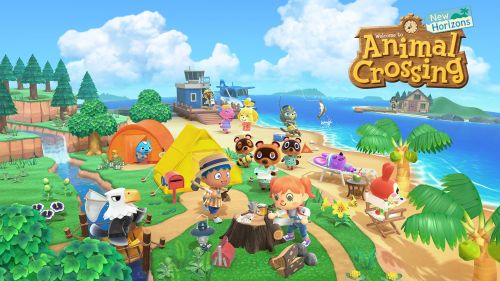 This was released on Nintendo Switch this March just when the coronavirus quarantine orders came out. It has become very popular and its theme is great during social distancing. It enables players to participate in easy tasks such as planting trees and growing fruits and also invite their mates to explore an island and go fishing. Those without Switch can find the mobile version, Animal Crossing: Pocket Camp.
Best for the time-constrained
Mobile Games: Scrabble, Words with Friends 2, Draw Something
These are all great varieties for easy games that allow you to catch up if you have time on your side. Those playing alone can want to find a mobile gaming subscription provider such as Apple Arcade that comes with many favorites. Another one is Google Play Pass. Both are $4.99 a month.
As you have seen, there are many options for you online. Whether you prefer classics such as Battleship, or new games like Animal Crossing, you can find them both for free or at a small fee and have fun with your friends.
We are influencers and brand affiliates.  This post contains affiliate links, most which go to Amazon and are Geo-Affiliate links to nearest Amazon store.
I am interested in all things technology, especially automation, robotics and tech that helps change how society will live in the future.