One thing I'm always looking for is a good action camera. So when I get asked to review one! I never say no when a company wants one reviewed. So a few weeks back our friends over at Eken asked me to Review their new 4k action camera. The H9R 4K action camera. The Eken H9R 4K action camera is a complete kit. I will get more into that in a few first let me show you the camera itself. Usually, I show you the packaging but I think you guys really want to see the camera and what comes in the kit.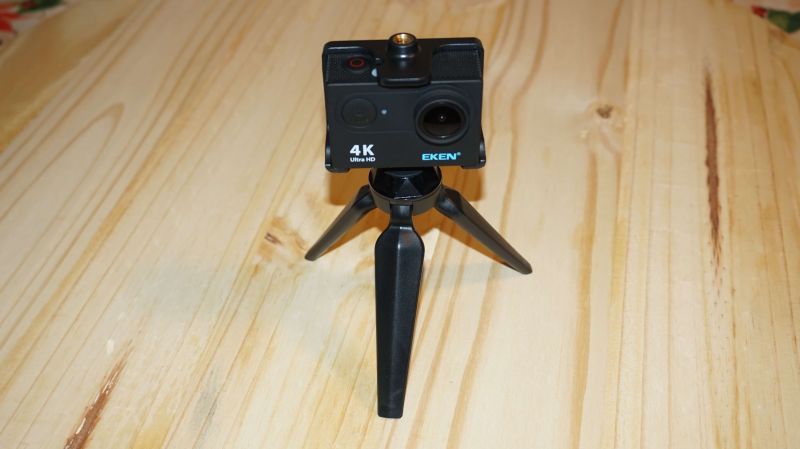 Check Out My Unboxing Here!
What Comes In The Kit!
The Eken H9R 4K action camera and kit comes with almost any mount and piece you could need. You get the camera itself. It also comes with a remote, wire ties, handles bar mount. waterproof case.
Velcro strap. It also comes with a spare backplate for a waterproof case.charger, charging cord, 2 sm adhesive mounts, and a few universal mounting brackets.  The Eken h9r is also should have two batteries and a charging dock for the battery. Now I can't speak on those two pieces since my kit was missing the dock and one battery. The one-piece I love about this kit is the tripod that comes with it. Let see the kit laid out as I got it.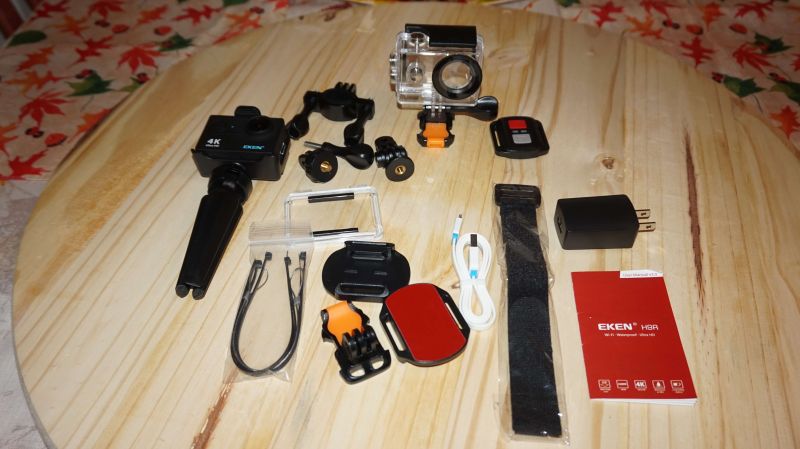 Let run down piece by piece for you so you can see each piece that I did receive. First is the tripod. This is a mini tripod that works well for desktop recording. Or small are recording.
Nowe to use this tripod you will also need the following piece. This is the open frame mount with tripod screw holes.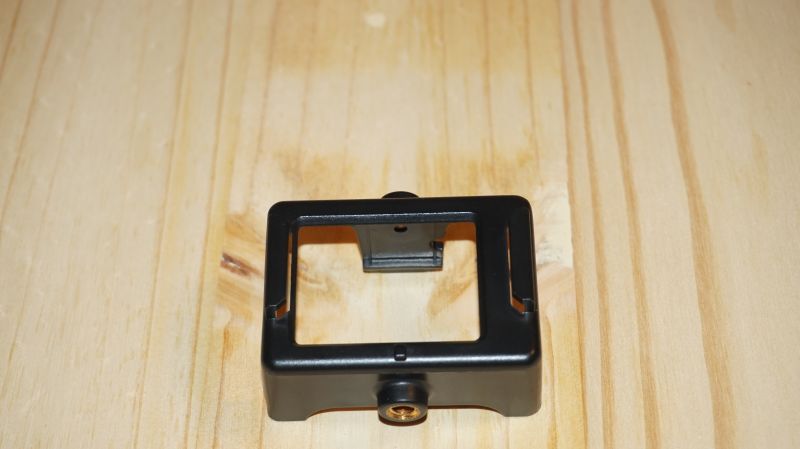 One of the other accessories pieces is the helmet mounts. These are 3m adhesive. In this photo, you will also see the velcro strap.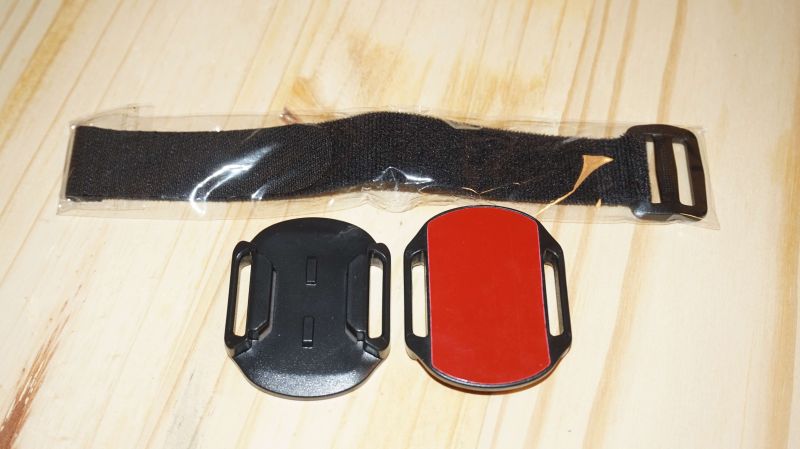 A few of the other piece is the kit is the waterproof case and charging cable and wall plug.
Then you have the remote the remote works the camera it gives you the option of just taking one picture. Or you can start record video.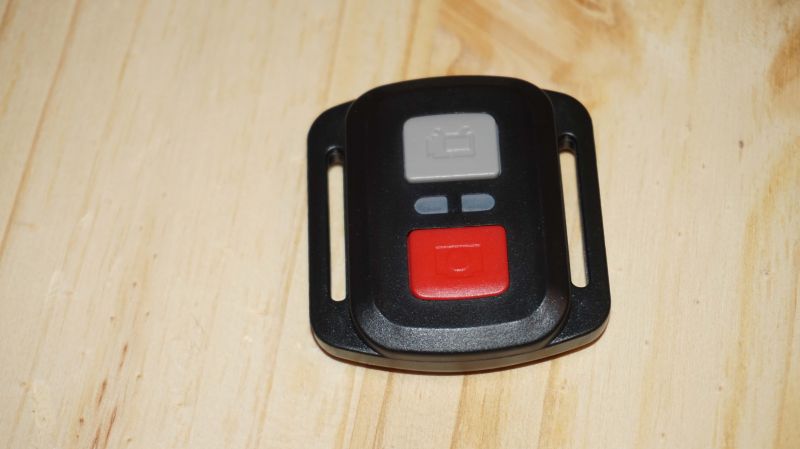 The last few pieces can be used for mounting your camera to your bike or motorcycle handlebars.
Combined those two sets of pieces with the frame mount and it can be strapped to your handlebars. You can also use the waterproof case. Let me show you it on a bike.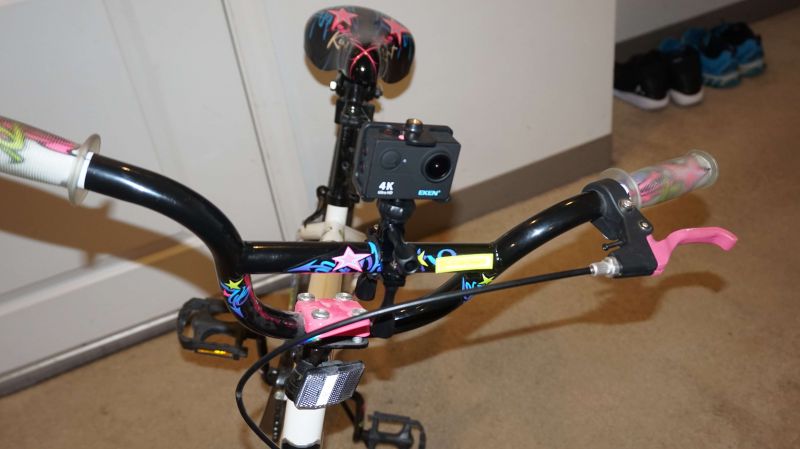 The one piece I would have loved to see come in this kit is a window care mount. You can use any window mount for this since most are universal.
The Camera itself!
The Eken H9R 4K action camera is small and black. This camera has four buttons on it. You have power, record and up and down. The power button is also the button you will press to switch between record mode and photo mode. You won't need to switch through these modes if you use the remote. Now this will also get you to the settings mode. In the settings, you will be able to adjust video resolution picture resolution, looping video, time stamp, exposure,  burst photo, time lapse and a few other simple settings.
The battery seems to last a good amount of time Just depending on how long you recorded it. Now like stated before I can not speak of the second battery as I never received it. To me, this hurts because I like to record stuff.  I also cant tell you how the docking station works to charge since that never came in the pack also. You can, however, plug this is if you have a USB charger in your car. You may need to find a longer cord but it can help with battery time.
On the camera, you have  3 slots on one side on is for the micro sd card which can be supported up to 64 GB card. You also have the power charging port and mini HDMI port.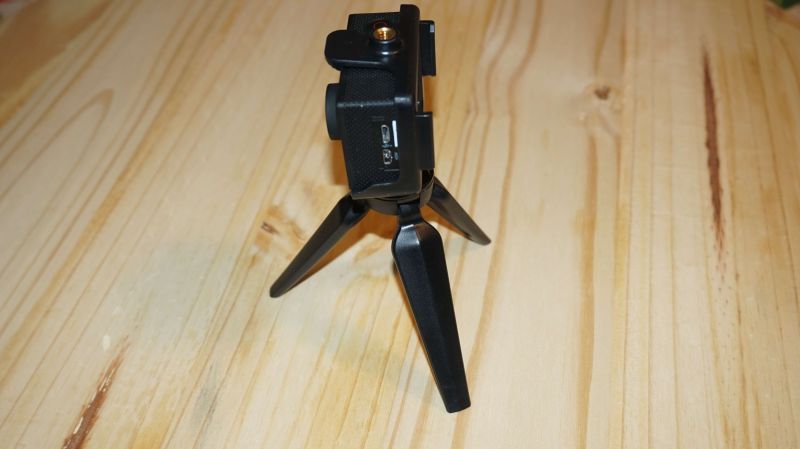 On the back, you have the two-inch screen. This is nice screen and very clear and easy to see your photo or video on.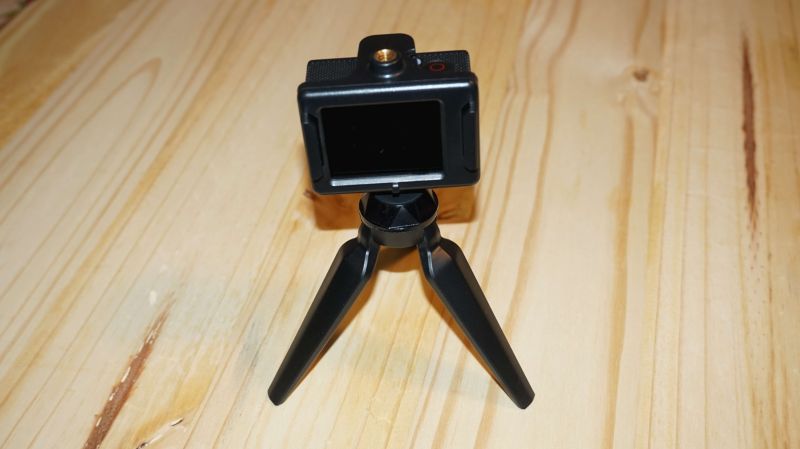 Video Test!
Using the Eken 4K action camera is easy. You power it on and press record but that not all it can do. You can record in 4k at 25fps, or you can record at 2.7k at 30 fps. It also records at 1080p at 60 or 30 fps. Then you can record at 780p at 120fps. The next few videos are those test and showing you it in action.
4K At 25 Frames per second!
2.7k At 30 Frames Per Second!
1080P At 60 Frames Per Second!
WIFI And Waterproof!
The Eken H9R 4K action camera does have wifi and an app. The app can be installed on Apple products or Android phones 4xquad-core devices. Unfortantltly my phone was not on this list so I could not test this app out for you. The phone I have is LGG3. Now they claim you can live stream to youtube or facebook on your iPhone or Apple device. The app is called EZ iCAM app. You can find it on play store or iTunes. You can also just scan the QR code on the back of the box. The claim you can get a range of 33 feet with the wifi signal. Now I will say that will depend on your environment also.
The waterproof housing works well and can be taken to about 100 feet under water they claim. I did not test it that far but did let it sit in the sink overnight to make sure it worked. When checked in the morning the camera was dry as a brand new towel. I would have loved to have tested that part in the lake but since I live up north the water temps have changed fast.
Final Thoughts!
The Eken H9R 4K action camera has its good points and cons. I love how easy it is to use but would have loved more compatibility with Android devices. Like my phone which is an LG G3 wasn't supported by the app. I am not sure how hard it would have been to make the software compatible but it would have been nice for the people who can't afford new phones every 6 months. The kit does come with a lot of accessories and that is a plus. I also loved the tripod which comes in handy when trying to record from my desk or even setting it on my dash to do a video when sitting in my car. The one piece I bought separately that this kit does not have is a car window mount. I got one for cheap on Amazon. You can use any GoPro compatible mount.
The one thing that also disturbed me as a product reviewer with this action camera kit was the two missing pieces. Those being the second battery and the charging station. I know this may just be a simple mistake but still, you want and expect a full kit. So the question is, should you add the Eken H9R Action Camera to your collection?  That's up to you but I can tell you that the Eken 4K Action Camera is not on the high end of prices and well cheaper than a GoPro camera, plus it gives you 120fps at 720p and 60fps at 1080p.  It has a lot of accessories and an excellent mini tripod but the mobile app won't work if you have an older Android phone.
Our Friends Over at Eken sent us a discount code for the EKEN H9R Action Camera
4K Wifi Waterproof Sports Camera.
Coupon code: GDOZBOHT
Reduced By: $6.7
Expired Date: 2018-9-12
Buy Yours Here! http://amzn.to/2vSI9Cw
Their Web Site! https://www.eken.com
I would have rated this camera higher than the 3 and a half stars but it missing a few pieces. Also, the App does not work with most major devices only newer devices.
Disclaimer: EKEN sent me their H9R 4K Action Camera to test and review. All opinions are mine and mine alone!

✅Looking for an Action Camera but not sold on this one? Check out Lustre round up of the best Action Camera's at various price points https://my.lustre.ai/0LlVh
Hi everyone I'm James Braga. I was born in Oregon and moved to New Hampshire a few years back. I love most things that have to do with video games and electronics, It doesn't matter if it for a car or a house, if it has electricity in it i will love it . I'm also in school for Information Systems Technology.