We are influencers and brand affiliates.  This post contains affiliate links, most which go to Amazon and are Geo-Affiliate links to nearest Amazon store.
I see it far too often. People lied to, ripped off, money taken. Ugliness is in the world.
Have you ever been ripped off? Of course, you have, and no one in this world loves the feeling of being betrayed by something that you trusted. It is even more intolerable when it must do with your gaming setup, yeah? Go look at gaming bundles on Amazon and you will see just how expensive a simple mouse, keyboard, and mousepad can be. They'll drain you bank account quicker than The Flash could smack you in the head.
However, my friends, there is a savior in the distance. A glimmer of light in the darkness. A beam of hope. This comes in the form of the company GAMDIAS. They have a gaming bundle, the Hermes E1 bundle, that has it all but won't eat your bank account like taxes. For just under $60 you get a mechanical keyboard with backlit keys that sport blue switches, a 3200 DPI mouse, and a mouse pad that is thicker than Amy Schumer.
Let's talk about the way the Hermes E1 keyboard feels:
The keyboard is very solidly built. It has an aluminum frame and the keys sit up beautifully from the frame they lay on. The metal has a brushed look to it. The font on the keys have a very aggressive, Aztec-ish, theme. You have a full number pad as well as all your function keys. In the top right of the keyboard you will see the model branding that adds a very sleek touch up to the keyboard. No programmable backlights, though, damn. The red lights look great, though. Check out some pics below:
What about the Demeter E2 mouse?
Do not fret soldiers, the mouse is on par, too. It has a few different DPI settings that eventually lead to a max of 3200. Honestly, you really do not need any higher than this unless for some odd reason you are trying to jump in-game and do a full 2160-degree rotation in .001 seconds and hopefully hit someone across the map (ahem, COD players). It looks great, too. It has a very soft strobe effect that cycles between a few colors. It doesn't have the most solid feel, however. The mouse feels a bit light. Light, not flimsy, you ignoramus. There's a difference. Check out a pic below: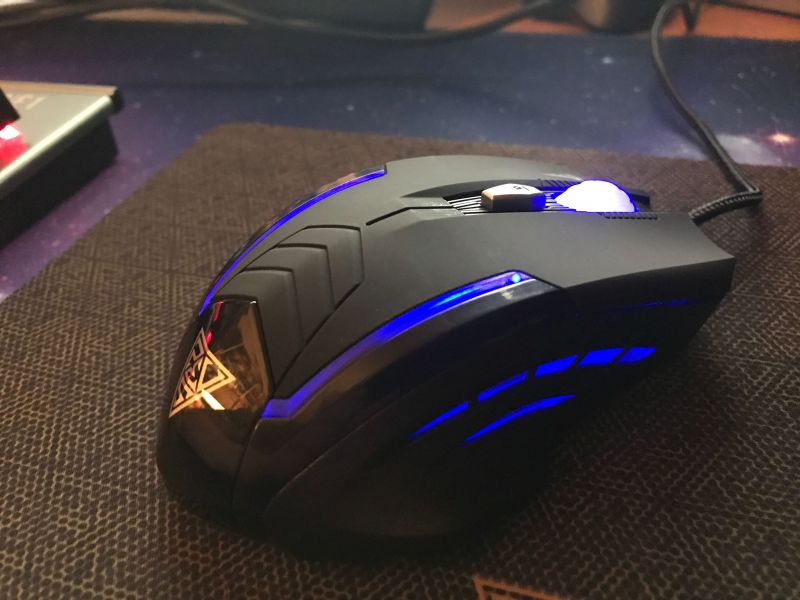 Lastly, the 
NYX E1 Mouse Mat

:

So, yeah. This is a mousepad. It looks great with my mouse. It too has an Aztec-ish design that looks aggressive and ever so sexy. It feels pretty solid and also has branding on it. I don't know how else to talk about a mousepad… Uhm, I dropped it and it didn't break? I don't know, don't judge me! See it below: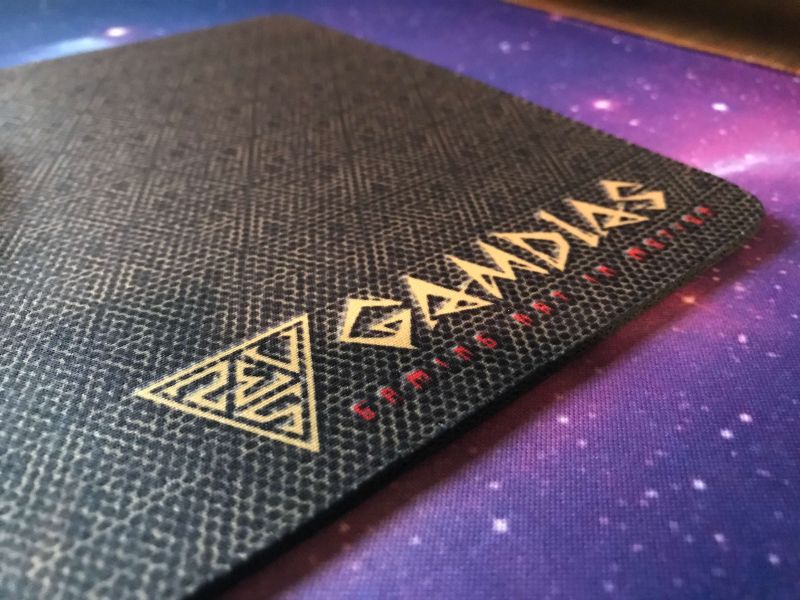 But video is worth a thousand words right?
Here is the video review of the Gamdias E1 Bundle
Final thoughts:
If you are the market for an inexpensive gaming bundle or you just want to upgrade from your Windows 2000 keyboard and mouse, you've read the right article. I'll leave some links for you to check out the combo. So, would I recommend this bundle? Heck yeah.
Have a great day,
Nathaniel.
Onward.
We are influencers and brand affiliates.  This post contains affiliate links, most which go to Amazon and are Geo-Affiliate links to nearest Amazon store.
Hello all. Glad you could be here. My born year is 1995 and I have been raising hell ever since. By raising hell, I mean that I love to work on cars, computers, play video games (currently UFC 2), spend time with my family, and simply enjoy the little things. I love what I do and I do nothing else.
Onward!