Having power on the go is so helpful when it comes to being able to use your technology on the go. This portable charger from AINOPE has quickly become one of my favorites due to how much power it has for being such a small size. For my first test, it took about two hours to charge my iPhone SE from 45% to 100%. With that charge, the charger itself only went from 100% battery life to 96% battery life. That is a ton of potential charging power. Here's everything else you need to know about this charger.
Overall use and fit
The AINOPE charger was easy to set up, you simply open it out of the box, charge it, and it's ready to go. Charging took a few hours, but considering how much battery charge you get out of it, that's worth it. It's small and fits right in my palm, which I love because that means it's easy to take on the go. It's pretty heavy but considering the battery quality, it's not a big deal for me. According to the site, it charges an iPhone 7 fully 3.6 times. Since I have an older model, I can get about 5 full charges out of it.
The USB ports are a little snug, which was a slight drawback, but I don't think it's stiff enough to damage a USB. Also, to note, do not use a 5V/1A adapter to charge this charger or it will be extremely slow. It stopped short of 100% a few times while charging my phone, so I had to hit the button on the side of it to keep it going.
Display
The LCD power display on the AINOPE charger shows you exactly how much power is left in it. This feature is one of my favorite's because with a lot of portable chargers, they only have flashing lights to tell you how much power is left, which can be hard to guess.
Video Review:
Features:
Starts charging as soon as it's connected
Provides 3.6 charges for iPhone 7, 2.6 charges for iPhone X, 2.3 charges for Galaxy S9 and 1.4 charges for iPad Mini
Premium li-polymer battery cells ensures full protection for your device
Compatible with low-input devices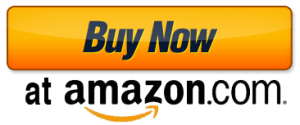 Disclaimer: I received this product at a discount for the purposes of testing it and reviewing it.  All opinions expressed are truthful and 100% my own.
[P_REVIEW post_id=1086437 visual='full']