We are influencers and brand affiliates.  This post contains affiliate links, most which go to Amazon and are Geo-Affiliate links to nearest Amazon store.
This is a review of the Allreli M515 Gaming Mouse which was sent to me to do thorough and accurate review.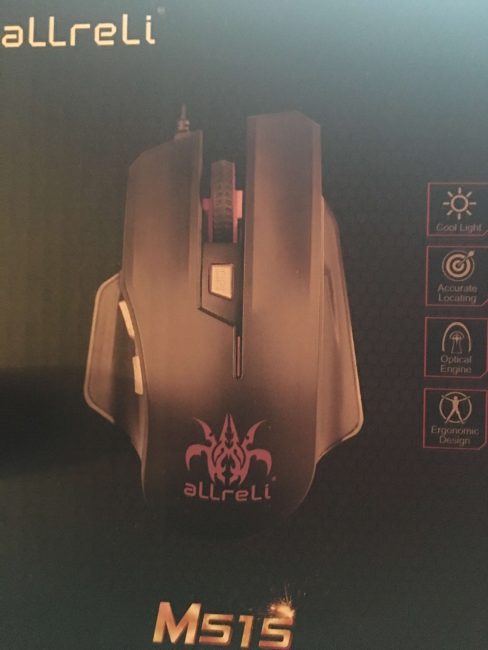 So before we dive down into the wonders of this mouse, lets go ahead and look at some features.
Comes with a programmable DPI from 1000-4000
Button Lifetime of 5 Million Clicks
Scroll wheel Lifespan of up to 200,000 Rotations
Braided 1.6M (5.25Ft) Cable with a Gold Plated USB Connection
Lighting Features
Ergonomic Design
Textured Hand rest
Integrated software for programmable buttons
Durable Build Quality
Now, I cannot verify the Lifespans of either the buttons and or scroll wheel, but I can tell you that both feel extremely durable.
After two weeks with this mouse , I was able to test it out in all sorts of situations. Ranging from typical gaming; to very intense and precise movements. Getting in touch with the way it preforms , and how the mouse feels in "My" hand.
So lets go over every aspect of this mouse and all the Features that it comes with.
M515 Gaming Mouse DPI
Now, as stated above, the M515 Gaming mouse does come with a Programmable DPI of 1000-4000. Both numbers of which are perfect for anything your computer has to throw at you. I personally have a mouse that goes up to 16,000 DPI and it is completely unnecessary and unusable. In side the Software itself you are able to program up to 5 different DPI settings, in which you can easily access given the DPI Switch that is located on the top side of the mouse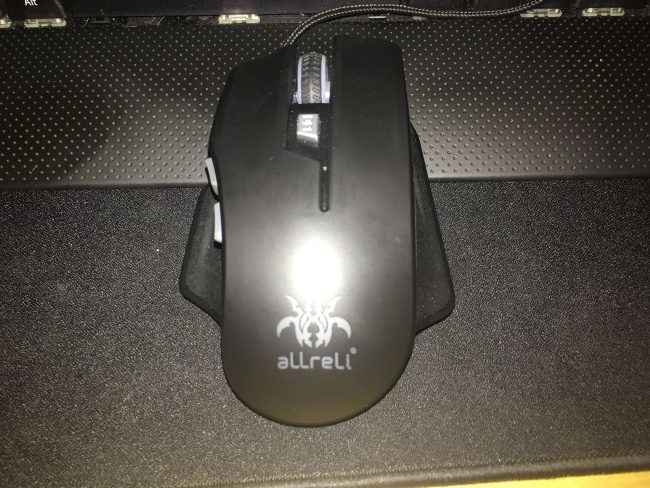 M515 Gaming Mouse Braided Cable / Gold Plated USB Connection
The Allreli M515 comes with Braided Cable 1.6M cable. Given the cable isn't to terribly long, but was perfect with the current configuration that I have. I love that Allreli decided to go with a braided cable because that is becoming the standard for any "gaming" gear. The durability is increased 10 fold, and you do not have to worry about any tangles nor any sharp corners that your desk may have. This cable will be able to take anything that is currently on your desk. That is if you don't have a knife lying around
The Gold Plated USB connection is definitely a plus in my book. Although you do not technically need Gold Plating, it does make for a better connection within your USB Port.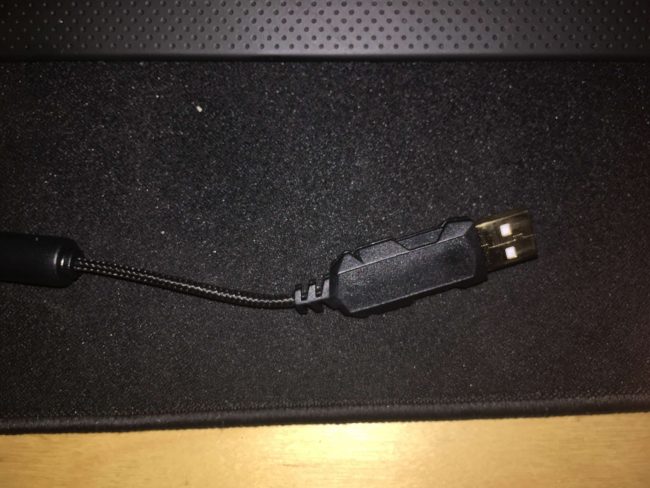 M515 Gaming Mouse Lighting Features
There are 3 settings for lighting on the M515, and all 3 are pretty basic. Breath Mode, in which the mouse will fade in and out slowly to which ever color you have selected. On, in which the lighting inside the mouse will stay on, with no special features. And Off, well you get what this mode does. At any point, whether you have a lighting feature present or not, you are able to turn the lighting on and off easily with the dedicated light switch located on the underside of the mouse.
Inside the software itself, you are able to program which colors you want for each DPI setting. Lets say, I want to make your 4000 DPI setting set to red and stable, to give it the appearance that its an angry mouse, looking to kick some butt with an intense FPS game, you would be able to do so. And lets say, you're playing a very calm and collective game, with your 1000 DPI setting set to Blue and Breathing. I would be able to do that as well.
M515 Gaming Mouse Ergonomic Design
What to say about this Design. Well, it is definitely not for my hand. I have a bigger hand than most, so my ring finger doesn't fit quite so well around the right side of the mouse. After long periods of use, I've found that (its sad to say) my finger does get fatigued and starts to hurt a tad bit along the edge to where my finger had been resting. All in All, if you have a smaller hand, I feel this would be perfect for you.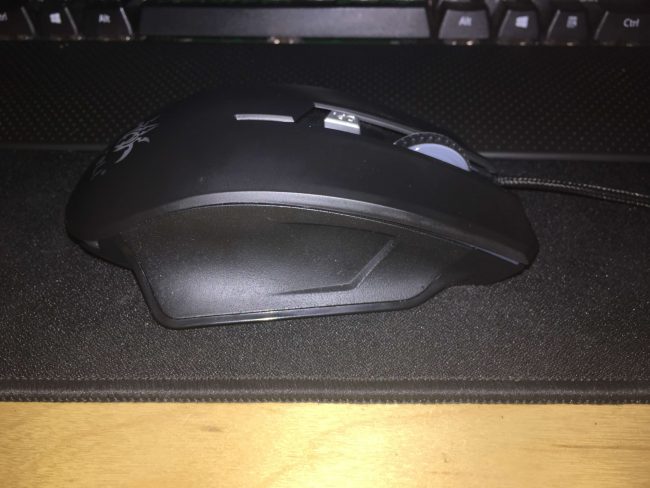 M515 Gaming Mouse Textured Hand Rest
The material on the M515 Gaming mouse is that of a rubberized or soft plastic material , in positions where the mouse is going to get used more often. places like the hand rest , and both left and right mouse buttons. The material which is used definitely gives the M515 more grip to move it around with ease. Allowing those precise clicks to go where you intended.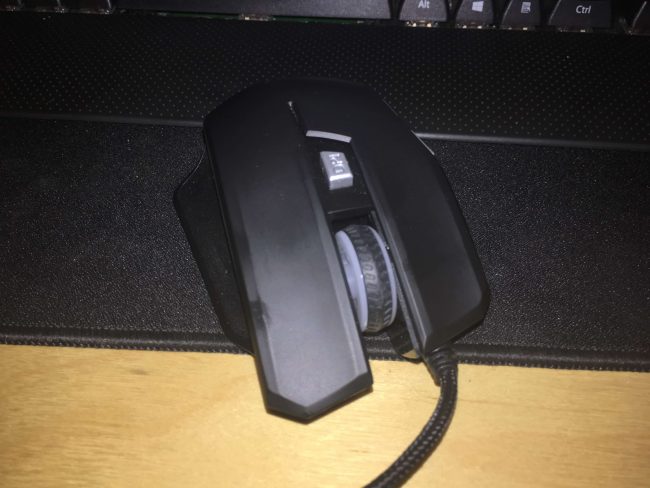 Durable Build Quality
When you hold the M515 you can tell. that they took some time putting this mouse together. Now I wouldn't say go throw this mouse as hard as you can at the nearest wall to find out if it can withstand the impact, because you might be disappointed when there is a good sized hole in your wall.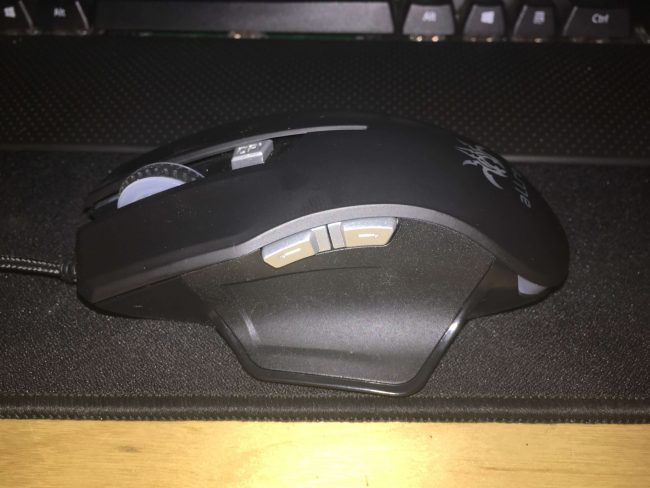 M515 Gaming Mouse Software
Now, I do hate to say it, But the software is the worst part of the M515 gaming mouse. All the features are there for the taking, but it is either a hit or miss when it comes down to actually changing something. With my experiences, I had to open the program with Administrator permissions, for the program to even think about opening. And when I was able to get into the program, the functionality was a pain to get working. But none the less, I was able to get everything straightened out to my liking.
Final Thoughts on the Allreli M515 Gaming Mouse
Now, reading over everything that you see above. these were my experiences and my thoughts. I personally would not go out and buy the Allreli M515 Gaming mouse, on the ergonomics and the software alone. Everything else about this product is solid though. So take the information that I have provided and do what you will.
Thank you for reading, and I hoped this review helps
Disclaimer: Allreli provided me with the M515 Gaming Mouse so I could do a showcase and share thoughts on the product. All opinions are 100% mine and mine alone. For more information visit http://bit.ly/dbdisclose
We are influencers and brand affiliates.  This post contains affiliate links, most which go to Amazon and are Geo-Affiliate links to nearest Amazon store.