I have subscribed to a lot of monthly box subscriptions and most of them are fun and have cool toys, collectibles, shirts, posters and just stuff you collect or display.  CreationCrate is different and this is a monthly subscription box that is for those who like to tinker with technology and is especially good I think for kids between 8 and 14 depending on how much tech education they already have and display.

CreationCrate teaches beginning electronics and this includes introductions to circuit boards, programming and more with building electronic gadgets that can be programmed.  It doesn't have a randomized month setup like most crate services, for example when you first sign up you always get Month 1 and the Month 1 kit it would appear.  The pricing is a bit higher than other monthly subscription boxes but you are getting technology and gadget items that generally have higher costs too.

When crate 1 arrives, the good are just wrapped in bubble wrap and in a plain box.  There is a manual and instructions included, plus they include the password on how to go to the website to get more instructions and information about the project.  Do not lose this password if you want to access the site.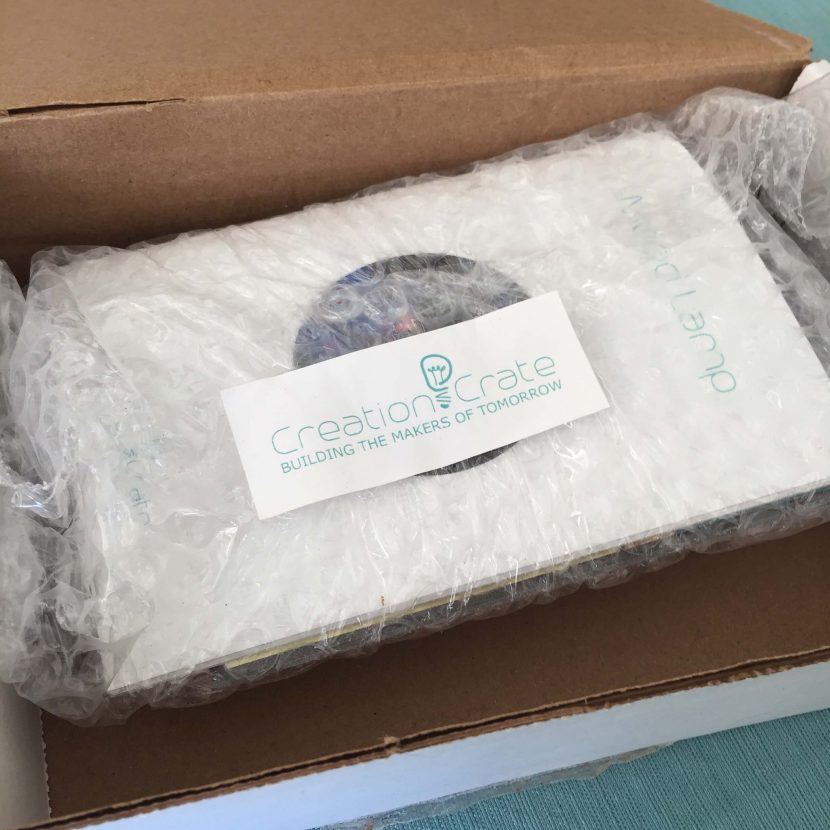 For us the first months crate included an Arduino Uno which by itself is $24.95 so you can see you are getting more than your money's worth with the crate.  You get a solder-less breadboard and solderless wires that just plug in.  You have a USB cable which is used to power the Arduino board and this kit comes with a lantern kit including LED and cover.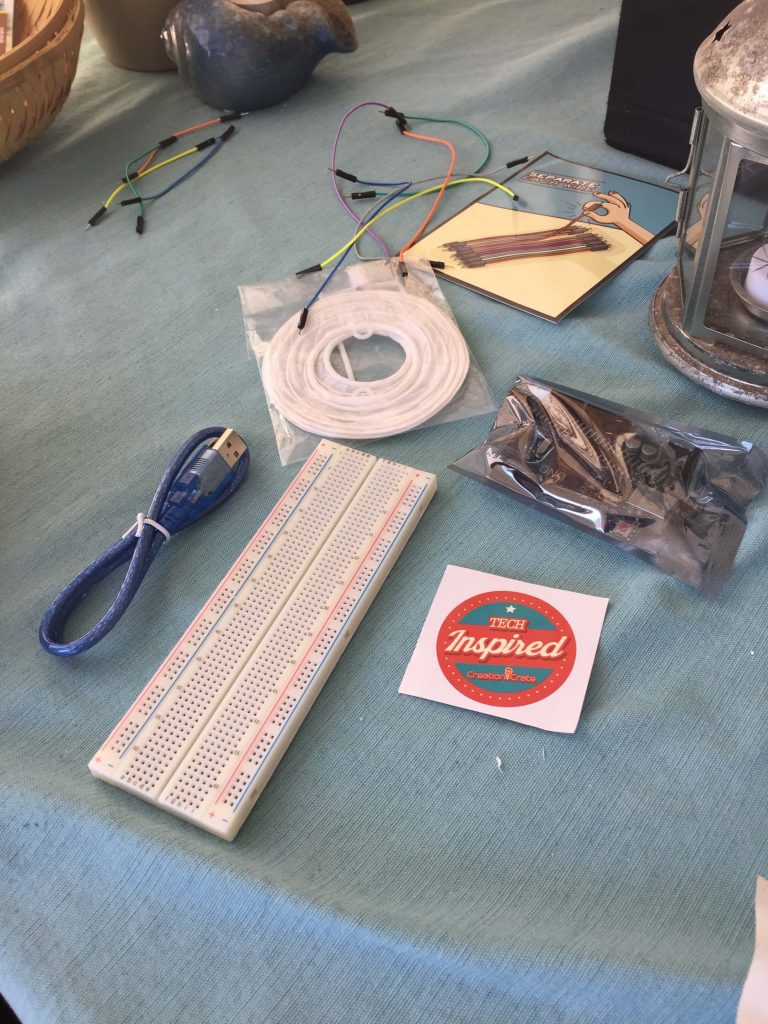 My 9 year old was so excited to work on this project, but though he is very familiar and savvy on computers he was new to electronics and boards, so he needed some assistance.  The documentation is very clear though the drawn pictures showing where to line up the wires could be larger and more clear.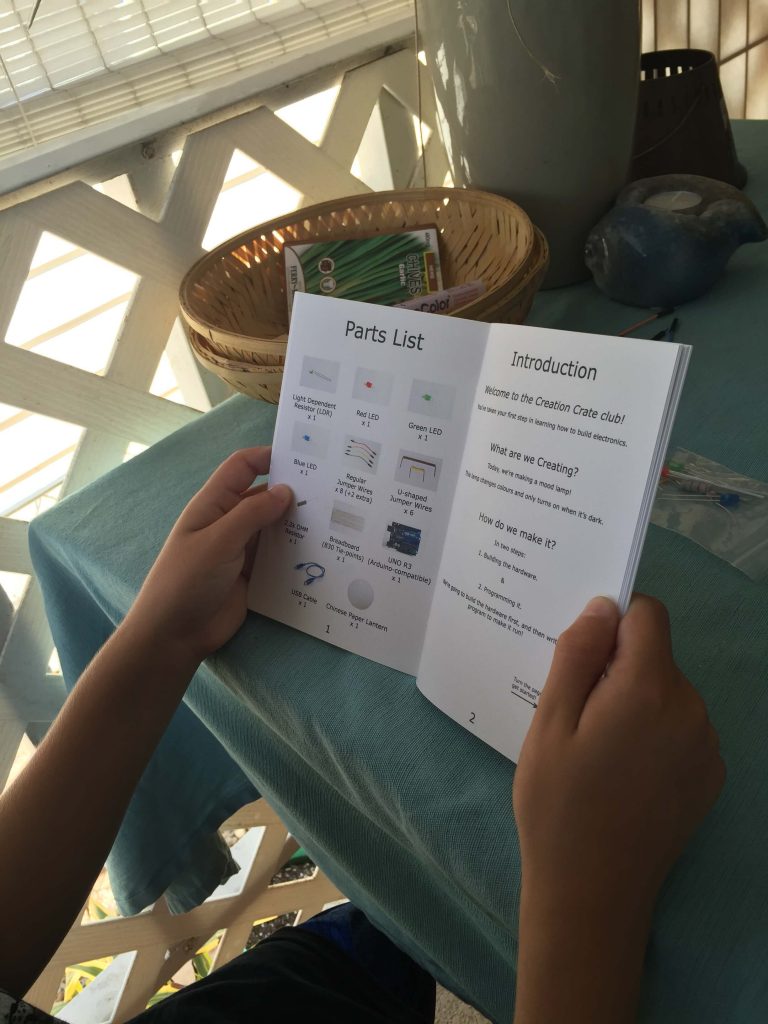 After we got the kit together, we plugged it into the computer via USB and then it was time to download the software to start programming it.  Without downloading and installing the program to the Arduino board you aren't going to get much.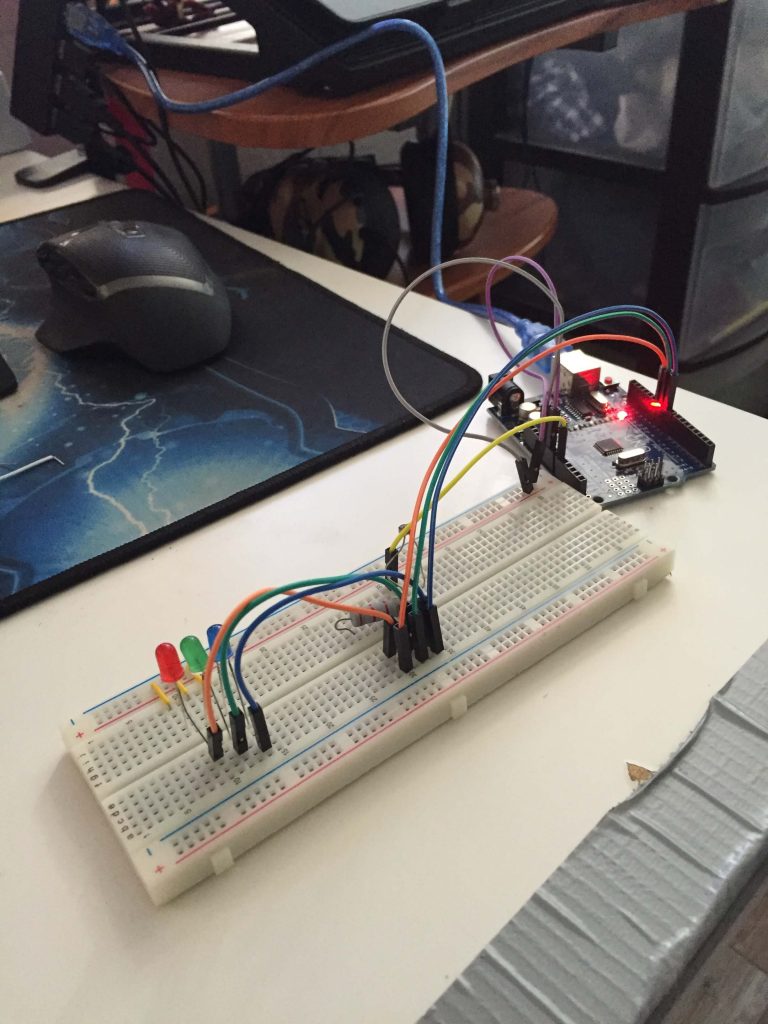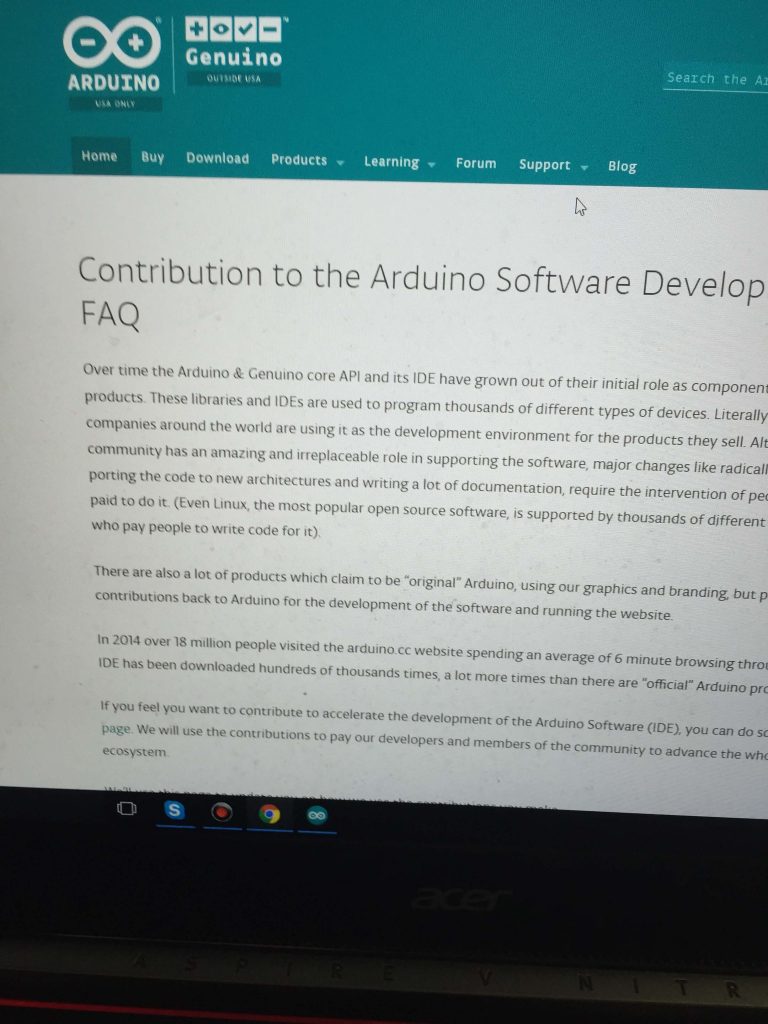 We typed all the code they give you to practice for the Creation Crate Mood Lamp, note the LED has a touch sensor on top which detects light, so you have some extra tips on where you can play around with brightness, color settings and even adjust how sensitive the light sensor is.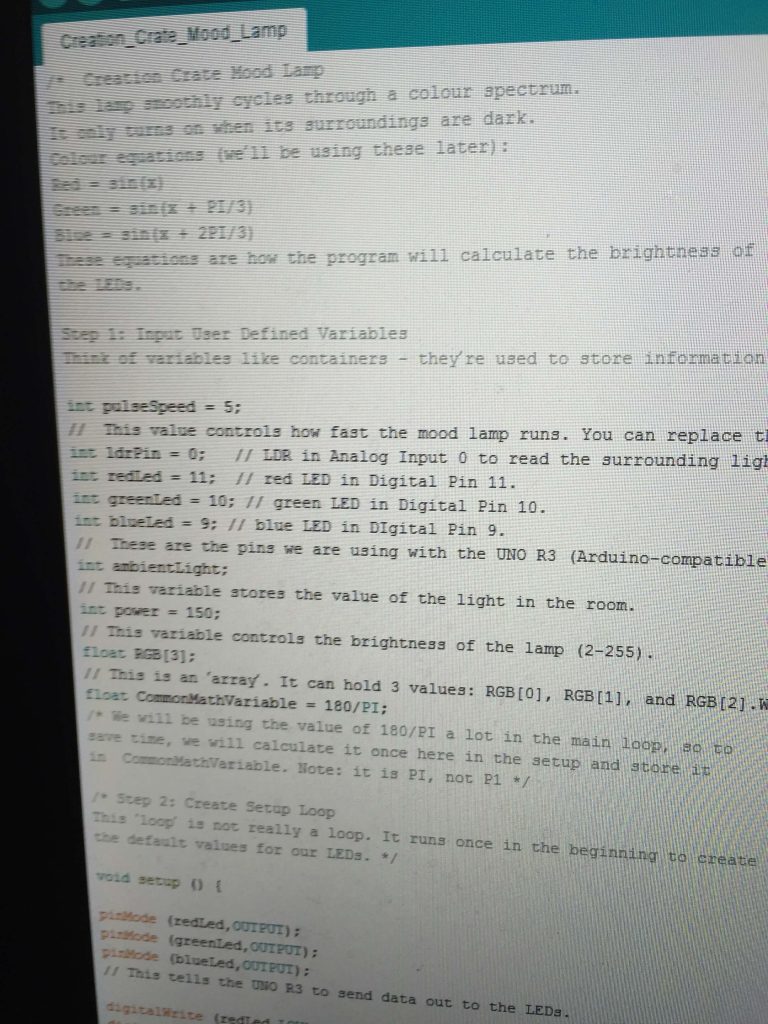 There were 3 LEDs and the light sensor separate.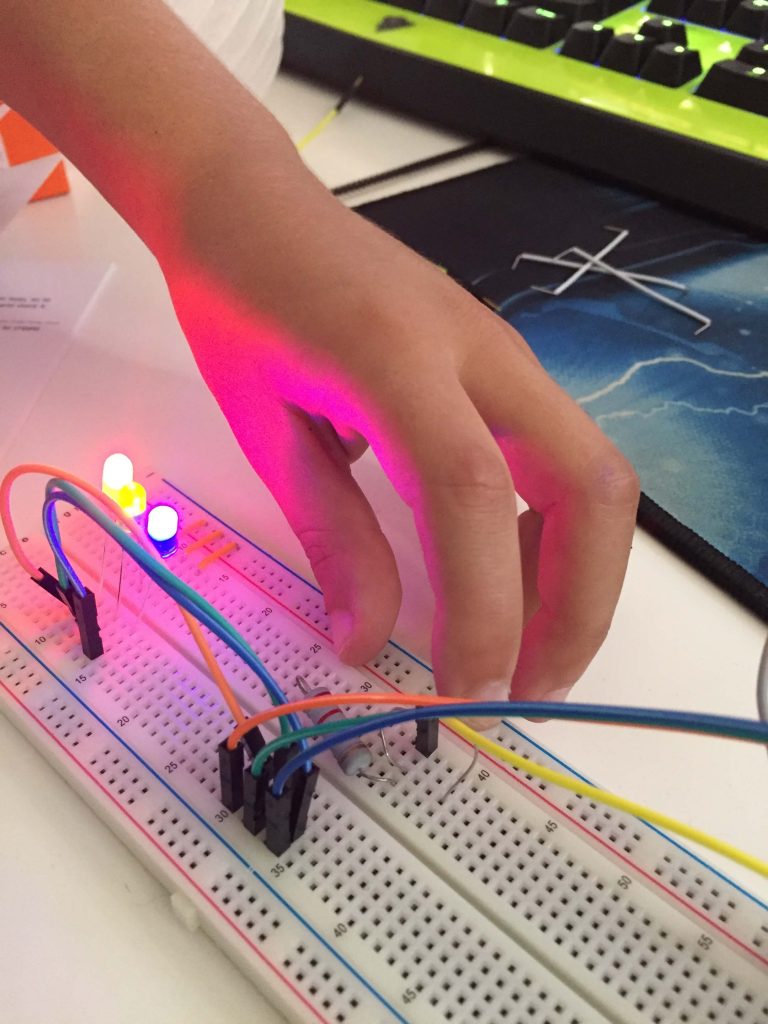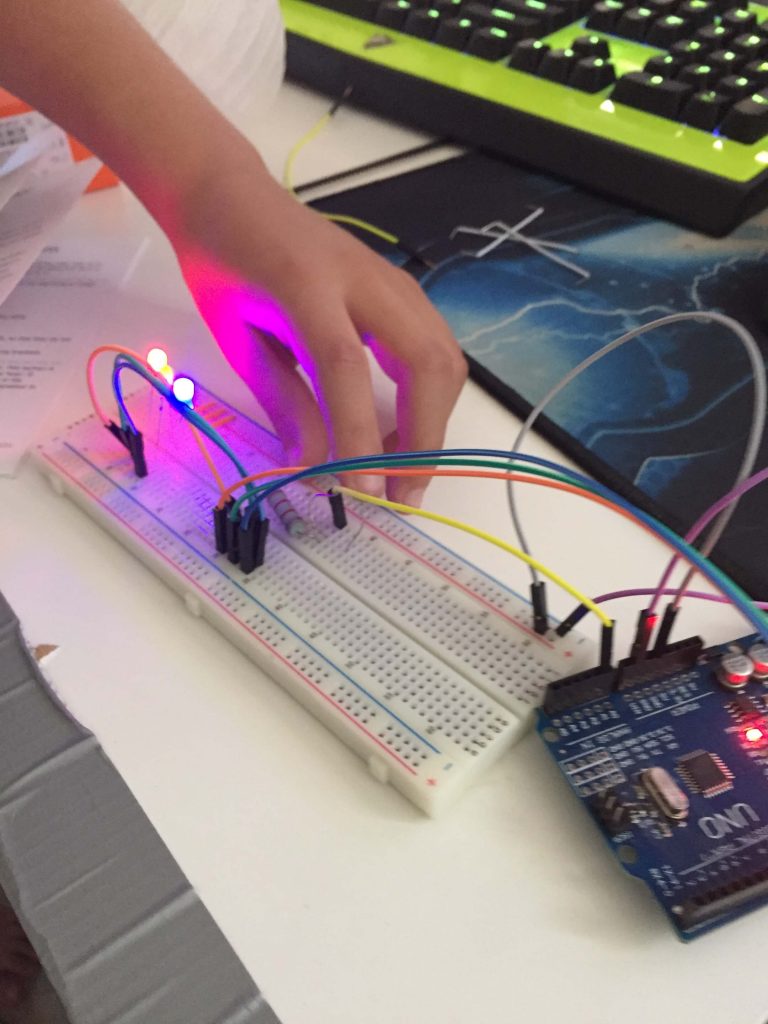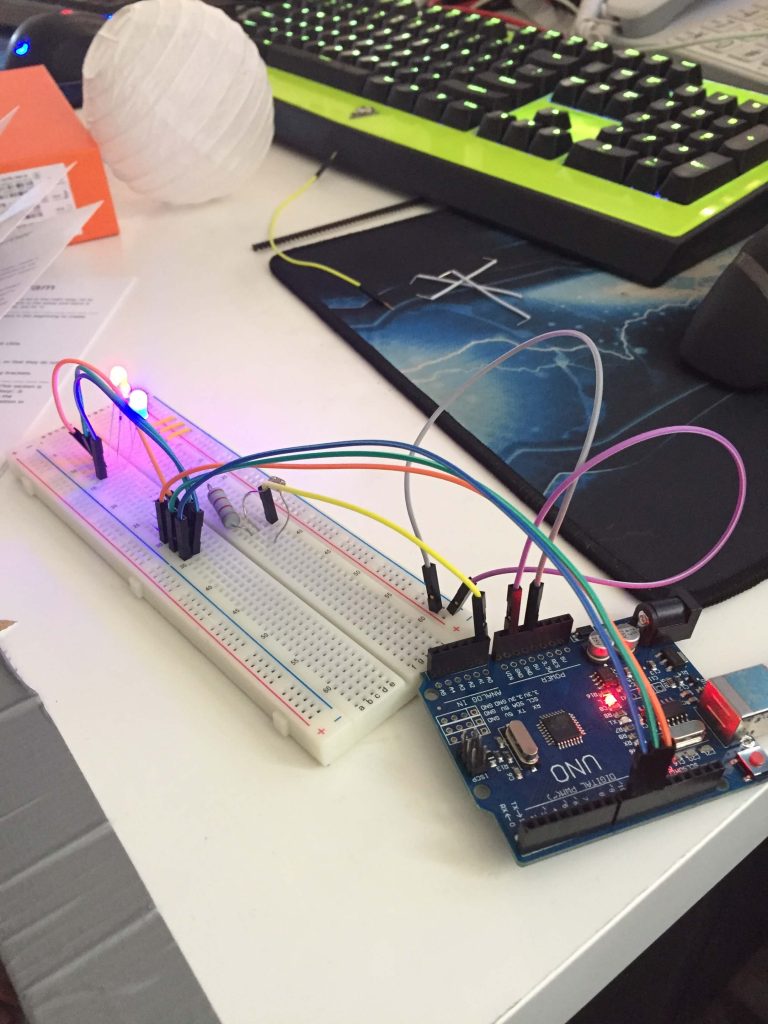 For this Creation Crate I noticed that the wires were not really the perfect lengths for a project like this, and I suppose you could do some trimming yourself, but I found that the lantern head had trouble fitting over the LED's with the way the wires were placed.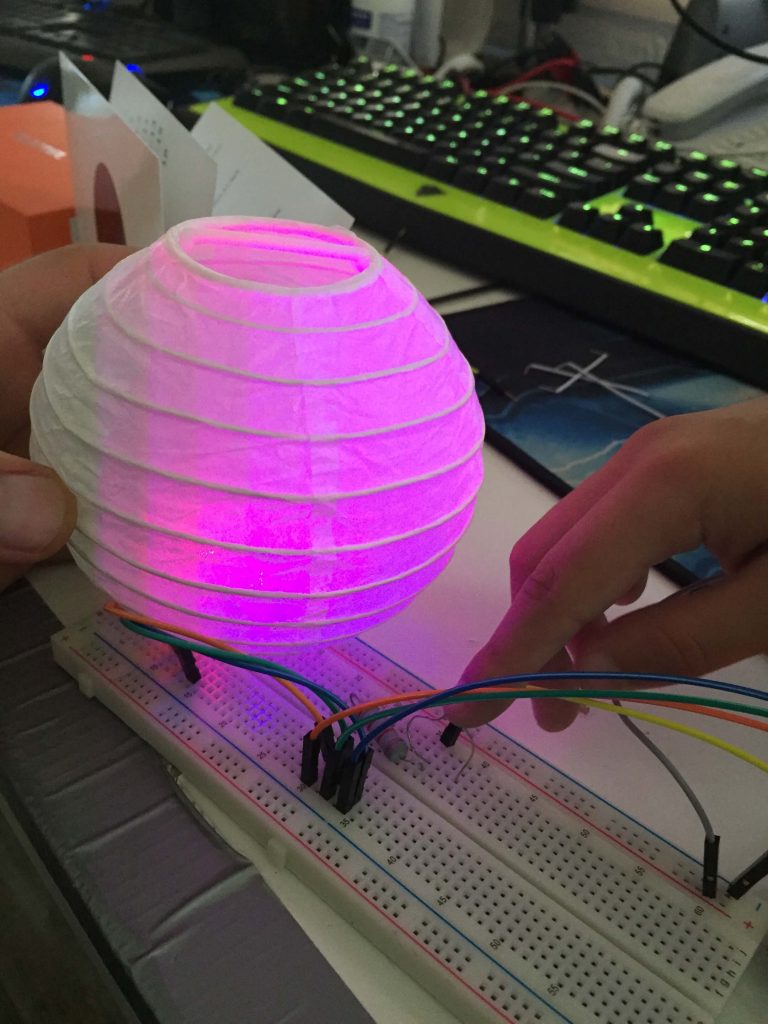 Despite the instructions I couldn't figure out how to get the lantern top to sit perfectly without redoing the wiring and making it different than what was in the original kit, but this could just be something I didn't figure out.  What I really like about the Creation Crate is that they have an easy 'cut/paste' of the entire code in case you make mistakes typing it in, I encourage you not to cheat and just cut/paste all the code but get your kids to hand type it and double check their syntax.  I grew up typing on Commodore 64 Basic and Amiga so having my kids so used to GUI and nothing to type, syntax to check they found the typing more cumbersome but I thought it was a better learning tool.
They include extra challenges and options on the site to help kids learn what parts of the code do, Oliver was busy adjusting brightness settings and uploading changes to the board.  He had some experience with LEGO MindStorms but that is all drag and drop (object oriented) to program, this was more hands on dive into coding.  Overall I thought the project was great and Oliver was so proud of the lantern he helped construct, he seriously wanted it by his bed every night providing ambient light that is how proud he was of doing the project.
I personally think CreationCrate makes an excellent Holiday Present and buying a multi-month subscription gives you the best savings, it is so much better than simply getting another toy or decorative item that gets tossed in a bin or just sits on a desk doing nothing.
Video of the Creation Crate Month 1
Disclaimer:  CreationCrate did send me a crate to do a thorough and accurate review.  All opinions are 100% mine and mine alone.