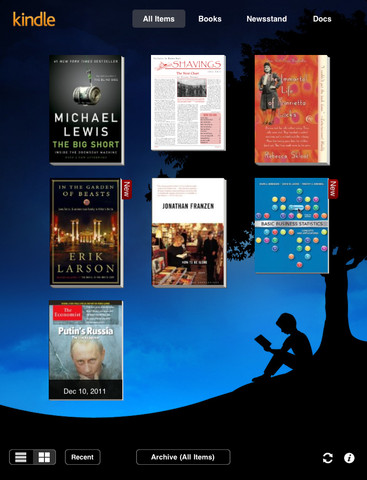 Kindle, the famous and economical e-book reader from Amazon, has been one of the famous and highest selling e-book readers currently available in the market. Not just because it comes for a very low price, but the kind of features and the user's reading experience has been simply amazing, thanks to the e-ink display, which not only helps the Kindle to give month long battery backup, it was also declared the best display for your eyes.
Banking on the gaining popularity of Kindle, Amazon made sure that the amazing features were not limited to just their own e-book reader and hence introduced an application called Kindle for iOS as well as Android operating systems. The application allows users to shop e-books from the Kindle Store by visiting Amazon, which offers a large selection of books. The books are customized especially for the Kindle app, which allowed reader to adjust the page to the scree, change font size and style, etc.
Now the iOS app gets a new update which brings in more Kindle-like features, to make sure users dont miss the Kindle experience on their iOS devices.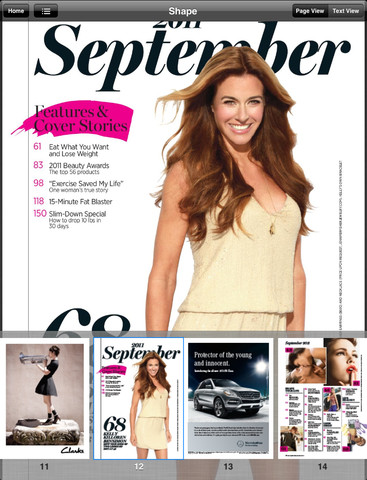 Kindle iOS App New Features
Users can now access over 400 magazines and newspapers that are available on Kindle Fire, such as Martha Stewart Living, Food Network Magazine, Cosmopolitan, Men's Health, Popular Science etc, displayed in rich full-color pages. (For iPad only)
Read print replica textbooks including rich formatting and layout of the print editions and support for notes and highlights, zoom and pan, and linked table of contents. (For iPad only)
Email documents to your new Send-to-Kindle e-mail address and we deliver them to your device. The documents are automatically archived in the Amazon Cloud and available for re-download on your iOS or supported Kindle devices.
Open PDFs from Mail or Safari, by transferring them from iTunes, or by sending them to your Send-to-Kindle email address. The Kindle PDF reader supports PDF table of contents and thumbnail navigation for quickly jumping through the document.
New Categories now includes Kindle Books, Magazines and Docs.
If you have already downloaded Kindle app on your iOS devices, check for an update at the Apple Store and if you still didn't, then click here.