The Anker 18W Dual USB Port car charger I reviewed is quite compact and can charge both a tablet and a smartphone at the same time.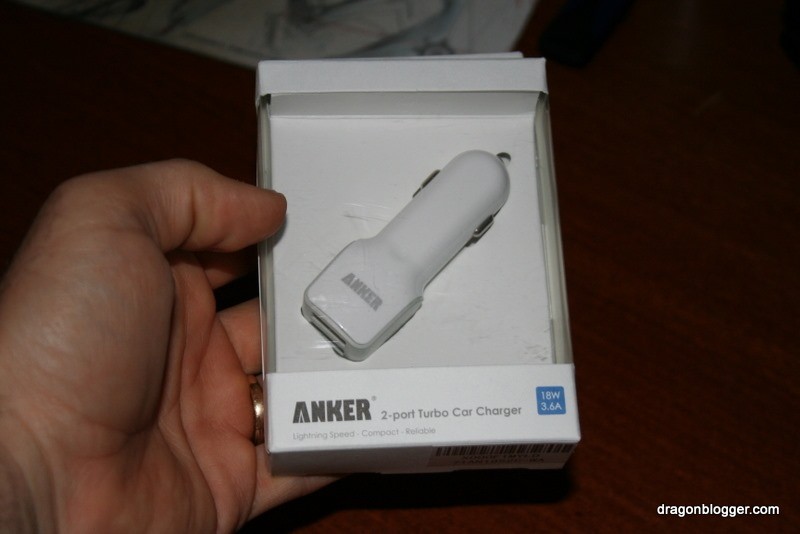 The max amp output of any single port is 3.6amp so if you are not using both ports at the same time you can charge any device that has up to a 3.6amp draw as long as it has a 5V input.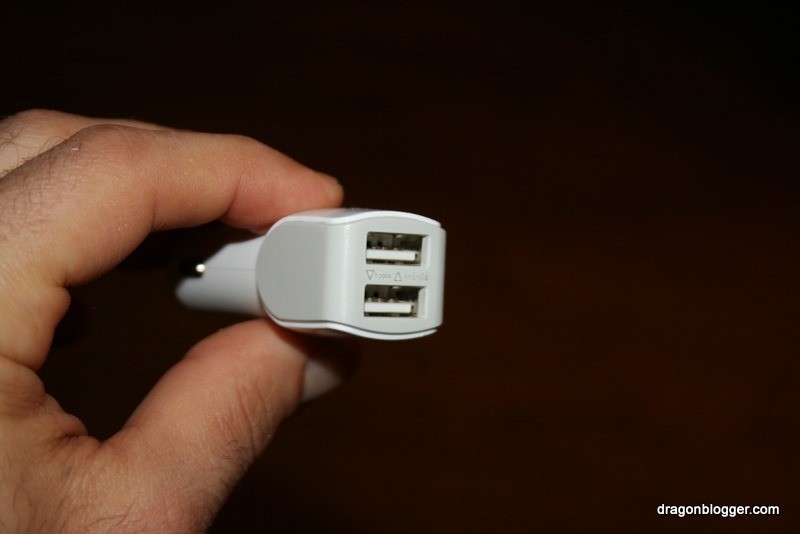 As mentioned, the Anker Dual USB Charger can do an iPad tablet in the top Apple port at the same time as a Samsung Galaxy Smartphone in the bottom, or a Kindle Fire in the Android port while an iPhone 5 in the top port, but it is not able to charge an iPad and Kindle Fire or two tablets at the same time, as this exceeds 3.6A total needed for both devices to charge at the same time.
While the top port says Apple and the bottom port says Android, I was able to charge an iPad 2 in the top port and an iPhone 4S just fine in the bottom port at the same time, if you have 2 Apple devices you don't have to worry about the Android port not working for an Apple device for example.
My initial testing was a 40 minute drive where I plugged in an iPad 2 with 52% battery life and had a Plantronics Voyager Pro in the Android port charging at the same time (it was completely dead).  After the 40 minute drive the iPad 2 had a charge of 74% meaning it gained about 22% in 40 minutes which is pretty fast for a car charger and a tablet.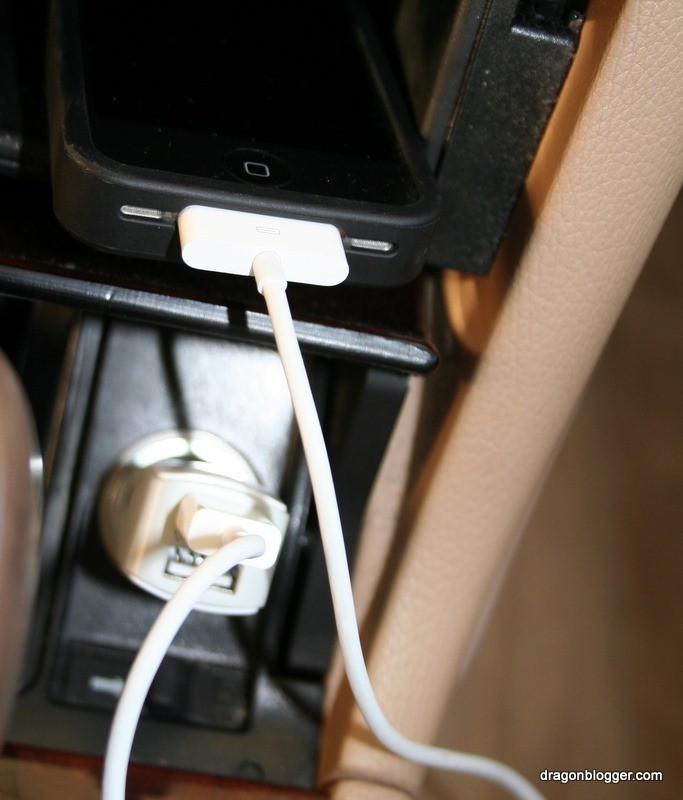 The Anker 18W Turbo Charger will also charge your PSP or PS Vita as well and greatly extend battery life if you are playing it while it is plugged into the car charger.  This can make kids in the back seat very happy, my only wish is that it can charge 2 Kindle Fire tablets for my own kids at the same time.
This Anker 18W Car Charger is certainly a great buy if you can find it at a discount of under $20 which it is retailing for $11.99 at the time of this review.  It is well worth the price and allows you to charge 2 devices at the same time which is increasingly more important as families have multiple smartphones and tablets in car rides and need to make the most out of the car charger ports.