Every once in a while I come across a product that when I review it, it replaces other products of similar class in the home and becomes the new "standard" that I use and compare my future reviews against.  The Ankway USB Charging Station with Surge Protector does just that.  What you are getting with this Home & Office Desktop Surge Protector is a product that provides 2 AC outlet ports plus 5 USB ports that can deliver a total of 40W output which is 2.4A for all 5 ports.  With intelligent sensing you can plug any device into any port and not have to worry if you have a phone or tablet port.
Check out the Unboxing and Showcase
Honestly the spacing of the AC ports is perfect and can fit just about any two plugs even the large AC plugs side by side without issue.  The Surge Protection part only applies to the AC ports, the USB are not surge protected, but you don't have usually a lot of issue with voltage spikes off of USB ports.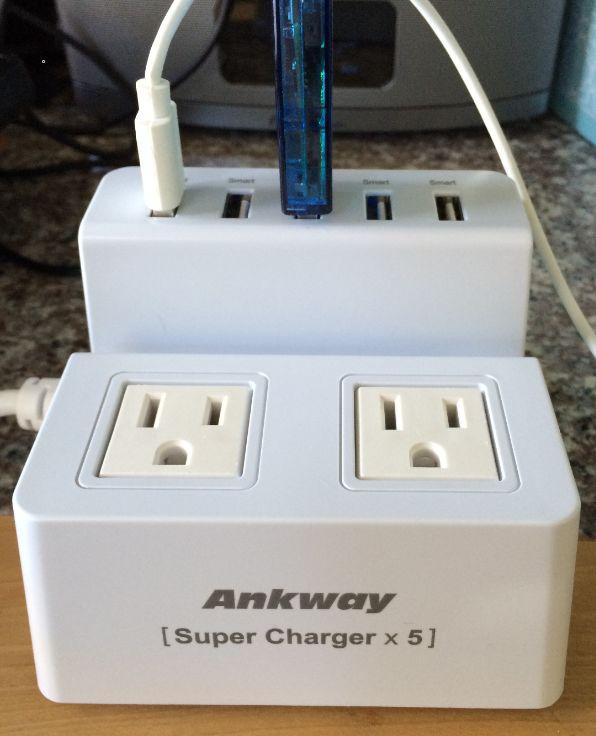 It comes with a 5 foot long power cord, which means you can plug it into a pretty distant outlet and still have it sitting on your desk or shelf, this is the perfect charging station to keep all of your family gadgets charging in one location as you really change charge 7 devices (more of you hitch another USB charging hub off the AC outlet port).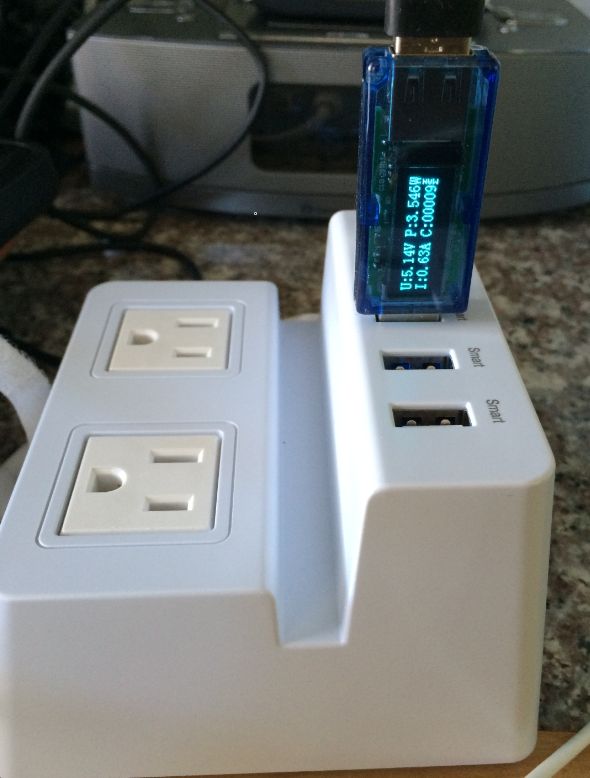 I used my output tester and confirmed it delivered whatever amp that an input device could detect though I didn't have any device that pulled a full 2.4A out of a single port, all of the ports delivered the same Amp output to the same device when tested and at one point I had 2 Kindle Fire HDX 7, 1 Kindle Fire HDX 8.9 and an iPhone 5S and an HTC One Remix using up all the USB charging ports, while having a Window fan and a Samsung Series 7 laptop plugged into the 2 outlet ports.
Overall this is a fantastic product and even the small rubberized feet help reduce it from sliding on a desk, I guess the only thing that would be a nice addition would be some built in cable ties or something to keep cords tidy, but this is a minor thing solved by many other products as well.