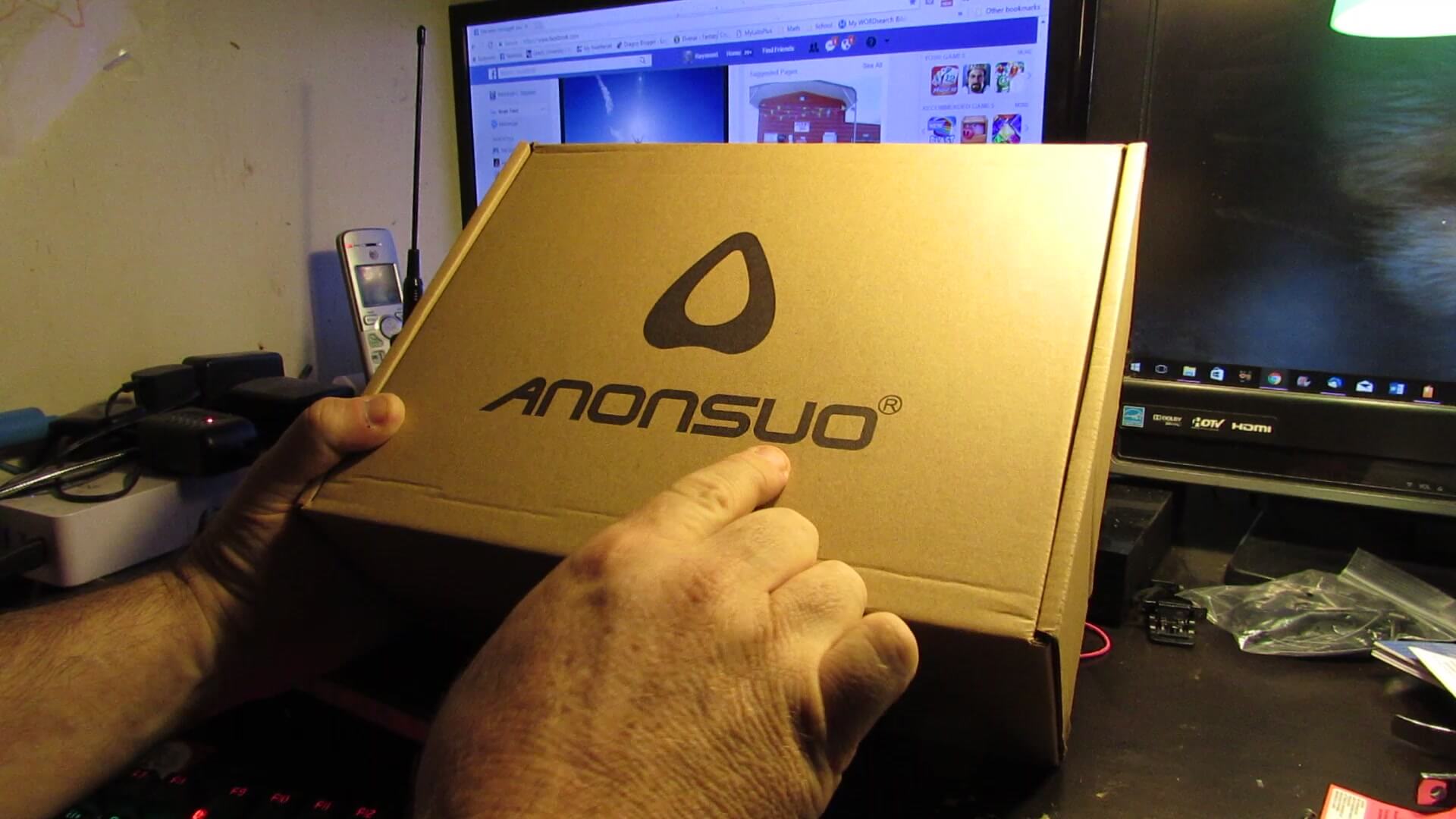 It is hard to decide where to start in describing this speaker since it is really three things in one. I guess I will start with the fact that the Anonsuo A touch Bluetooth speaker is a great speaker. It features two separate speakers, one on each side of the device. The total output is about 5W. I tested them out, and love the sound. It is loud enough for myself and others to enjoy, yet, I can still hear the sound crisp and clear.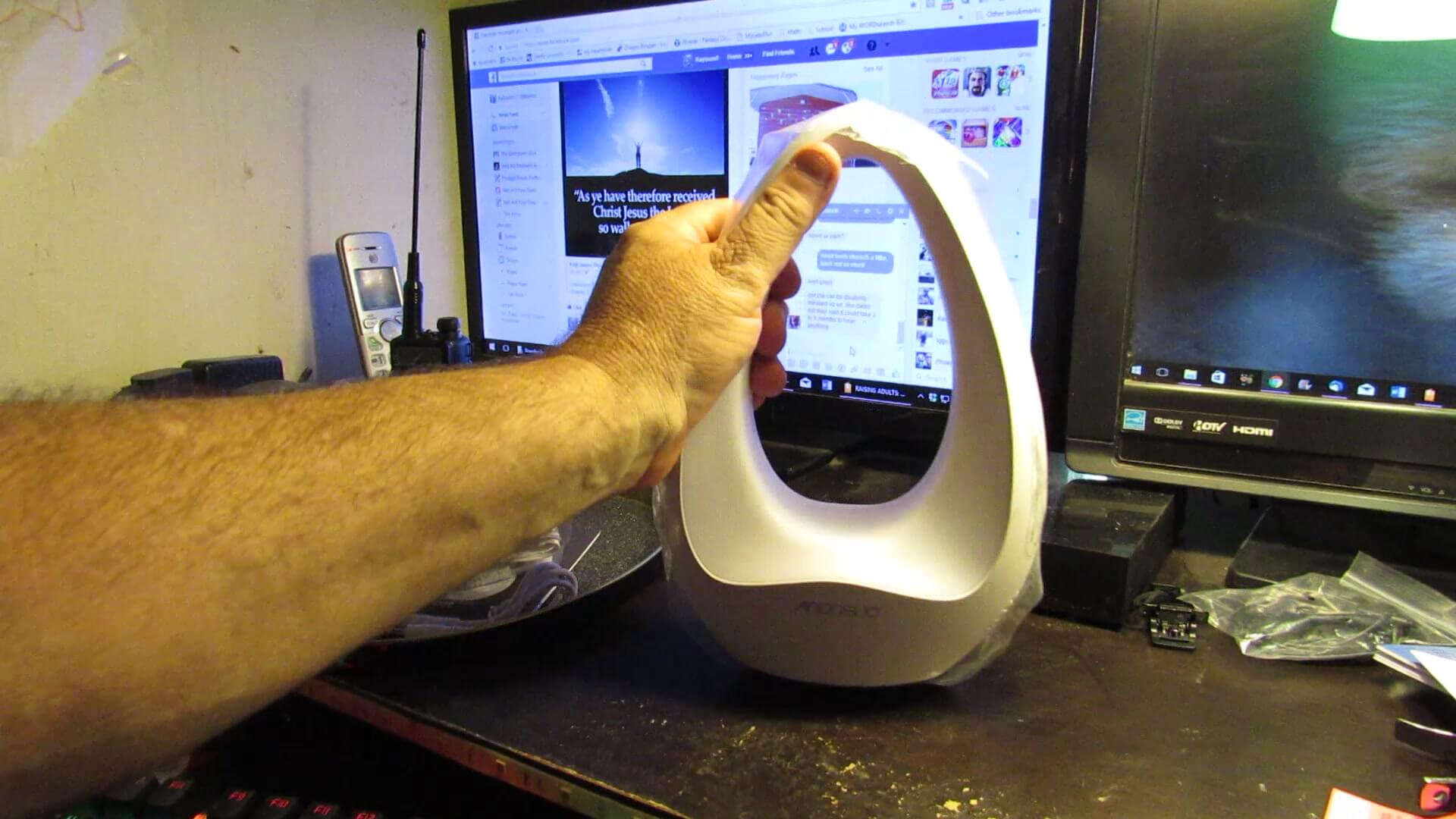 This speaker is also Bluetooth compatible. I connected it to my computer with little trouble and could play anything I desired through the speakers with ease. The range of the speakers is about 10 Meters. That means you can be about 30 feet away from the Bluetooth source and still listen to music with it. I tested this out and found that I can listen to music from my PC, inside my bedroom with no trouble. (My bedroom is close to 30 feet away and I live in a mobile home covered in metal)
Besides the Bluetooth abilities, I can plug in an Aux cable into the back. This way I can conserve power with my Bluetooth enabled devices, or use those older ones that simply do not have Bluetooth abilities. An appropriate cable is included to allow me to not only hear the music but hear it is stereo. (I have had a few stereo speakers sent with a mono cable).
The second thing this speaker is, is a lamp. The light portion is soft, yet bright. It can be dimmed or brightened with ease, and I can see using this in my bedroom as a bedside lamp. It could also work well on my desk when I need just a little extra light. I cannot tell you how bright the light is, but I can read by it, and see clearly when it is on. My guess would be about 40 watts though the lamp was not overly hot when the light was on.
Lastly, I will say this device serves as a work of art, it is simply beautiful. It is hard to say that it is a speaker since it looks good even when it is not in use. Even with no power supplied, it is pretty to look at and adds a touch of class to any room.
Now, a little bit about function. There is only one button on this device. At the very top, there is an on/off button. You will know it is on when a series of tones play. Then all you need to do is scan and add the speaker to the Bluetooth list on your device. To turn the lamp on and off, simply slid your finger up and down along the right side of the speaker. Right and left are determined by the name being shown in the front, and you facing it. To raise and lower the volume, you do the same on the left side. Max lighting and max volume are indicated by a quick tone from the speakers.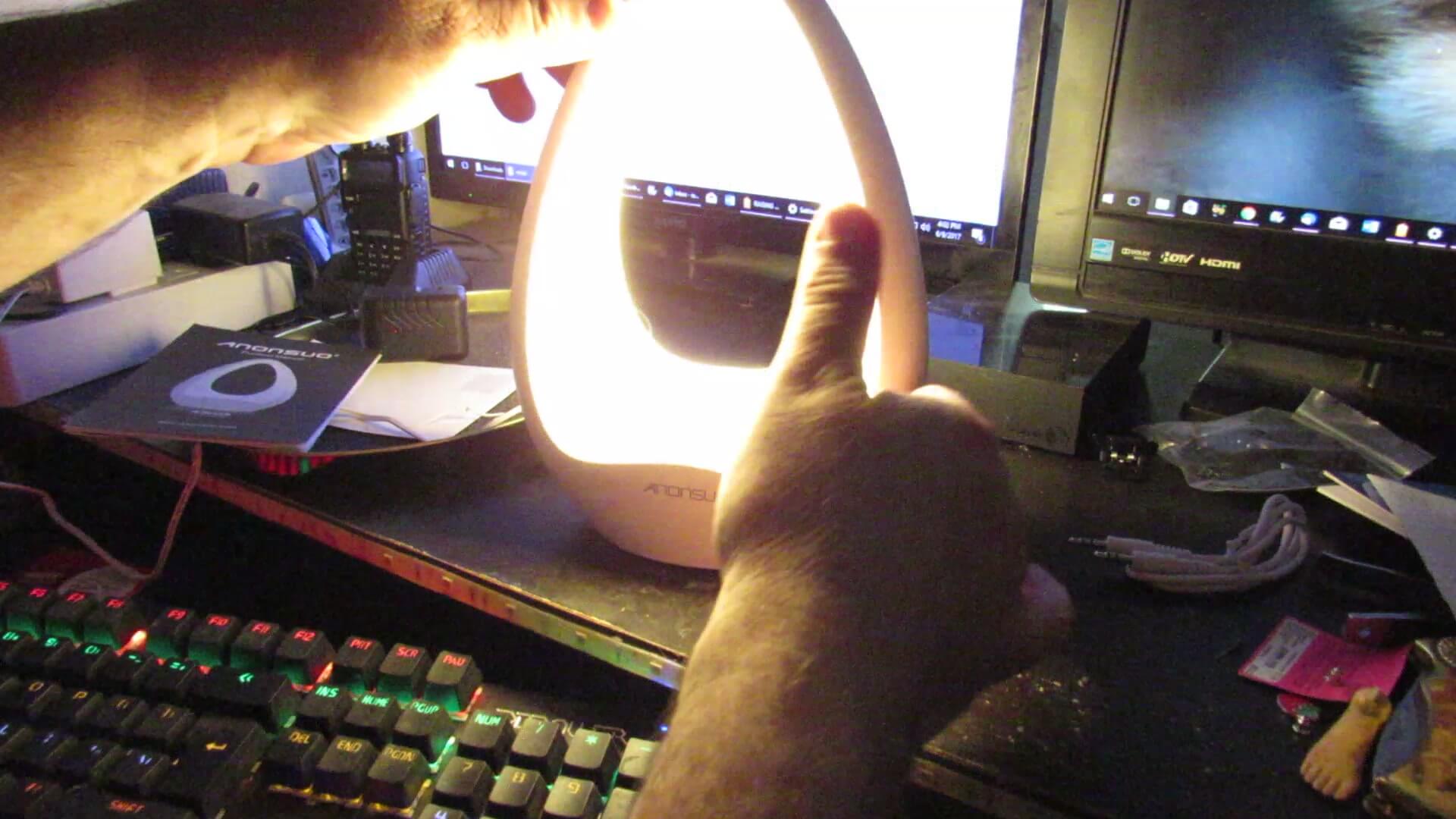 This is not the first device I have been privileged to review, and I hope it will not be the last. This company does their very best to put together and provide unique and functional devices to meet all your needs. The Anonsuo A touch Bluetooth speaker clearly outdoes the rest in form and function. I believe that you will enjoy this speaker in your home or place of business.
Video Review of the Anonsuo Speaker
Disclaimer: Anonsuo sent me their A Touch Bluetooth Speaker to review. All comments are 100% mine and mine alone.
I have worked in and around many different types of computers. In the Navy, I used a magtape drive computer that was a step down from pen and paper. I later worked for a big computer company and after that, taught computer class's nation wide. I had the privilege of teaching 14,000 students in a 2 years period of time. Afterwards, I owned a small computer training and repair shop for a few years. I have owned C-64's, Pc's of various types, Amiga's, and even Mac's. I now have included the android to my collection. At any time, I have close to 15-20 computers or combinations of computers and game systems in the house. I look forward to more.