The iCloud Activation Lock is designed to keep your device and your information safe in case your iOS device is ever lost or stolen. If you have enabled Activation Lock and have somehow forgotten your Apple ID or password, or if you have purchased a second-hand phone with Activation Lock enabled, then you are completely locked out of your phone. So what do you do in this situation? Well, thanks to third-party applications, you can easily bypass the iCloud Activation Lock and get access to your iOS device. In this article, we will be reviewing AnyUnlock – iCloud Activation Unlocker for Mac. Let's see what features the software has to offer.
AnyUnlock – iCloud Activation Unlocker Features
Bypass iCloud Activation Lock
As explained earlier, Activation Lock is a feature used to prevent the iOS device from being used by anyone if it is lost or stolen. To bypass it, launch the software and click on 'Bypass iCloud Activation Lock'. Connect the locked iOS device to your Mac and wait for the software to detect the device and then click on 'Start'. The bypass activation lock feature will only work on devices running iOS 12.3 and above and requires your iOS device to be jailbroken. Read the 'Warning' messages first on the 'Jailbreak' window and then click on the checkbox if you agree to the terms of use. Click on 'Start Jailbreak' to start the process.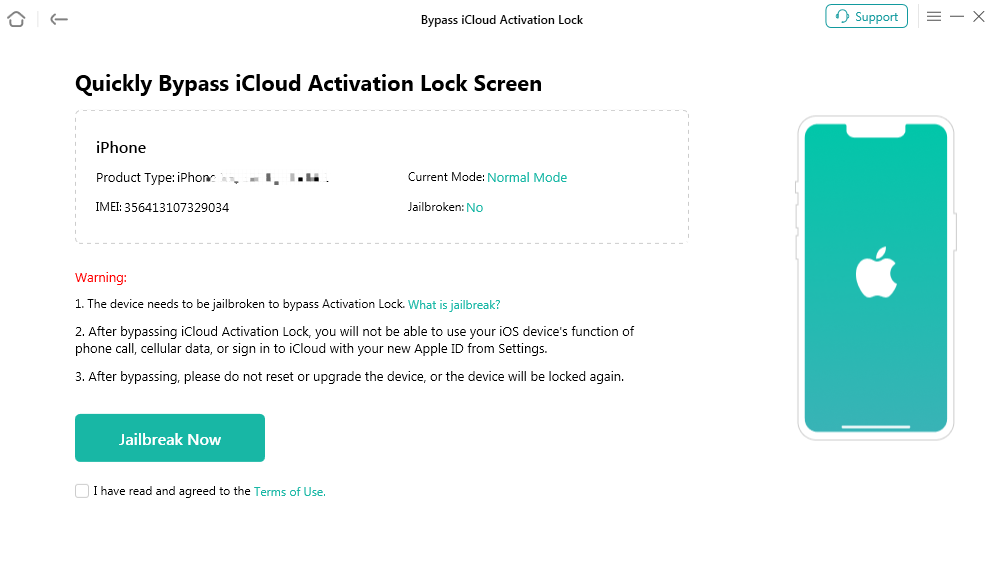 Once the Jailbreak tools have finished downloading, the software will ask you to enter DFU mode on your iOS device. Follow the instructions to safely enter DFU mode.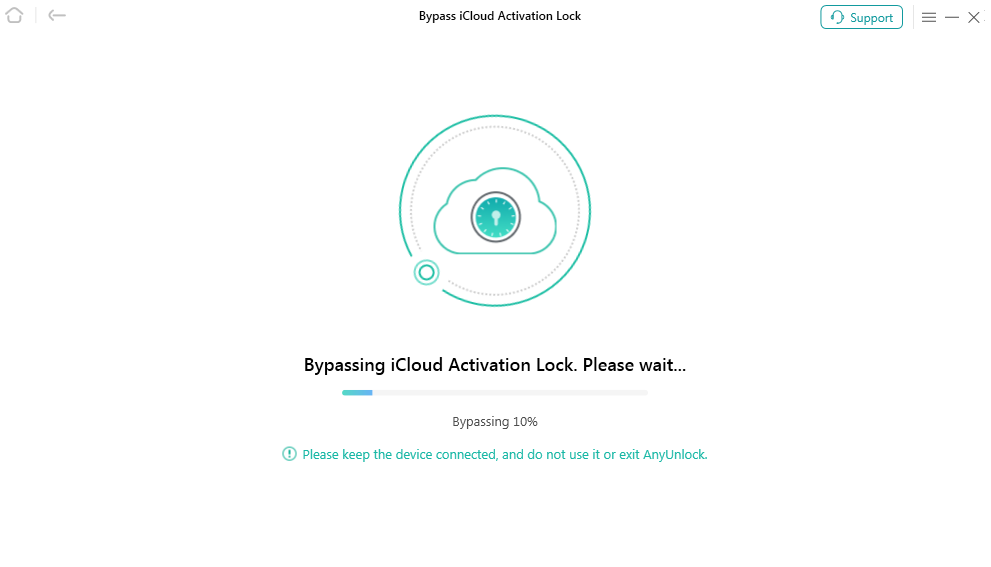 After the device has entered DFU mode, the jailbreak process will begin.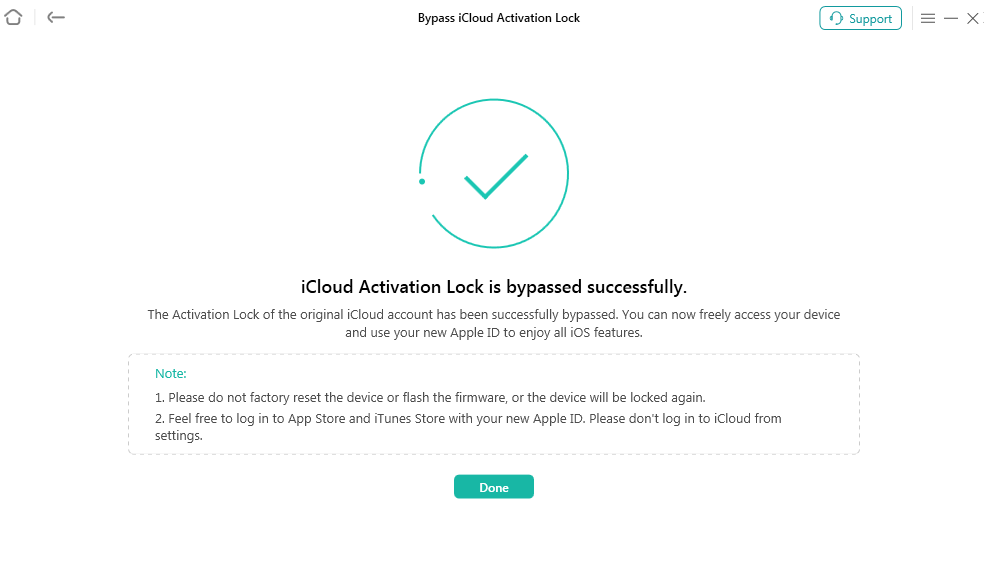 As soon as the device has been jailbroken, you will be asked to confirm the device information. Do that and then click on 'Bypass Now' to continue the process.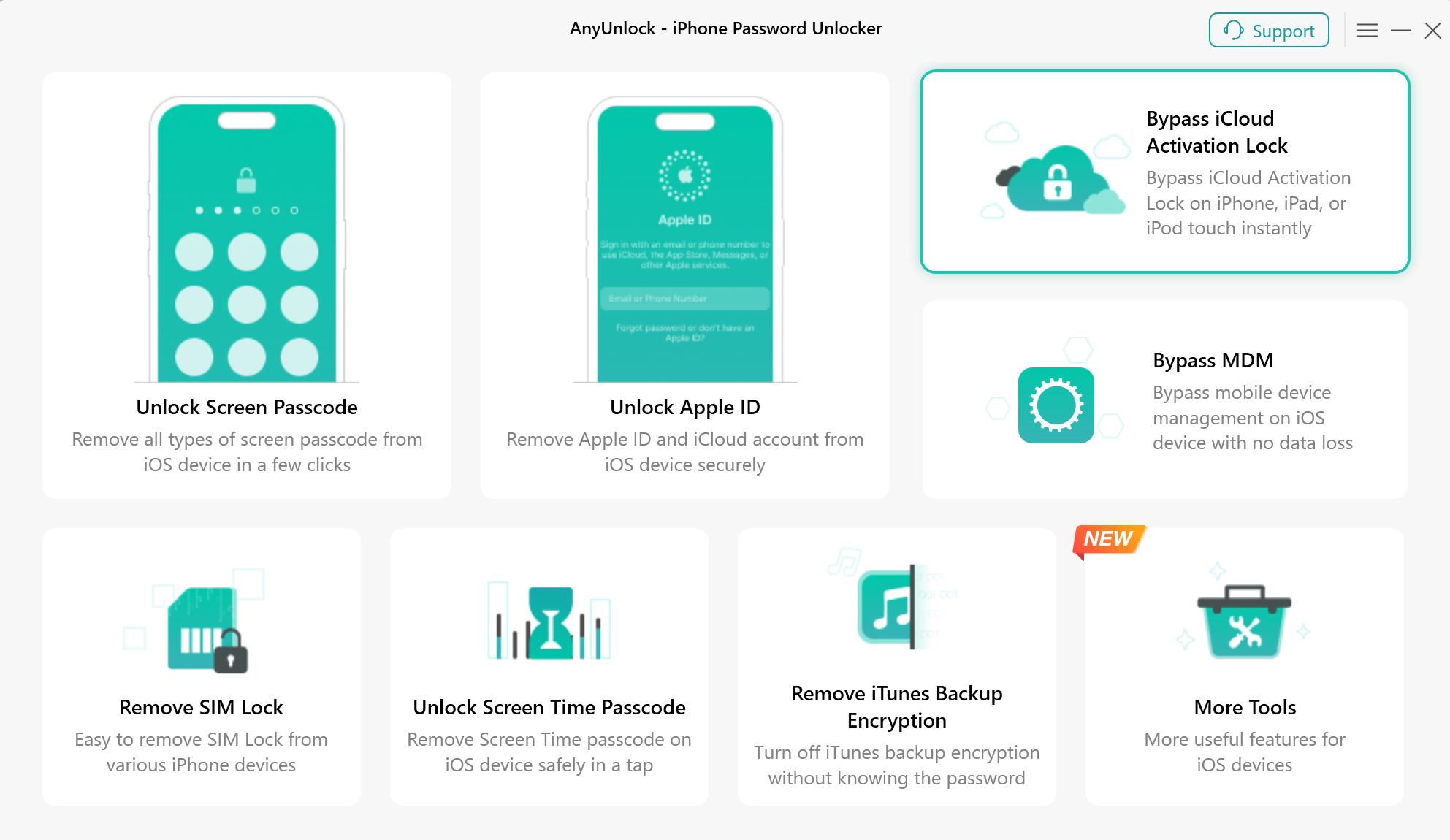 Once the software has finished bypassing, you will then have full access to your iOS device.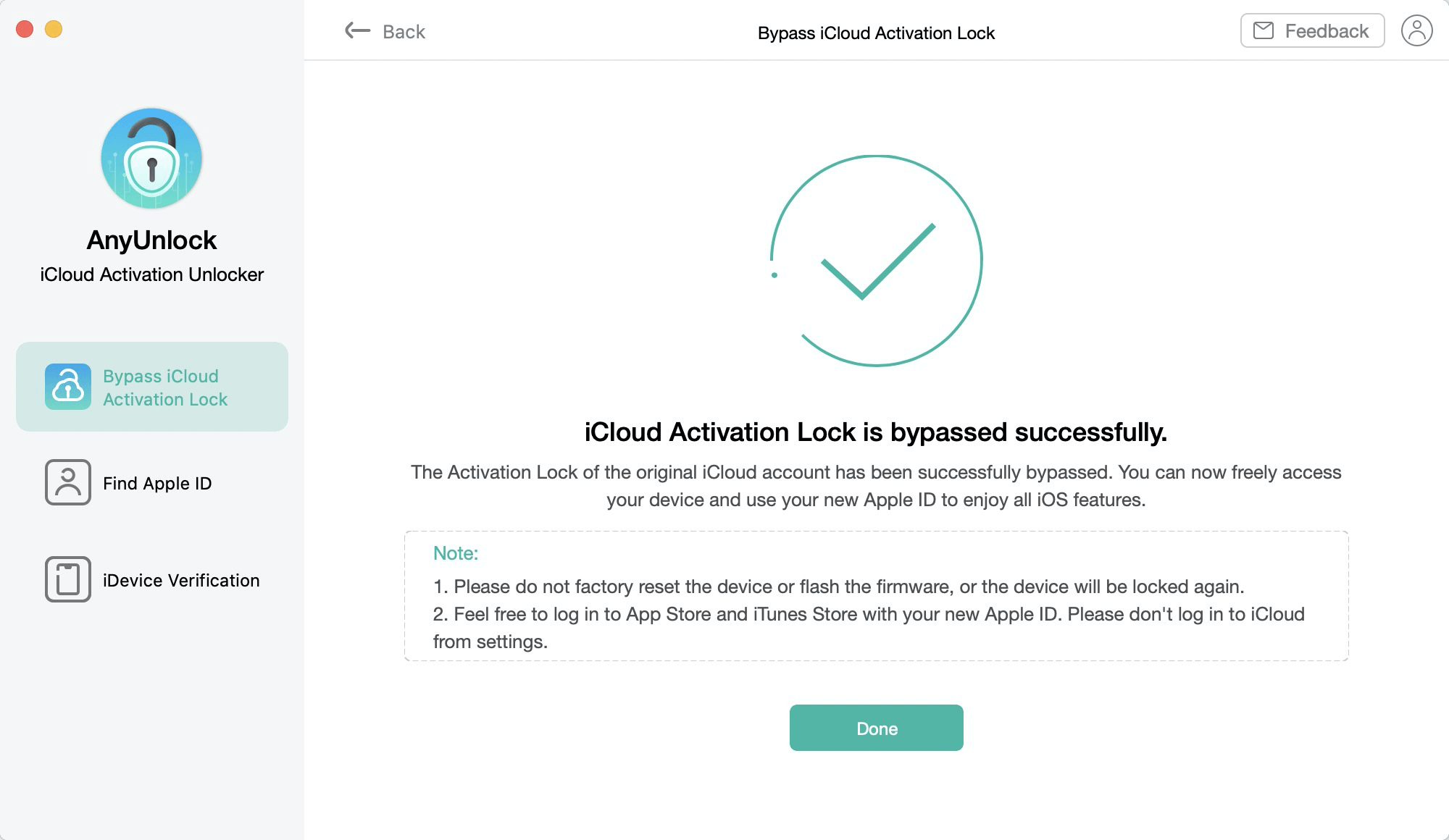 Find Apple ID
If you aren't able to remember the Apple ID connected to your iOS device, then you can use the 'Find Apple ID' feature. Connect your iOS device, select Find Apple ID option, and click on Start. Just like the bypass activation lock, the Find Apple ID feature will only work on devices running iOS 12.3 and above. The Find Apple ID feature can be used for free with the free version and requires no purchase.
This feature yet again requires your device to be jailbroken. To do that, simply follow the steps shown earlier. Once the device is jailbroken, confirm the device information and click on 'Find Now'.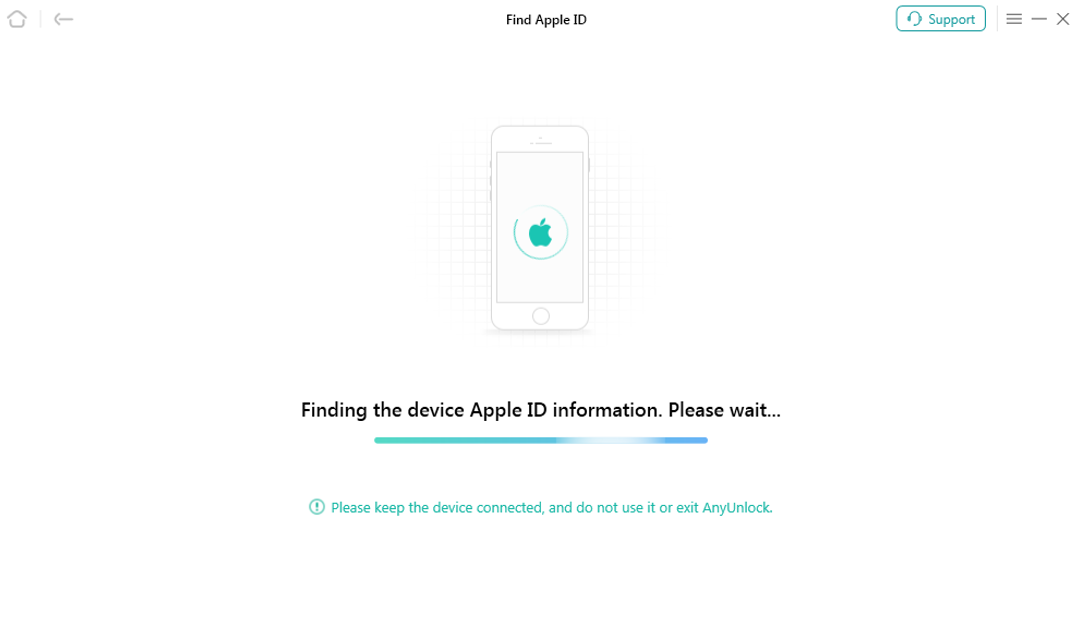 The software will start the process and your Apple ID information will be shown after the process is finished.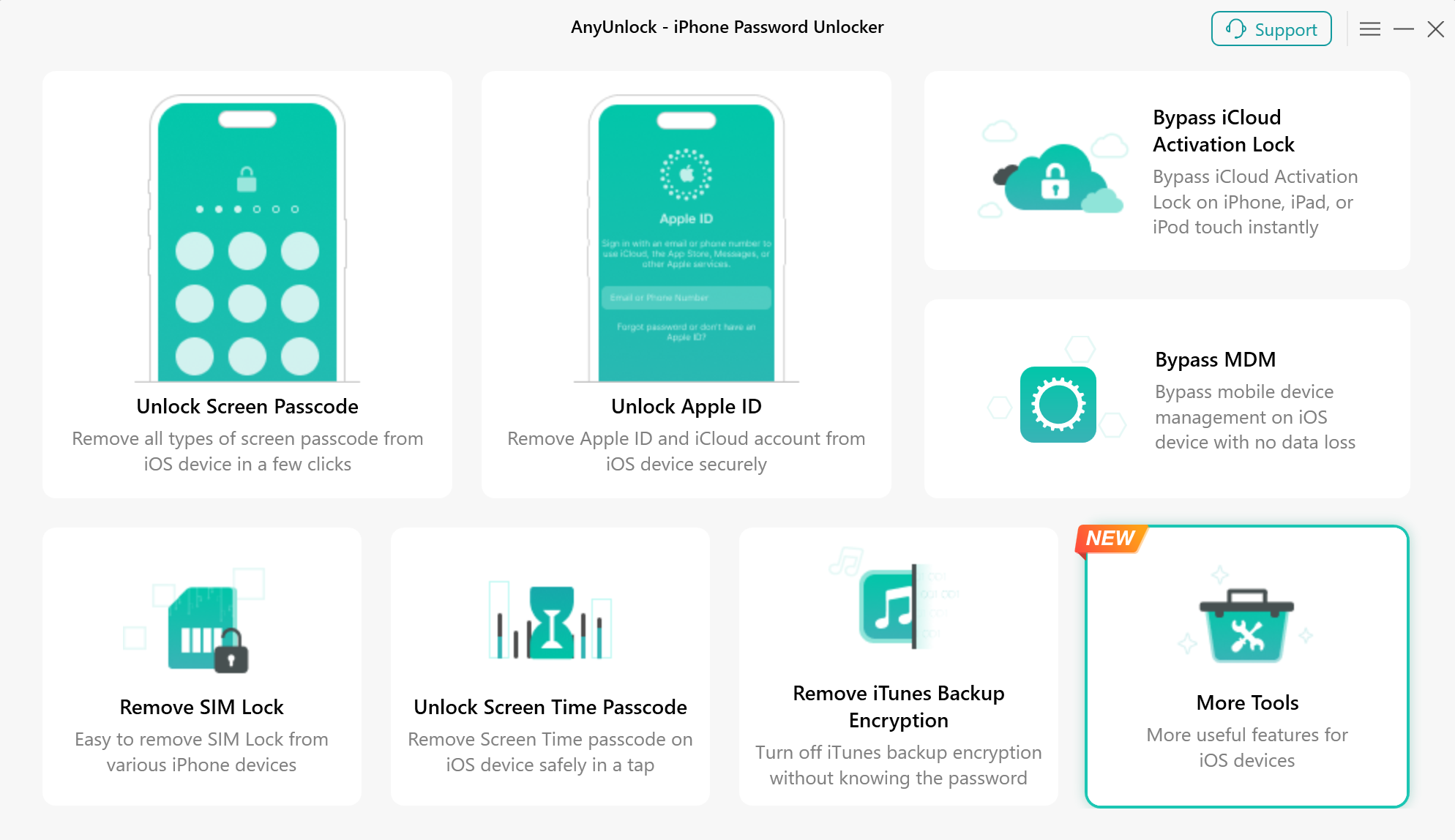 iDevice Verification
If you want to know detailed information about an iOS device, you can use the iDevice Verification feature. iDevice Verification will provide you with information such as the device's production date, charge times, jailbreak status, battery life, and much more. iDevice Verification is a feature that can be used for free with the free version of this software.
To get an iDevice Verification report, connect your device and click on iDevice Verification. Then click on Verify Device Now. Once the software has finished scanning, it will show all the necessary information about the iOS device.
Note: The product is intended for personal use only and should not be used for any kind of illegal or commercial purposes.
AnyUnlock – iCloud Activation Unlocker Limitations
While the software comes with features such as bypassing Activation Unlocker and Find Apple ID, there are a few limitations. The software can only unlock devices running iOS 12.3 and above. So any devices below iOS 12.3 can only use the iDevice Verification feature of the software. The second major limitation is that to unlock the device, it will have to be jailbroken. This means that the user can no longer use the SIM card to make calls or use cellular data. However, you can still log into the App Store and iTunes store with your new Apple ID.
Check out this informational guide provided by iMobie for further help. If you found AnyUnlock – iCloud Activation Unlocker useful, do check out their other products such as AnyUnlock – iPhone Password Unlocker which we have already reviewed on our website.
Final Thoughts
AnyUnlock – iCloud Activation Unlocker for Mac is a great tool for users who are having trouble accessing their iOS device and want to bypass the Activation Lock. The software is super easy to use, and with a few simple steps, you can get full access to your iOS device. The software can be purchased at a fair price of $49.99 for a 1-year plan that includes support for one iOS device, or you can go ahead and purchase the lifetime plan for $69.99 which includes 5 iOS devices. While the Activation Unlocker feature requires you to purchase the software, the other two features of the software can be used for absolutely no cost. Do let us know in the comments if this software helped you in unlocking your locked device.
Hi my name is Rohan Jadhav. I am a guy who loves to play games and a tech lover. I like to be updated on all the tech stuff. I enjoy watching movies and I am currently doing a specialization course in VFX.