Apacer PANTHER RAGE DDR4 Illumination Gaming Memory Module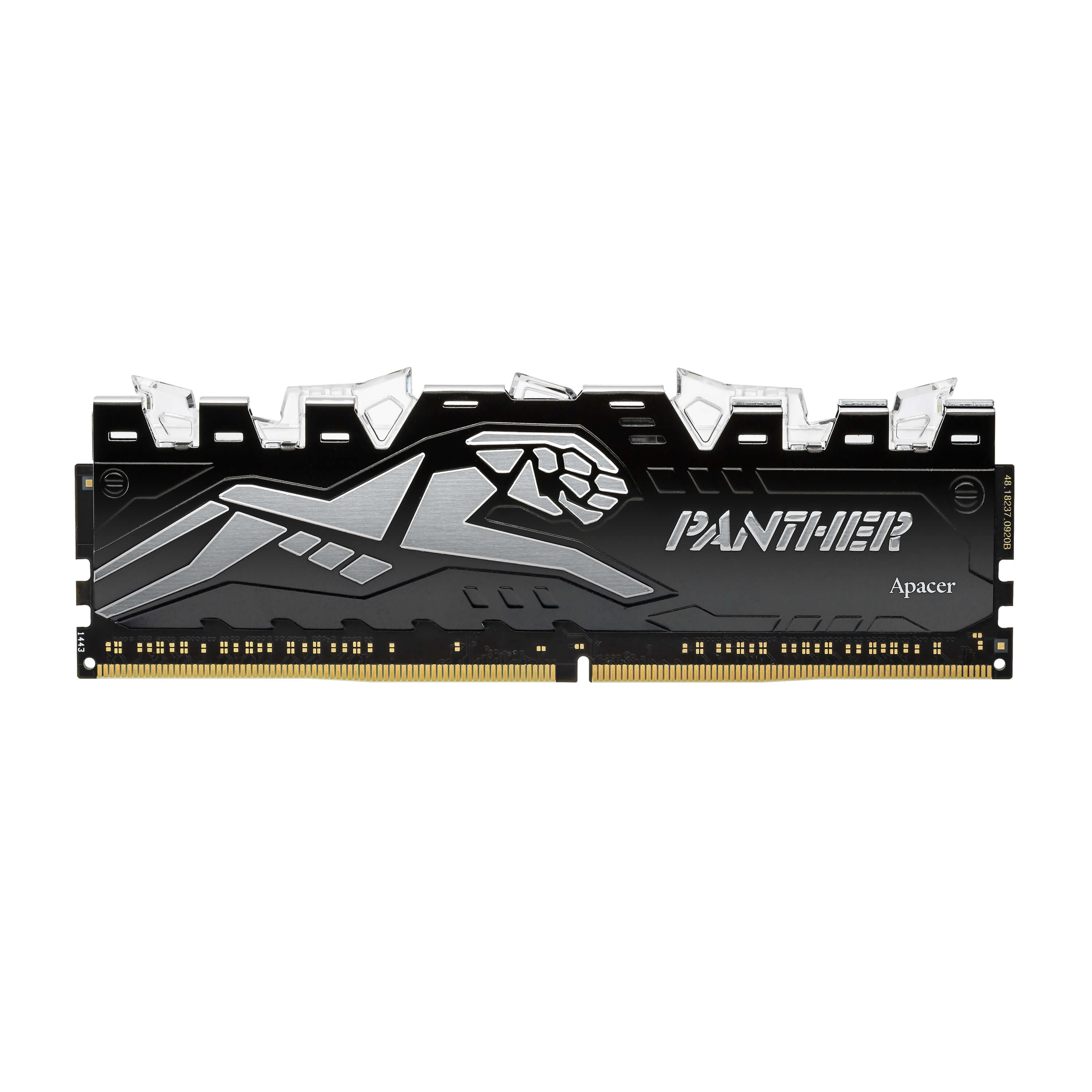 After the huge success brought by PANTHER DDR4 released earlier, Apacer is ready to introduce the next-generation desktop gaming memory module, PANTHER RAGE DDR4 Illumination Gaming Memory Module, perfectly for gaming, overclocking, and M.O.D enthusiasts. Built with advanced technologies and a top-quality heat spreader, PANTHER RAGE DDR4 Illumination Gaming Memory Module comes with more cutting-edge designs and features, even including an LED lighting to mimic the glistening teeth of a panther to make the name more literal!
Overclocking at a Lightning Speed of 3000MHz with a Stable Performances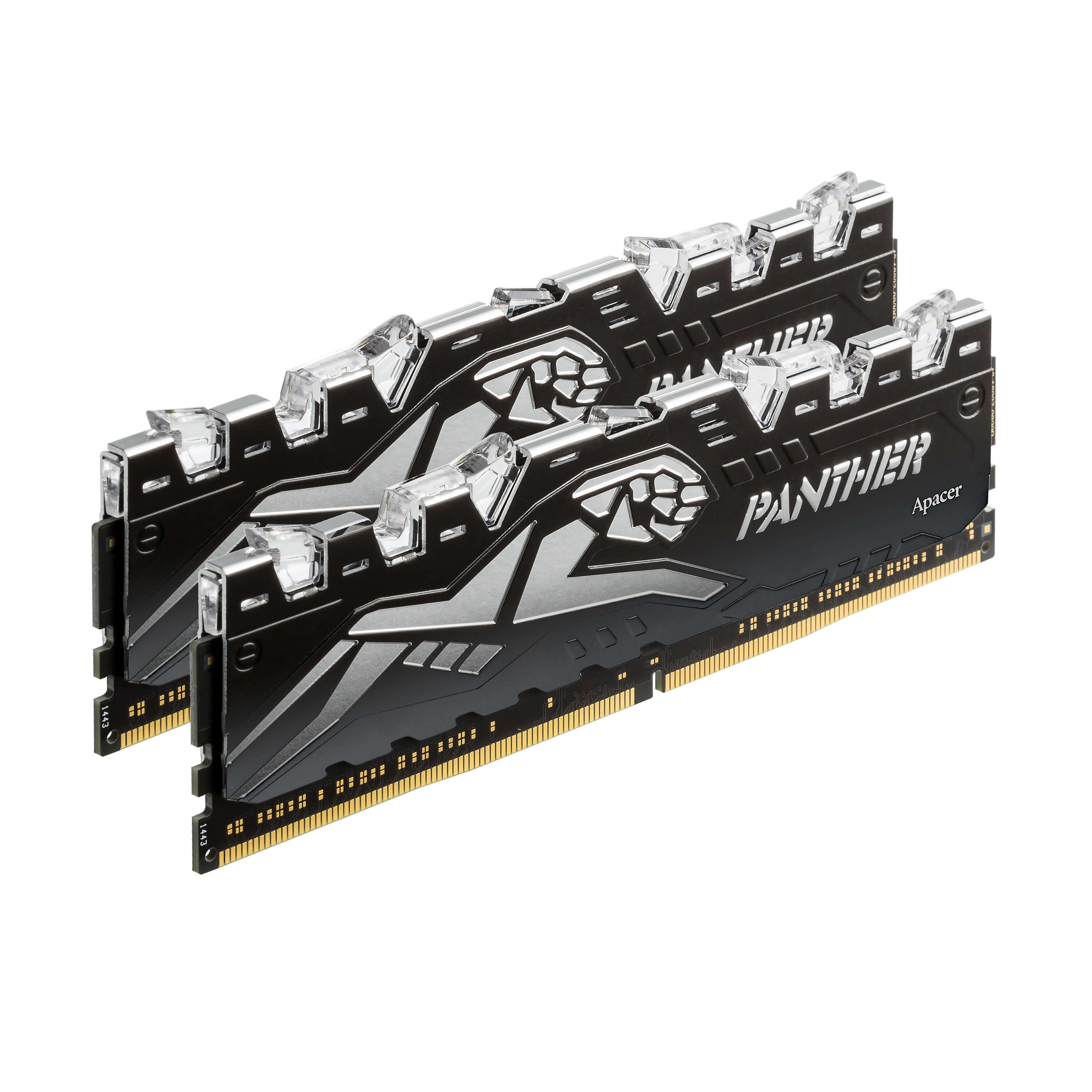 The PANTHER RAGE DDR4 Illumination Gaming Memory Module is designed to be compatible with the latest platform of Intel®, offering clock rate options in 2400/2666/2800/3000MHz, with latencies of 16-16-16-36(2400/2666MHz), 17-17-17-36(2800MHz), and 16-18-18-38(3000MHz). It supports overclocking on Intel XMP2.0 without requiring manual adjustments on BIOS parameters to achieve maximized performances.
To ensure superior stability for PANTHER RAGE DDR4, Apacer employed professional technologies that are used toward the making industrial memory modules, a highly efficient heat spreader and quality IC, which effectively operate at low voltage at a reduced power consumption, with less need for heat release. This design not only enables stable output at full capacity, but also prolongs product life. Available in 4GB, 8GB, and 16GB, this memory module is able to meet tough system requirements. Moreover, on Intel motherboards, a total of 128GB memory can be loaded for optimized performances.
The Glistening Fangs and Design Details that Reveal Tough Performances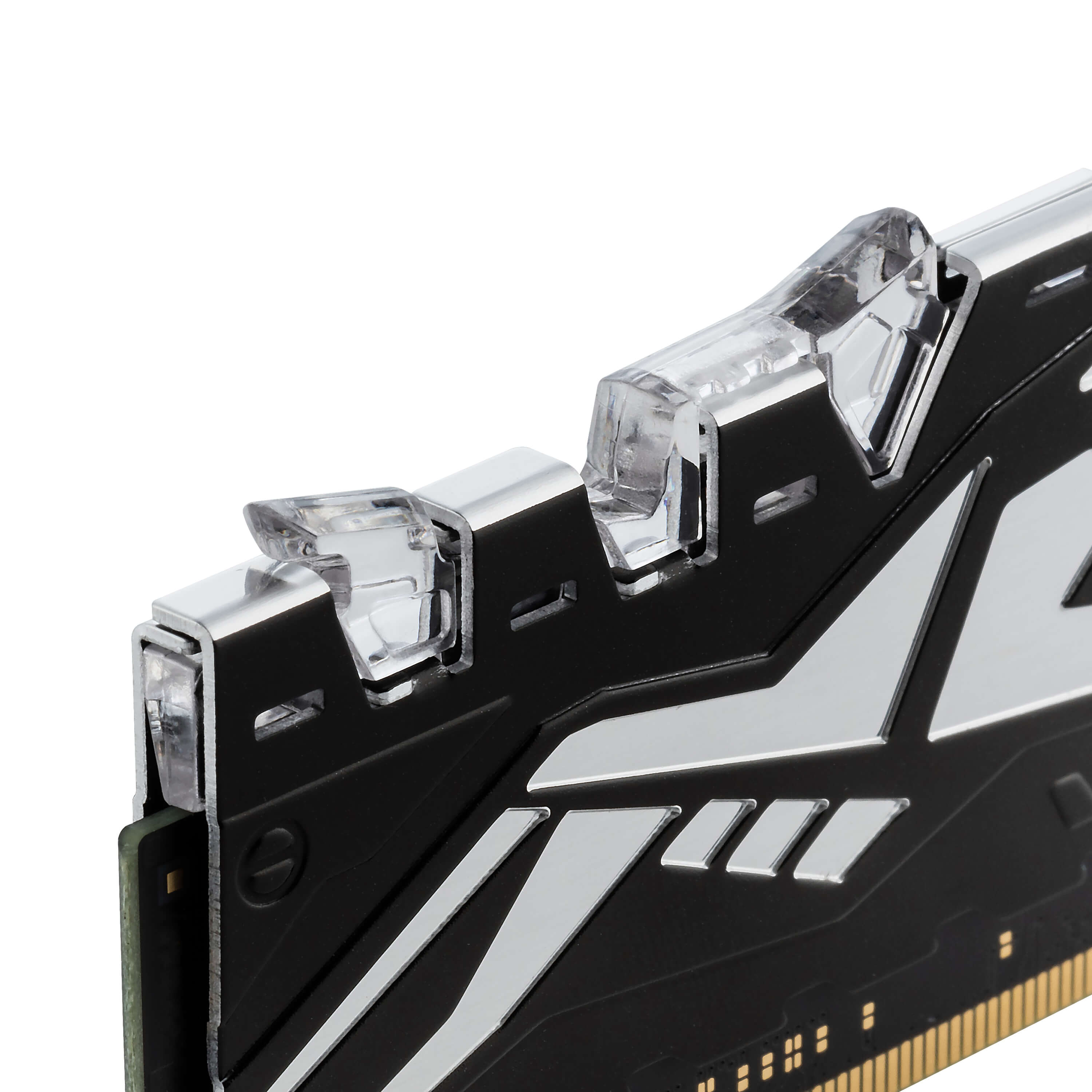 No panthers can be fierce without sharp teeth. The uniquely designed LED lighting features are inspired by the fangs of a panther. A stamping technique is applied to create an embossment of the beast, and the letters of the name are debossed to create a contrast. The bars that align at the right side of the panther's head is a hint of energy level from battle games. The jagged line at the bottom imitates the serration on military knives.
The release of PANTHER DDR4 once impressed gamers and PC modders and won 2017 Taiwan Excellence Award with its marvelous performances in overclocking, heat spread, stability, and excellent value. Now PANTHER RAGE DDR4 Illumination Gaming Memory Module is ready to take the market by storm again at a brand new level!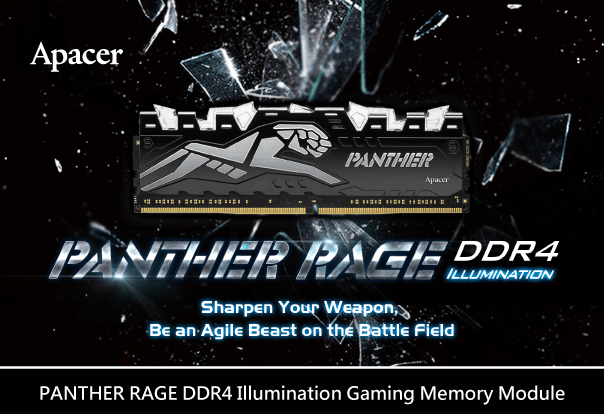 【About Apacer】
Apacer crosses over memory module, industrial SSD and consumer digital product fields and is a leading global manufacturer that integrates R&D, design, manufacturing and sales capabilities. It has continually developed various trustworthy innovative products and services that comply with the brand spirit "Access the best" since its establishment. Apacer customer groups includes global dealers, equipment manufacturers and retail customers; we not only providing high performance- high stability and high value memory module and flash memory to customers, but also innovative digital storage and peripheral products that allow consumers to easily record their daily lives, and for storing and sharing digital data.
Hi, I'm Ahmed Kazim and I've been a gaming freak since like 7-8. I'm also a geek-o-nerd who keeps looking around for latest development in hardware/tech/gadget industries so expect some quick news from me. I'm also interested in anime (Japanese animation) and can't stand a day without music and gaming.