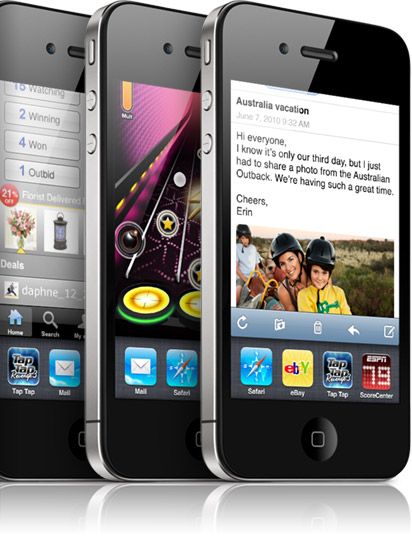 Ok so all of you know that the next generation of the iPhone is in the making, which will soon be released in the month of October. But we have a new surprise, with Apple hinting of the launch a cheaper version of the iPhone. According to some of the reports, one of the Asian suppliers to the technology giant has already begun manufacturing a cheaper version of the current popular model of the iPhone 4.
It is also said that a Korean manufacturer whose name was not being disclosed, has been preparing the 8GB flash drive for low cost iPhone 4. Currently Japan's Toshiba and South Korea's Samsung Electronics are the companies who have been supplying Apple Inc. with the flash drives.
"Apple may want to push into the emerging market segment where customers want to switch to low- to mid-end smartphones from high-end feature phones, which usually cost $150-200," said Yuanta Securities analyst Bonnie Chang."But I think for an 8GB iPhone 4 the price is hard to go below $200, so Apple will still need a completely new phone with low specifications for the emerging markets."
So it looks like Apple doesn't want to leave the mid-end segment of the phone market, since most of the time Apple phones were considered only for the rich, which was generally priced around the range of $500-600. With the cheaper version, the company plans to boost it sales and increase it hold on the global mobile market.