Apple iPad has been the best tablet ever made till date by any company, considering the design, technology, software, the number of applications, display, etc. It has been indeed a true masterpiece, which has been carved out to make it one of the greatest innovations of the year. With the iPad gaining popularity, it has become the toughest job for the competitors to match the tablet's capabilities.
The iPad was absolutely unbeatable in terms of any feature, when considered as a whole package, which scored the maximum plus points compared to others. But there was indeed one thing that could trouble Apple's tablet- its pricing. Yes Apple devices never do come for cheap and the tablet has one of the priciest among the others, and since the demand never goes down, the price remains to be stable for a long time.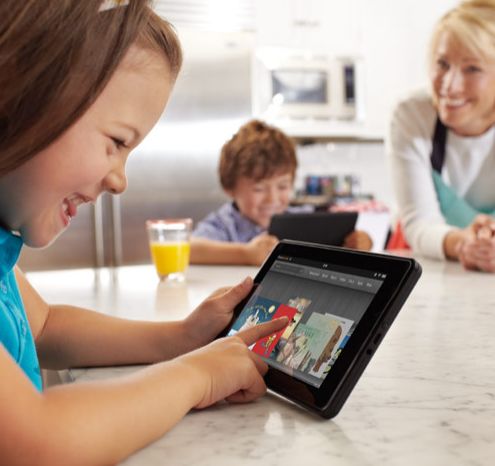 And there was one tablet, which may not be as good as an iPad, but it did make an impact on the tablet market. Amazon, one of the biggest e-commerce company, launched a tablet called Kindle Fire, which did look like any other tablet, but there was unique thing about it. The tablet costs just US $199 – which is one of the cheapest tablets available right now. Yes Amazon did hit the bull's eye, by bringing out a low cost and affordable device.
Kindle Fire might not have done as good as the iPad, but it was one of the topics for discussion at the Apple's headquarters. And infact, Apple is considering the Amazon's new tablet its biggest threat, as the Kindle Fire is gaining more market day by day. Apple never had any plans to bring about a smaller tablet initially, as its founder and former CEO, Steve Jobs considered it to be uncomfortable for applications and not ideal to use it as a tablet.
But now as the market keeps changing everyday, Apple is considering a smaller version of the tablet, which might be seen at the end of 2012. So what do you thing about a smaller iPad?