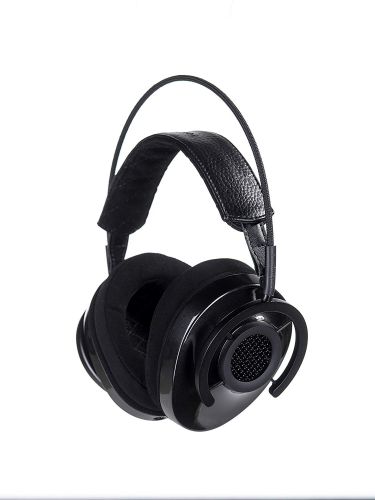 Having a good quality pair of headphones has always been important to me especially considering how much I listen to music. However, I don't have a very large head so find a pair that is comfortable isn't always an issue for me. There are some out there who do have a larger head than I and I'm sure trying to find a pair of headphones that are comfortable and not too tight can be an issue.
AudioHawk has provided a pair of headphones that they claim are very comfortable for those with larger heads and will not squeeze too tightly around the ears. Providing Liquid Wood earcups for a lot of comfort on the ears. These headphones also provide the wearer with a lot more clarity of sound with low distortion and a very natural sound and even when used on mobile devices does the sound come out very clear.
This product has the look of a great pair of headphones and also comes with a very high-performance AudioQuest cable with very discrete mic and smartphone controls. So you shouldn't have a hard time wearing these and they should fit for all sizes and provide you with some outstanding sound quality and comfort you are looking for.
Open ear headphones
AudioQuest cable for high-performance sound
Low distortion
Works well on mobile devices