We are influencers and brand affiliates.  This post contains affiliate links, most which go to Amazon and are Geo-Affiliate links to nearest Amazon store.
Nowadays, when we were playing AR games like PokemonGo for a long time, when we have already chosen the best furniture from Ikea augmented reality catalogue and when we go on playing Snapchat AR selfie game, it is really hard to surprise us. Augmented reality app development in Canada and other countries has become commonplace.
That is why now the main objective of all the AR mobile app developers is not to astonish users, but to make life easier and take different services to a new level. Accordingly, manufacturing processes have been enhanced by means of AR smart glasses, which provide workers with necessary data overlaid the surfaces. Augmented reality applications also help to navigate indoor, for example, in a big shopping mall or in a parking lot. Beside this, this option can be useful for retailers, as they can promote their products by pointing at them in such a navigation application.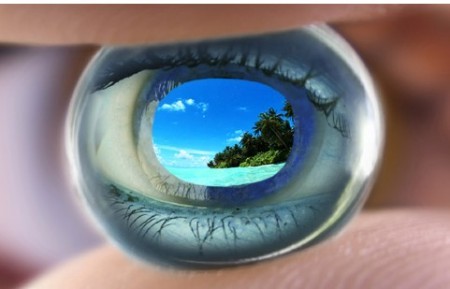 Mixed reality technology and AR mobile app development
It is clear that many industries can benefit from AR mobile app development company in Canada. However, have you ever heard about another similar technology? It is called mixed reality and it offers new kind of immersive experience. In order to understand the distinction between MR and AR better, let us find out how mixed reality works.
This new technology combines the elements of virtual reality and augmented reality. It enables a developer to create synthetic content in a physical environment. The best thing is that users interact with the digital data in a real time! Using wearable MR headsets like Microsoft's HoloLens, users obtain better sense of reality, as the holograms help them to believe that an object is just over here.
Professionals in engineering, for example, use this technology for modeling, checking the models and finding any errors in a construction. By interacting with an object they can change a design in a real time. That is why mixed reality has a lot of chances to become one of the most useful tools for various companies.
Another good example of emerging MR is education. Everything that students are being taught from textbooks can be transformed to the holograms designed to interact with. Medical students already have an opportunity to work with three-dimensional objects to study the anatomy this way.
It is important to mention that this new technology has just recently started. However, many businessmen consider about its wide popularity in the future.
Augmented Reality App Development
Nowadays, augmented reality still stays popular, as it offers immersive convenient apps for standard devices on Android and iOS platforms. Even if you are looking for something more impressive, augmented reality app development company can provide an experience for smart glasses as well.
You can see that AR mobile app development as well as MR experiments promise a lot and we will see many spectacular projects based on these technologies. If you wish to start your own project, feel free to contact augmented reality and mobile app development company in Canada – Silver-Solutions.net. The team of professional developers creates proper scenario, realistic 3D models and smooth tracking for best AR projects.
We are influencers and brand affiliates.  This post contains affiliate links, most which go to Amazon and are Geo-Affiliate links to nearest Amazon store.
I am interested in all things technology, especially automation, robotics and tech that helps change how society will live in the future.